We LOVE this family! I've known Melissa since high school and because the world is SO small, her husband is frat brothers with my brothers-in-law! So random, but makes for funny stories to hear during their sessions! HA!
We met up with them on a hot morning last week and we did the session in some urban locations. We love us a good urban location! Why love urban over natural? For babies/kids that have a melt down time in the evening when the sun is perfect for a natural setting we really have no choice. We need SHADE for good portraits in the middle of the day or else all we'd get would be squinty kiddos! What's nice is that "urban" for us can mean anything. If you look at Andrew's images below this post you'll see a very natural looking location but it had the building shade we needed as well.
So to our clients… when we ask if you'd like natural or urban know that we're not ALWAYS talking about taking you to the bad parts of town when we say urban! However, some of the more delapidated parts of St. Louis have the BEST textures! It's all just taste preference and we honestly love both, but after a ton of natural/park settings Kim and I were super excited to hit a true urban location with this family! Thanks Melissa and John for being "up for anything" and trusting us with your sweet sweet baby! We hope you enjoy the sneak peek!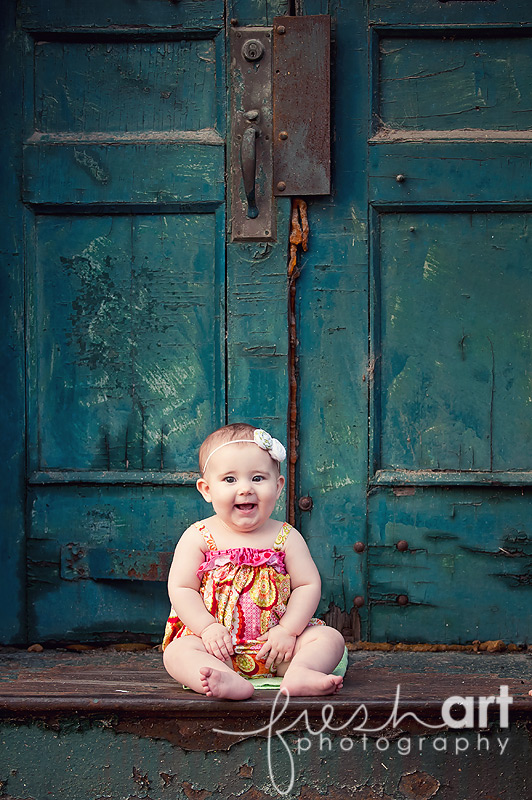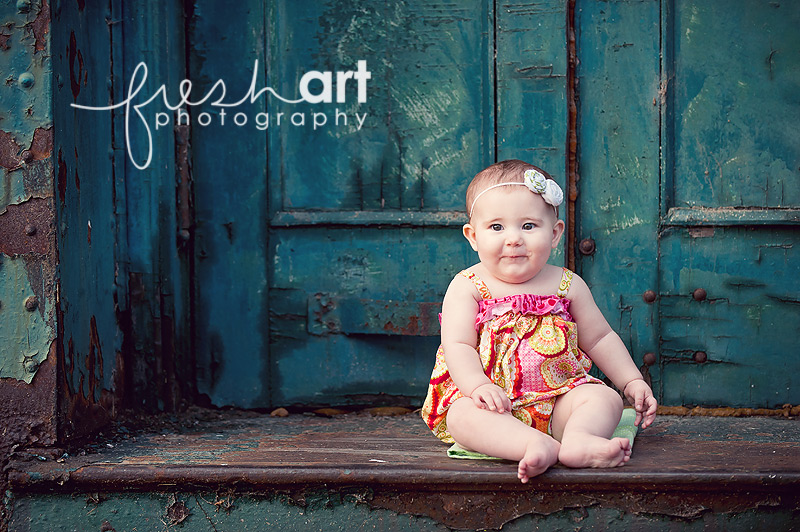 Bubble from HERE and headband from HERE.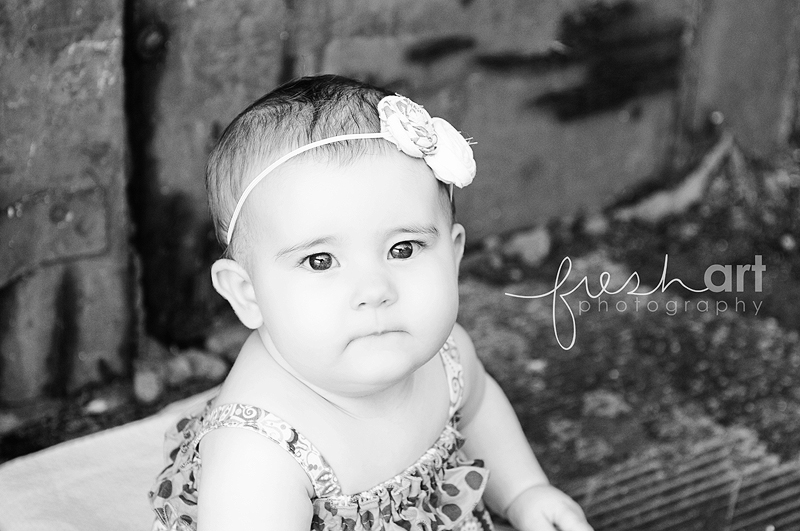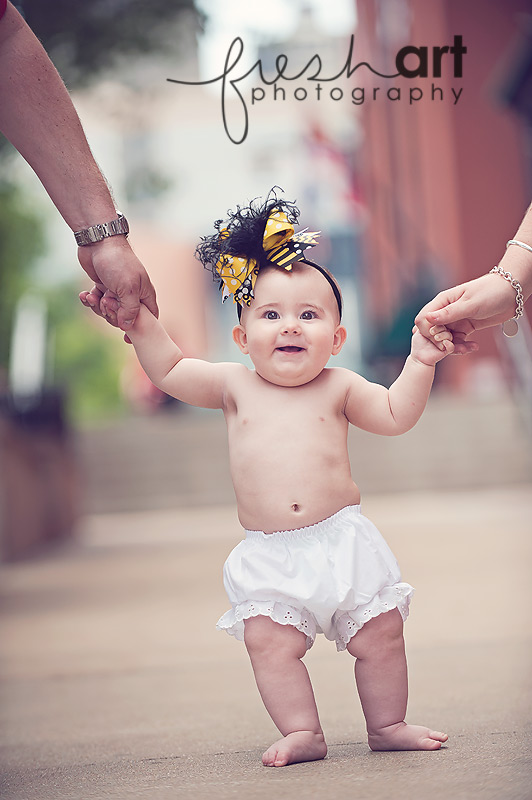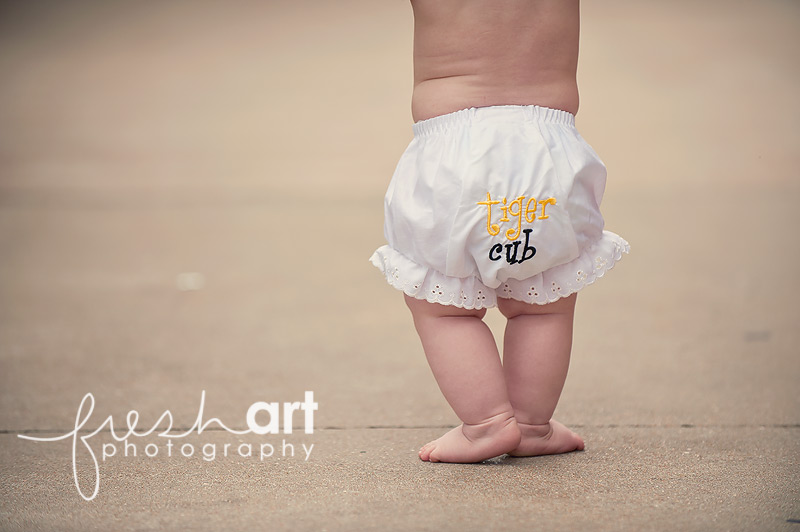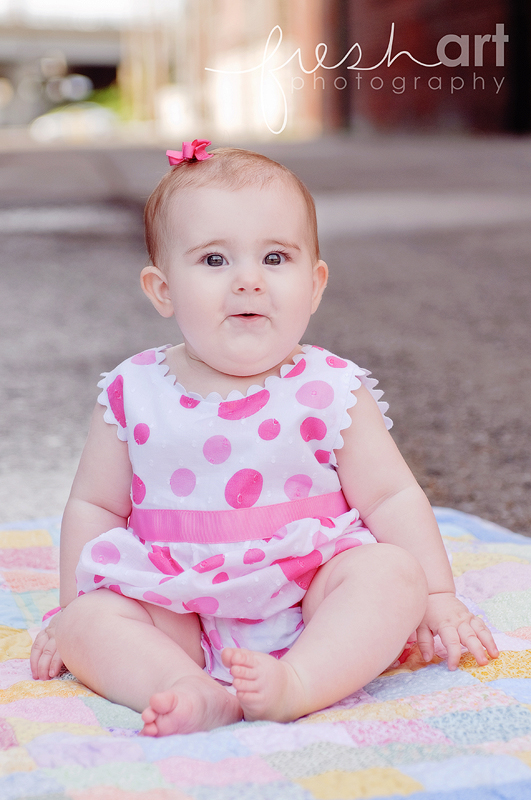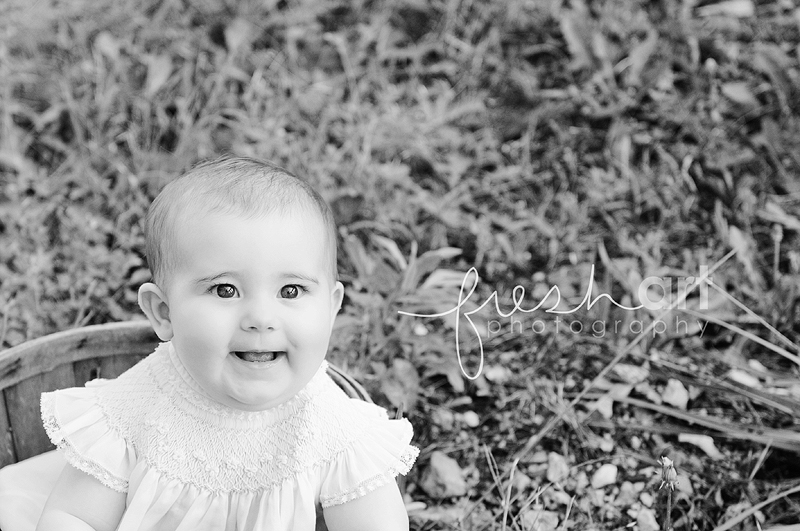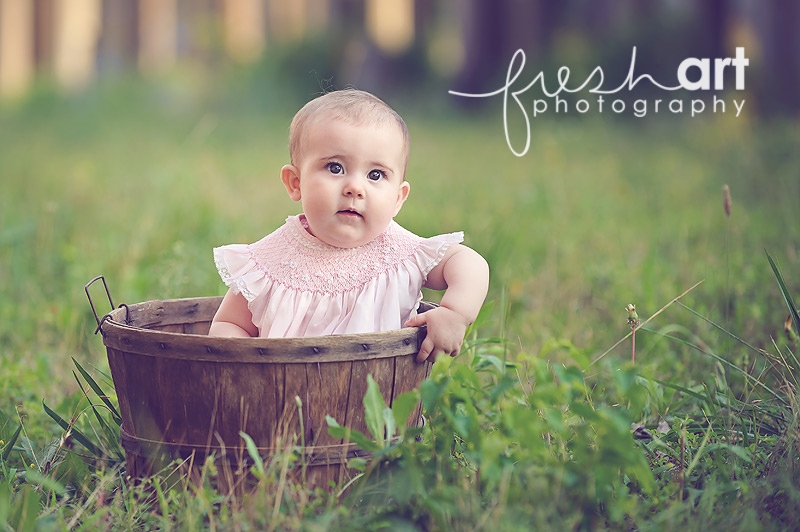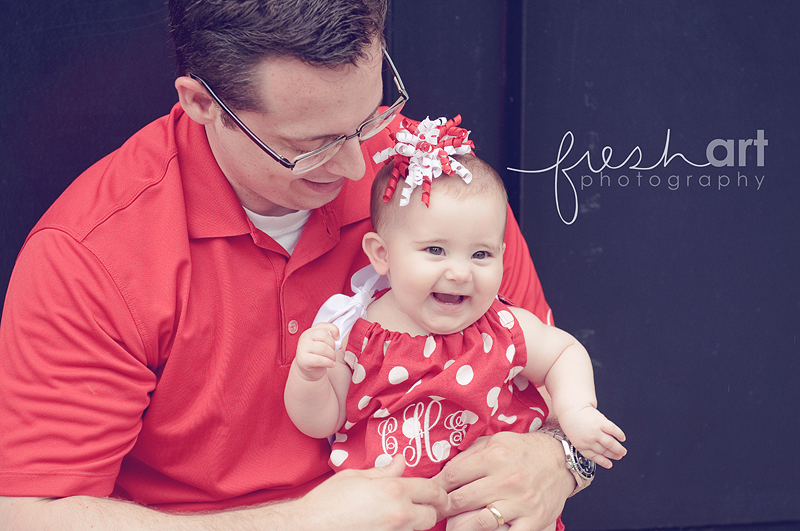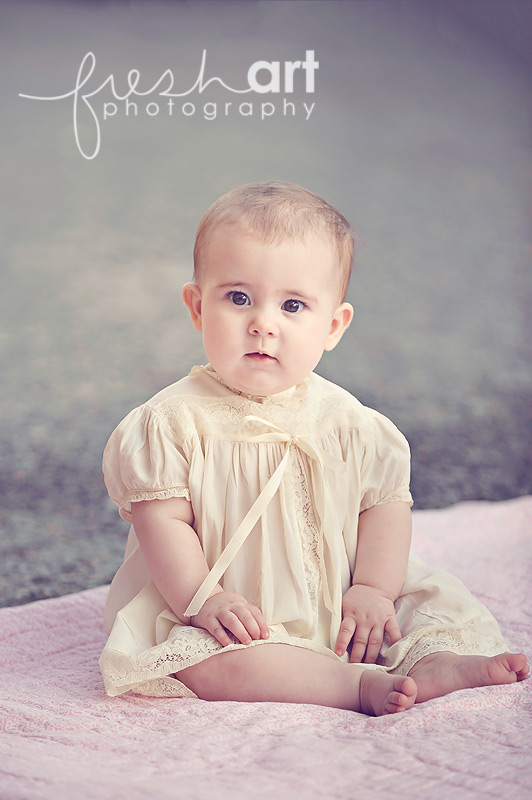 I love this last shot because Caroline is wearing a baptism dress worn but John's family for generations… we hope this image makes some Grandma's really happy!
We of course LOVED seeing Caroline so big and chatting with you guys! We can't wait for her one year session this winter!