So Jodie & I got to spend the day with this amazing family full of adventure and fun ideas! They own/run Castlewood Stables and wanted to incorporate as much of their life there as we could into the photo shoot… let's see… put babies in/on out of the ordinary things and photograph them? YES PLEASE!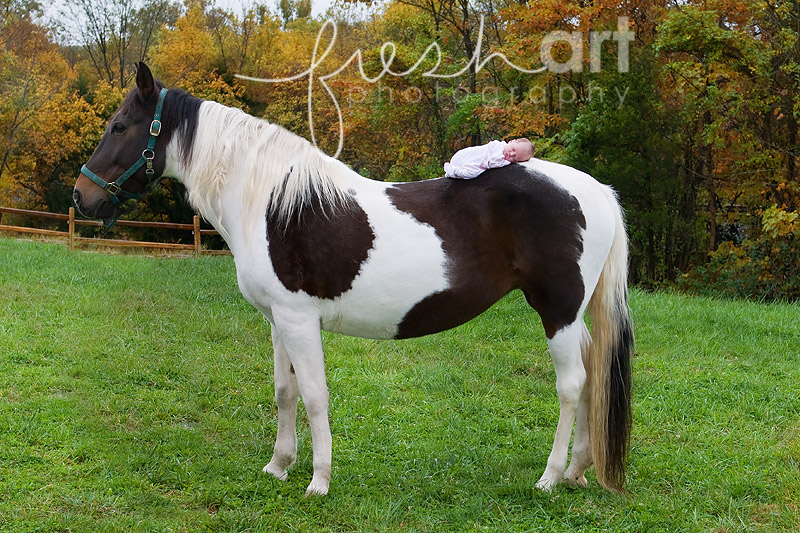 A horse? Oh yes we did! That is little Alexa up there just hanging out on the sweetest horse around!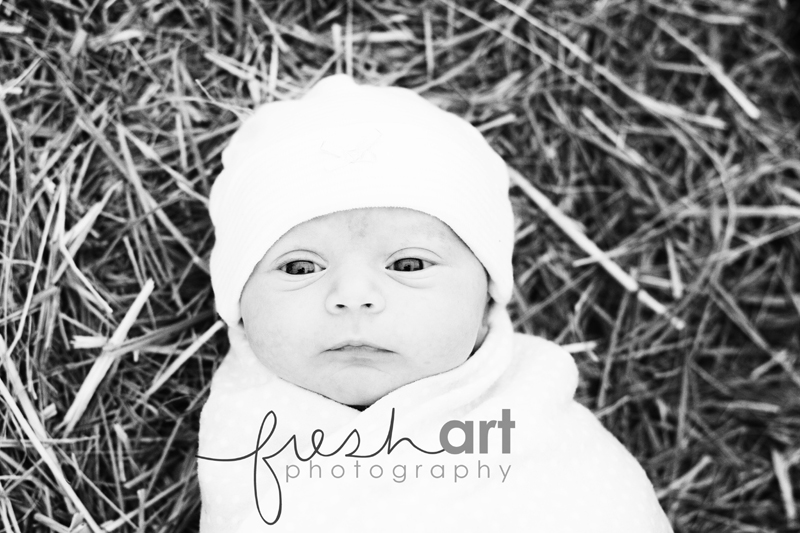 In the hay barn!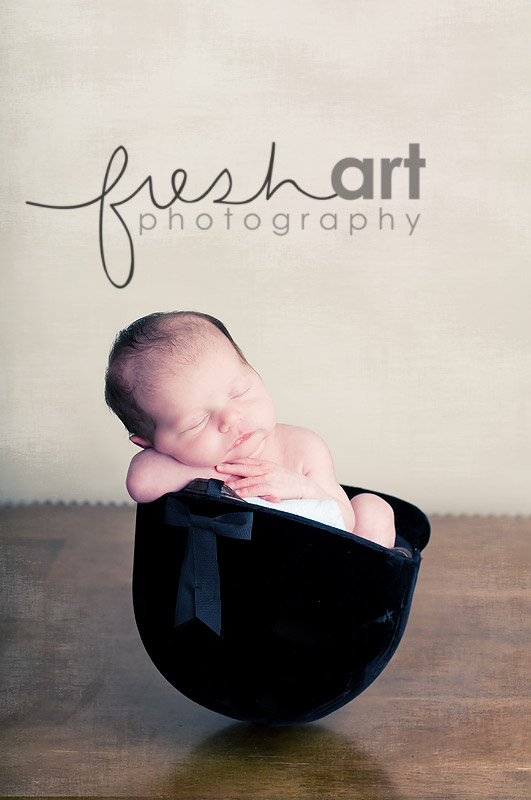 In mom's riding helmet! LOVE these shots (we posted another one yesterday!)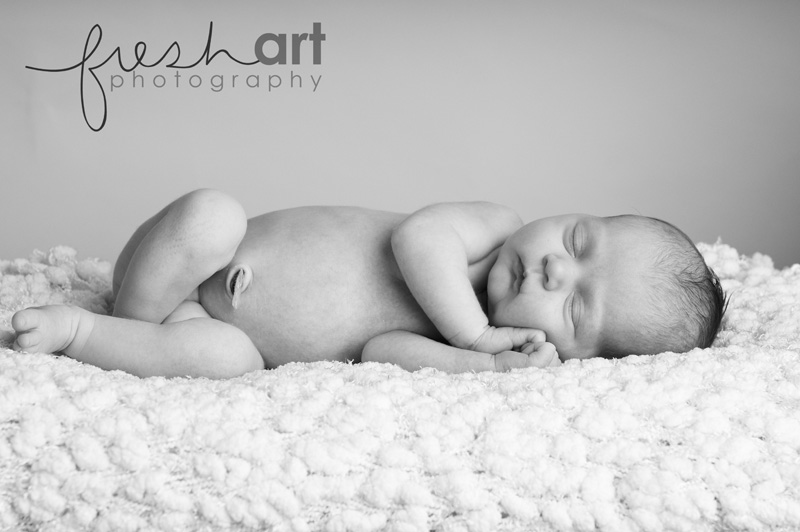 And yes, of course we took some "normal" ones! Isn't she adorable?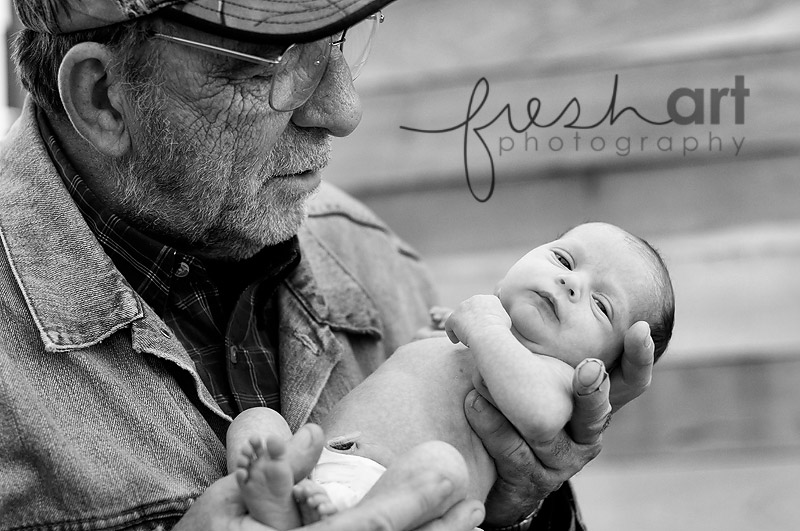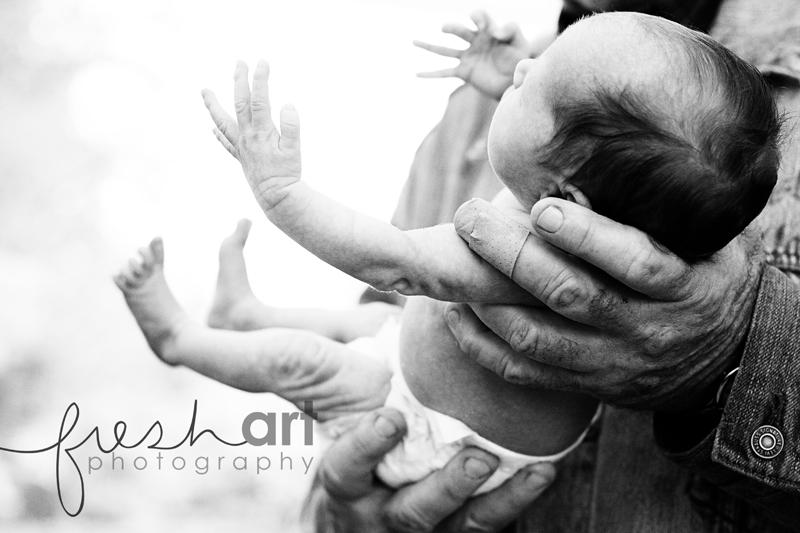 With her grandpa… LOVE these shots!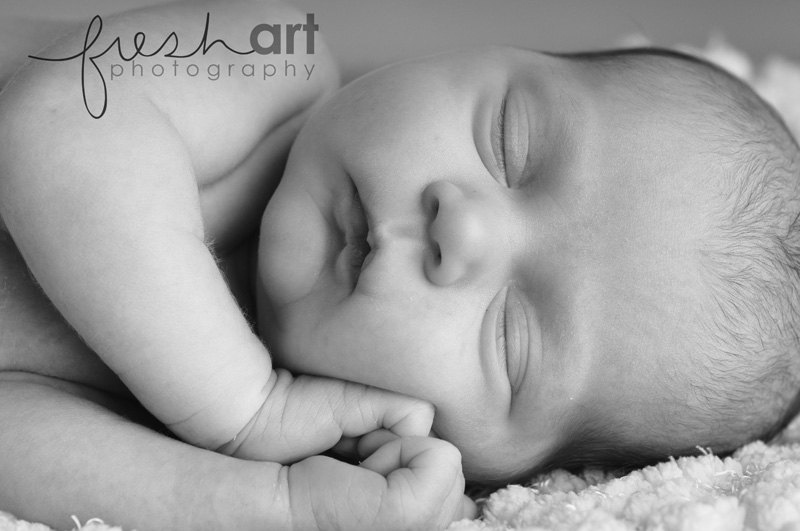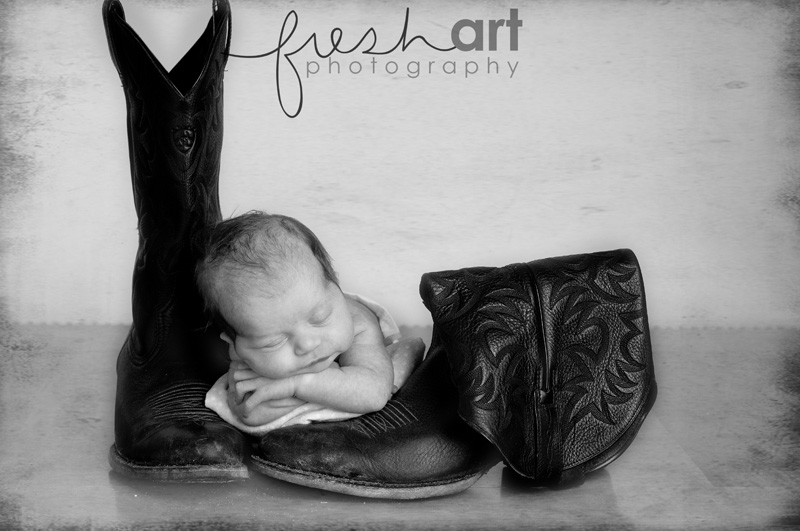 With her daddy's boots! Love it!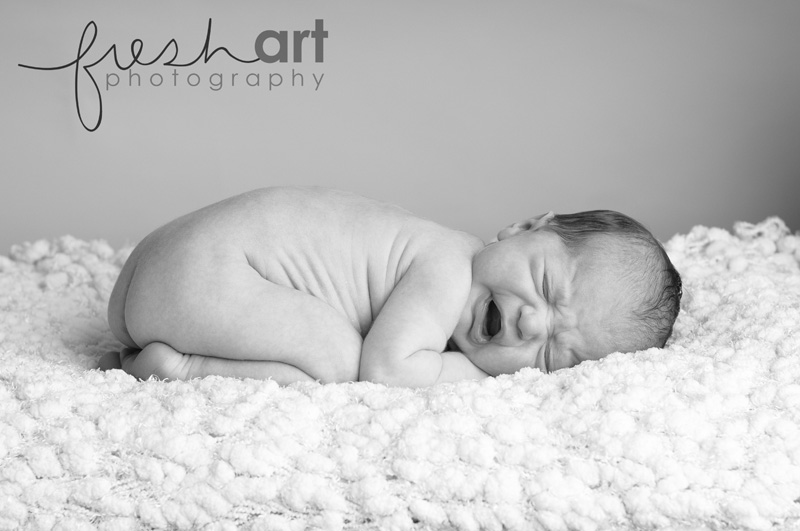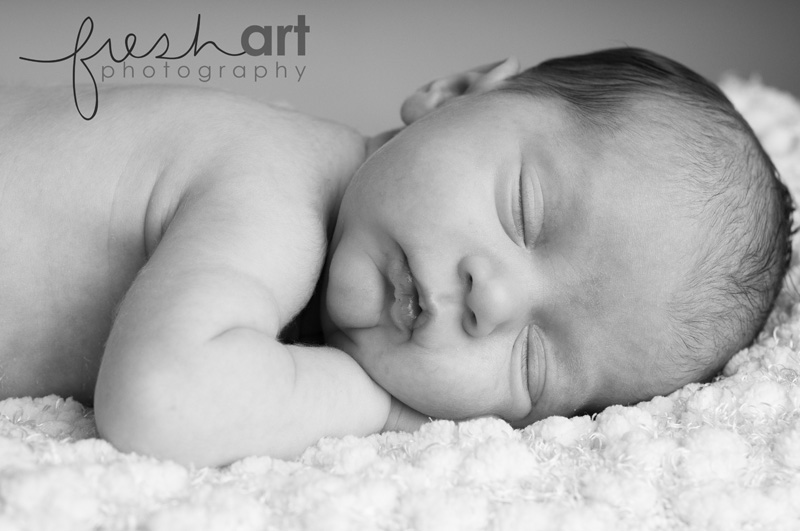 Sweet girl. She was such a trooper as we moved her from item to item, out in the cold and rainy day and back in again. She slept through most of it and is just so perfect!
Thanks Kerber family for inviting us out to the stables! We had a blast!