This week has been a big week of change for both the Weiss and Allen families.  But the changes I'm going to talk about right now don't have a lot to do with new schools & new beginnings for our families, but a getting back to where Jodie and I both really started in this whole online world, and where we seemed to have fallen away from a bit.
Last night, Jodie & I were lucky enough to listen to her: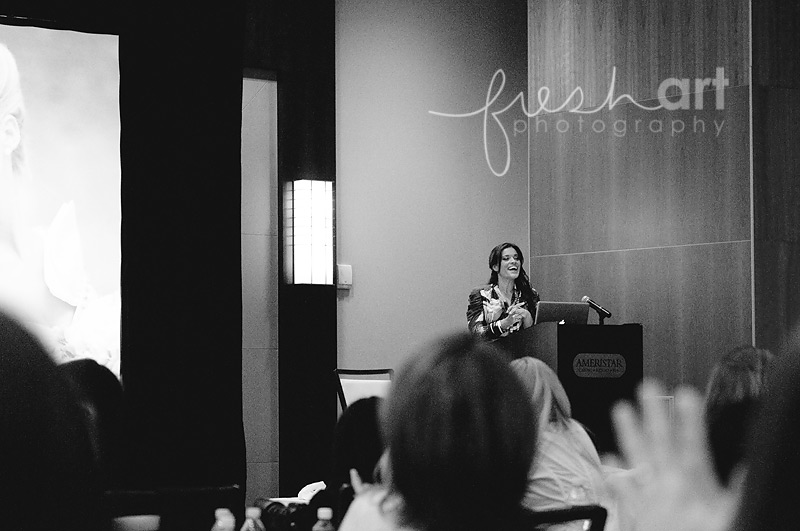 If you don't know who Jasmine Star is, you must add HER BLOG to your Google Reader now!  Jasmine is a rock star wedding photographer, who despite all she has accomplished in a short amount of time, is just as humble, sweet, and funny as she is fabulous!  It was a great opportunity to get to listen to her speak.  To listen to her tell/remind us that we need to be ourselves, show ourselves, and she has done this by really sharing herself through her blog as an open book.  And you see, when I first started blogging, it was just for me, as I was learning photography, to share photos with friends/family far away, to connect with other digital scrapbookers, and really record things going on with our family.  And then my business started, and I guess I started to second guess myself, and the personal things got less and less, time constraints played into it, but I wondered if clients really wanted to hear about the silly things going on in my life.  Would I turn people off because I said or do something they don't like/agree with?  I also guess part of who I am, is the insecure side of me.  Insecure that my stories just weren't all that fabulous.  Our life isn't super exciting… do people really want to hear about carpool lines and soccer games and potty training?   Then merging with Jodie, who is a fabulous blogger, do I measure up?  Do her followers really want to have me bursting in without knowing me?  And then we got busy.  Really busy.  And so it was just easy to say that blogging and sharing myself could take a back burner.
One of our greatest assets as Fresh Art is that we truly become friends with our clients.  We have a great time at our sessions, sharing ourselves, learning about our clients, giving and receiving advise.  So I *know* that a big chunk of what we are selling as a business is ourselves, but I've been missing a huge boat in waiting until the session to let our clients know more about me.  And that was the biggest knock on the head last night, that I have to share more of myself.  Knowing it's okay that to be me and share who I am.  And it's okay if people don't like me, it's best to know that before hiring me, right?   So before I get all Stuart Smalley on you, just know I'm committing myself to coming our from behind the curtain.  Ha!  So you'll hear more about our recent changes and all the emotions that went along with it for me!
And while I didn't get to become BFFs with Jasmine last night (didn't even get too close to her), I feel like she is a friend and has taught and reminded us so much!