I am writing this blog post from my NEW computer! Oh how FAST it is! I feel like I'm just zipping through life with this bad boy! It's amazing what a new computer does for the soul! Although I will say I am VERY particular about my wrists. Of all things. And the edge of this laptop is a bit too sharp for me. So far that is the ONLY bummer! I'm also not used to black keys so I kind of feel like I'm playing some kind of modern piano or something. And you all know how it is to break in a new keyboard… it just feels funny! Love that it's already loaded exactly like my old computer so although we're just getting acquainted I already know where everything is… data transfer is SO worth it! Anyway!
Colin came by with his, well, entire family the other day for his 6 month old session! His mom, Tina, big brother Nathan, Aunt Maggie and cousin Gretchen were all there to help us get this little man to SIT and STAY and SMILE! The three S's of baby portraiture! HA!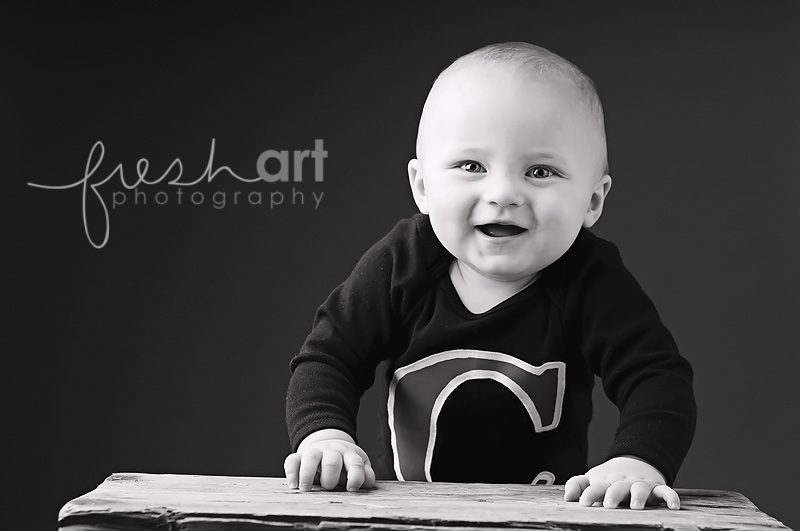 To say we love this family is like saying I kind of like Mountain Dew. Get it? We LOOOOVE this family. If I believed in saying we "big puffy heart" this family, which I DO NOT believe in saying, I would! HA! We just adore them and all their kids!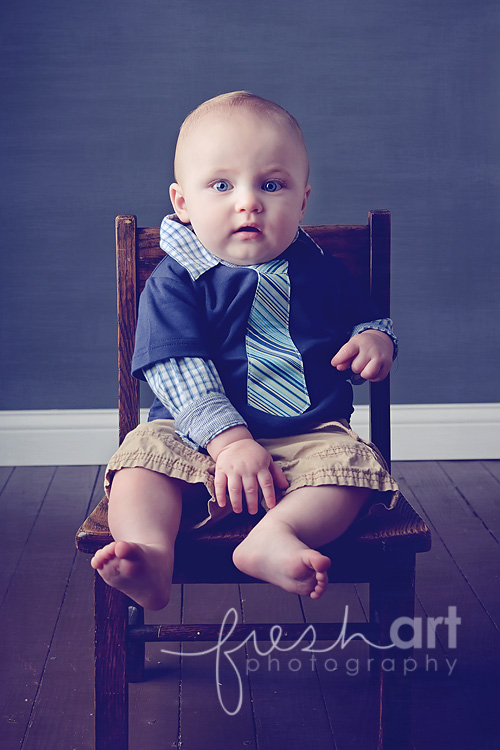 Even when they won't smile at us! HA!
Lucky for Colin he's cute whether he's smiling or not! And trust me, we tried EVERYTHING!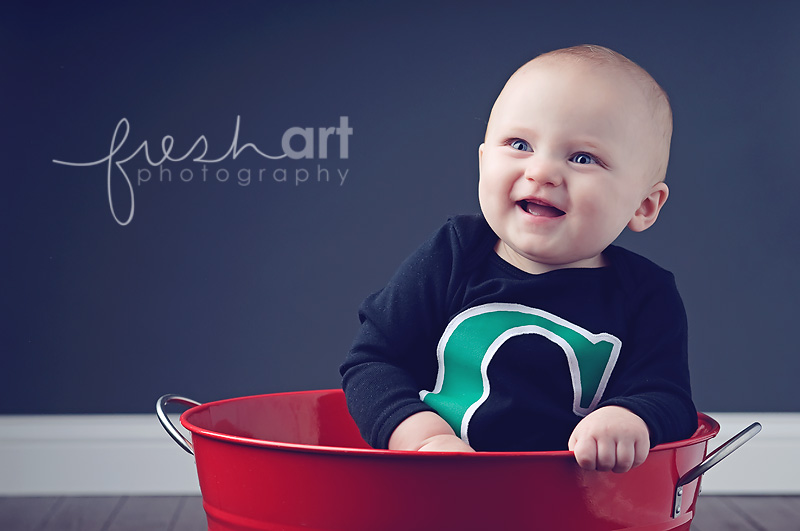 There we go! BIG smiles!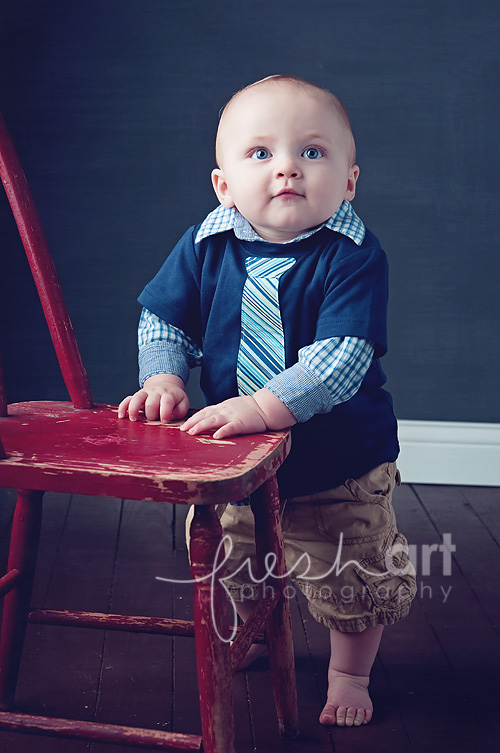 Tina… will you leave the ETSY shop where you bought his TIE shirt in the comments please??? It's so adorable I know people will be asking about it!
And we can't wait to see him for his first birthday! It'll be here before we know it! Thanks for coming out to you AND Aunt Mags!