Last week I took Bailey and Parker to the dentist for the first time. According to my pediatrician you are supposed to take them once they turn three. Bailey is four and Parker not quite three so I was off on both, but whatever. We got there didn't we?
I have to tell you, that I hate the dentist. I have sensitive gums so the cold water that comes shooting out is painful and I am thirty years old and have never had a cavity in my life. Never. So now, I just feel like I'm tempting fate. That at ONE of these appointments I will have one and of course the build up has been so great that now I'm terrified of getting a cavity! It's so stupid really, but I'm always so worried about it!
BUT, since going to Dr. Murphy it's been great! His nurse is SO sensitive to my gums and never touches them unless she has to… this visit went by with NO pain! His entire staff is welcoming and there is a play house in their waiting room! I mean COME ON! So great for families!
Luckily, this visit went by with NO cavities for any of us! WHEW! Thirty years, no cavities. Thank you mom and dad for the great genes
Parker actually went first but I took no photos b/c she had my hand in a death grip the entire time! She was SO brave though and did awesome, just while holding on to me the entire time. Bailey was actually more scared, which is why she begged Parker to go first, but once it got started she was fine…
I love the way she was nervously holding Teds in this photo!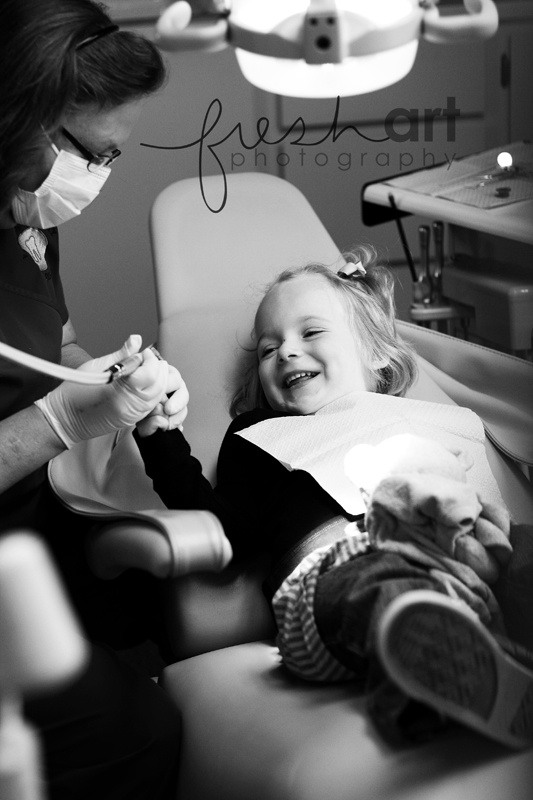 I LOVE his nurse… she knew Bailey was nervous so she "painted her nails" first! Brilliant!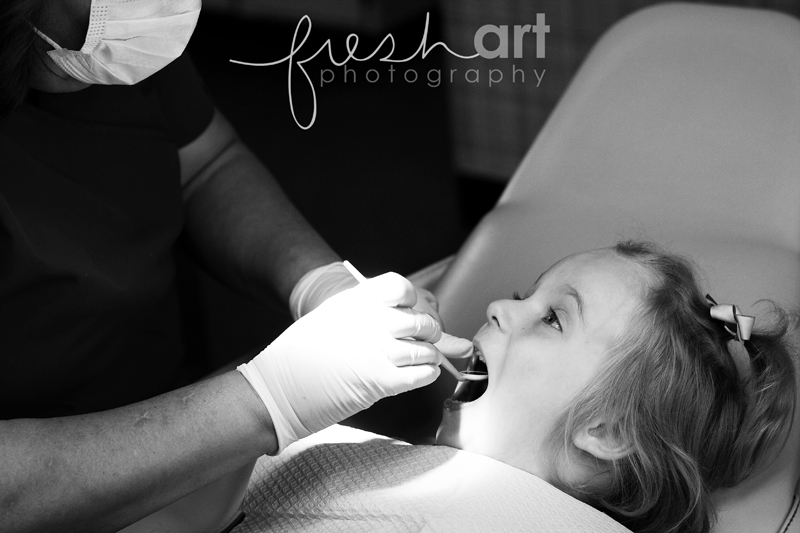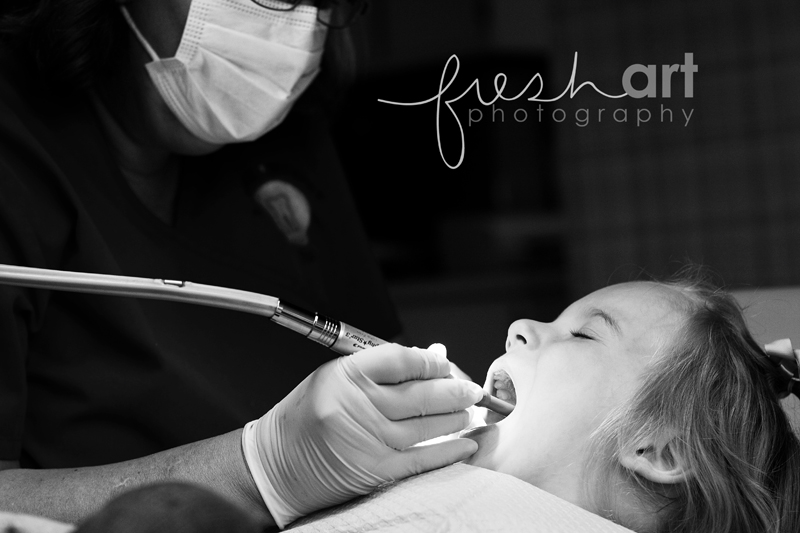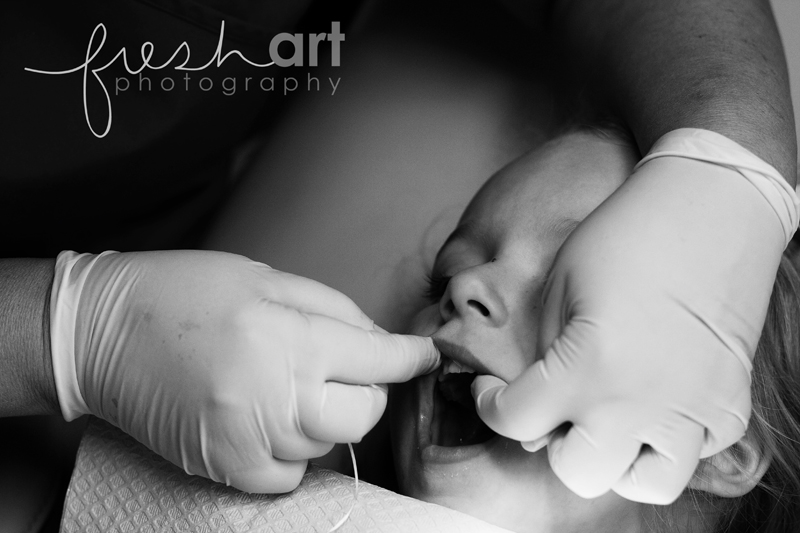 I'd been flossing the girls teeth, which they love, so she thought this part was the best! HA!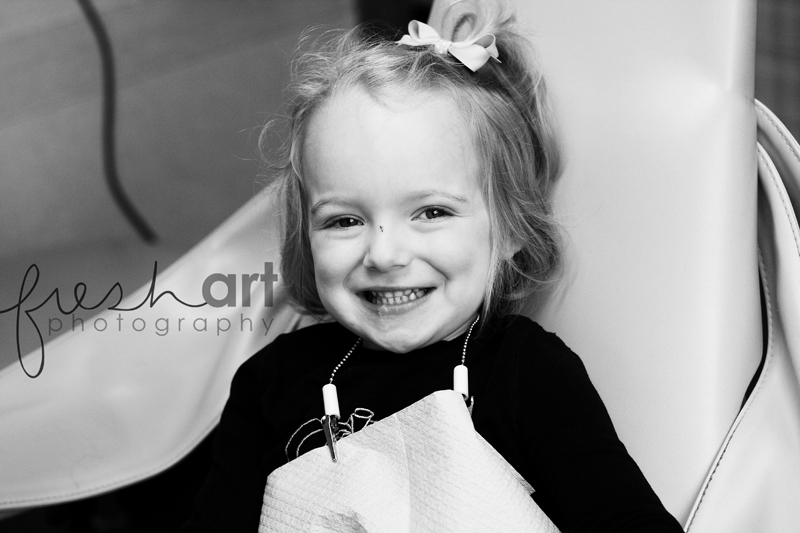 And DONE! She's showing me her pretty and CLEAN smile!
SO we love Dr. Murphy! AND his entire staff!
A few days after the girl's first dental visit Kim and I got to photograph Dr. Murphy, or Patrick, and his gorgeous wife and son! Katie is due in about a month and we can't wait to meet their first little GIRL! Is it bad that I'm dreaming of an infant shot on top of a pile of toothbrushes? HA!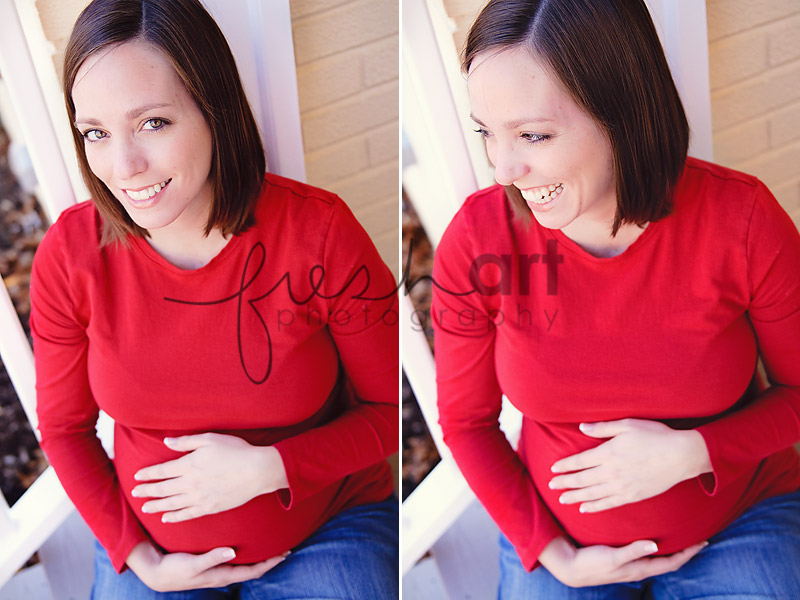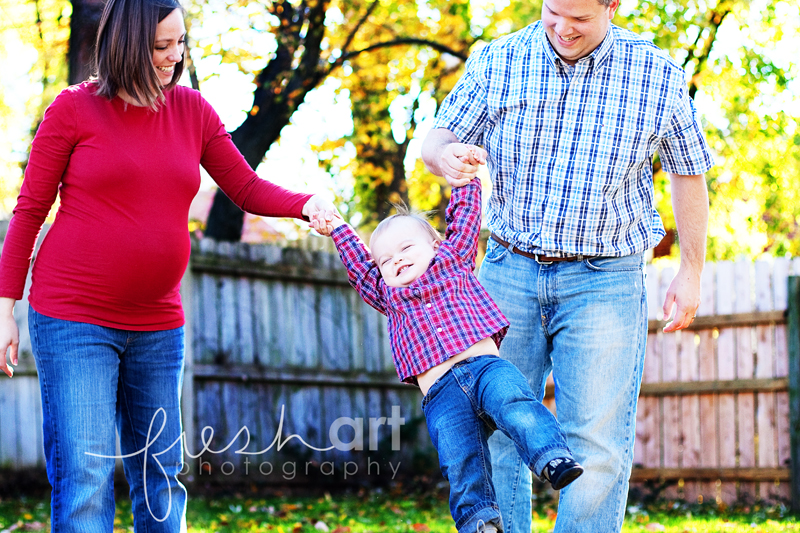 We also got to get in a few family photos! It's so important to capture your family before the new baby I think… going from a family of three to a family of four is a pretty BIG deal! But Finn is going to be the best big brother!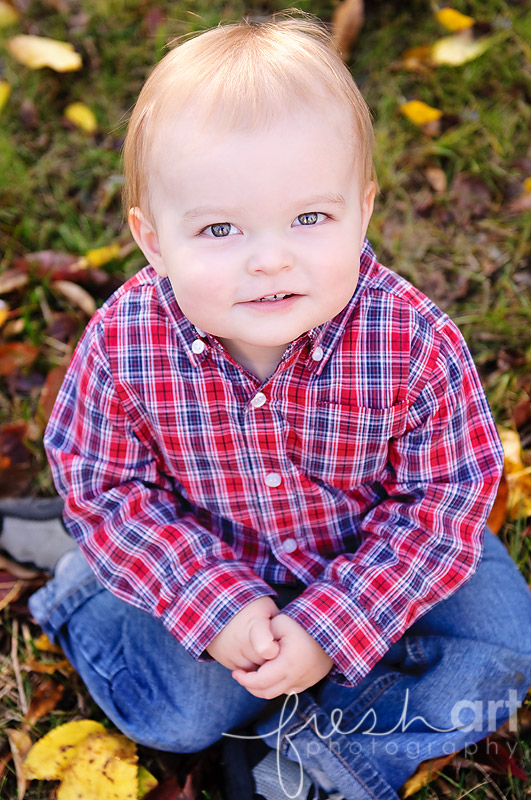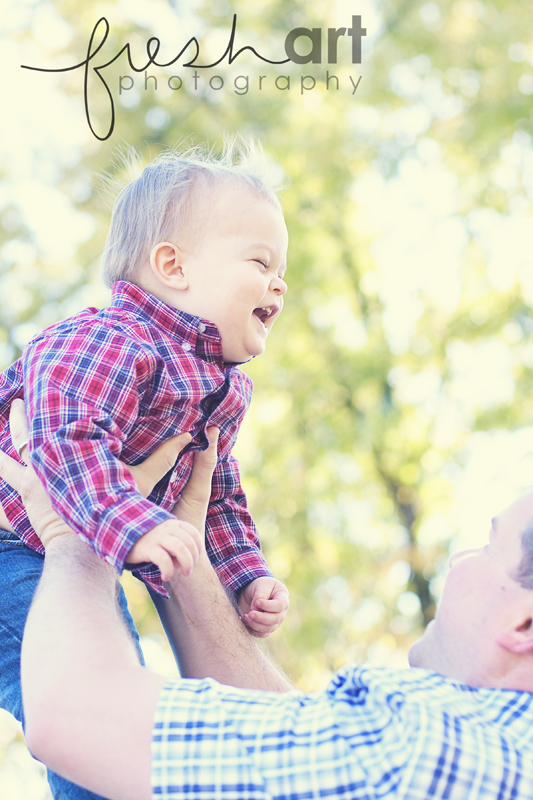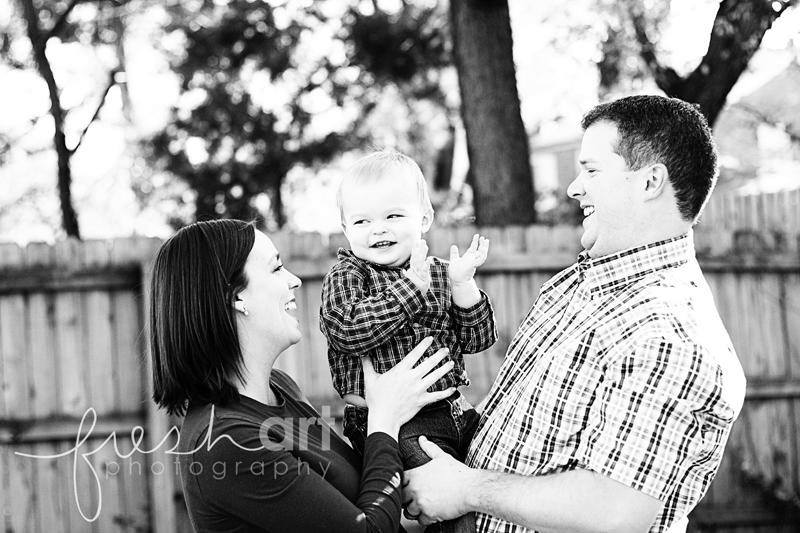 Thanks Katie, Patrick and Finn! See you in December!