Thanks for all the great comments and emails about the Dear Lucy video! We are SUPER happy b/c Emily loves it so we couldn't ask for more to come of a session! A happy momma makes for happy photographers! Especially if that happy momma is a good friend!
I thought tonight I would share some more images from their session (some were in the video) and talk about how we planned this set-up in case some of you are wanting to start making sessions more personal for your clients.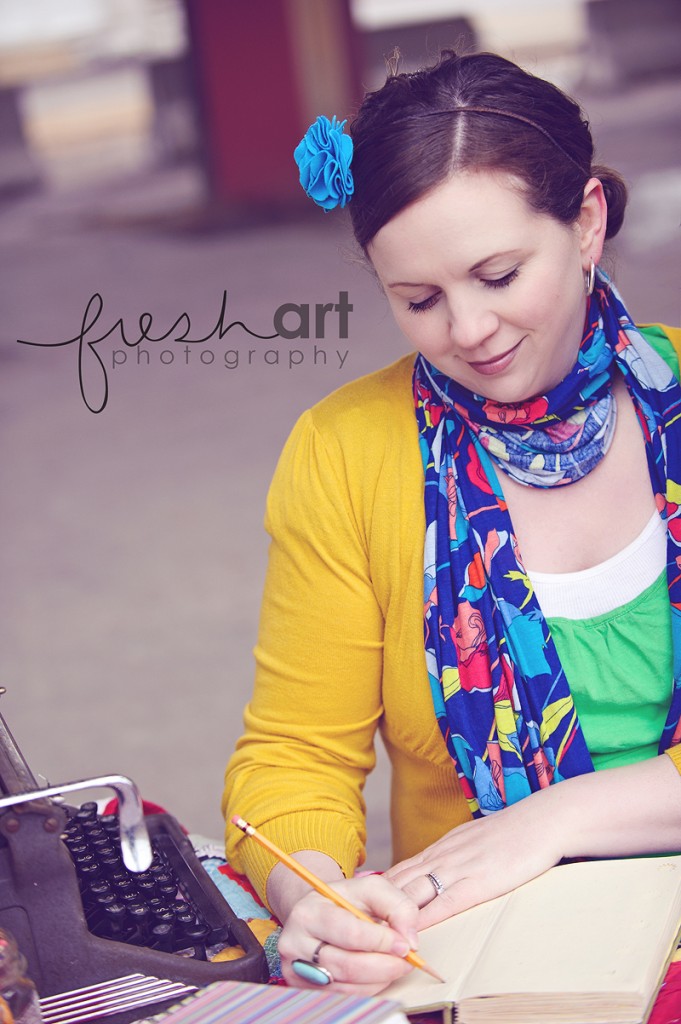 I know Emily in real life and read her blog which makes me feel like I know her even more… plus we've been friends for a few years so I have a few ideas going into this session. When I called Kim one night i said, "her passions are baking cupcakes, reading, writing, sewing, mothering and photography… not necessarily in that order!" And in an hour or so we literally had 3-4 ideas we loved but narrowed it down to one.
Baking.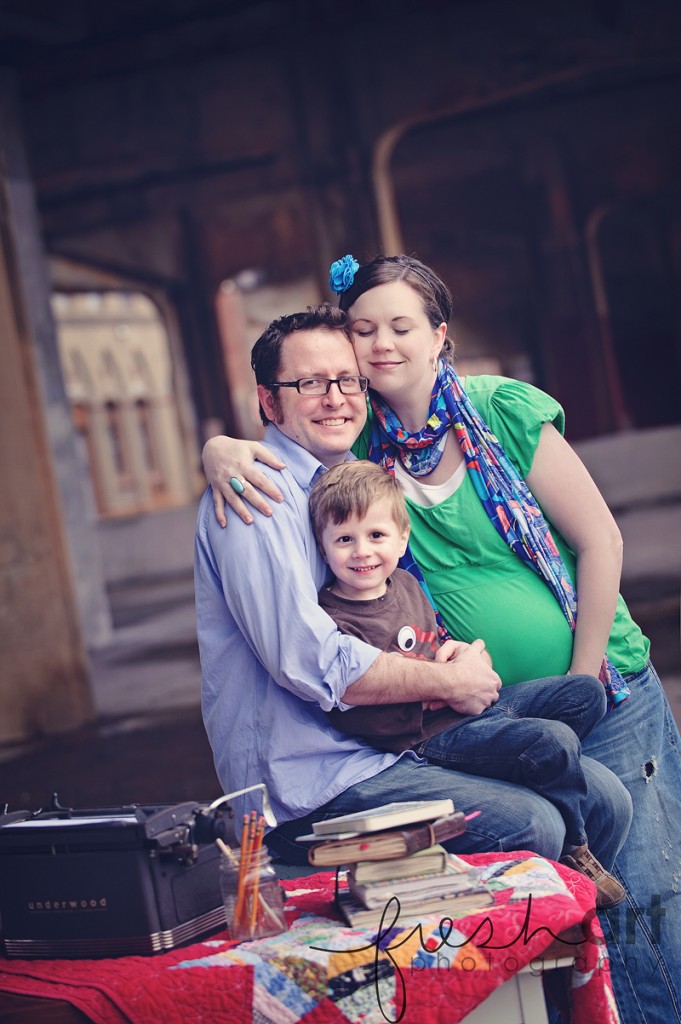 I had a page of notes, who would bring what, to do lists to make sure we had it all ready, etc. It was PLANNED. To the last tiny detail.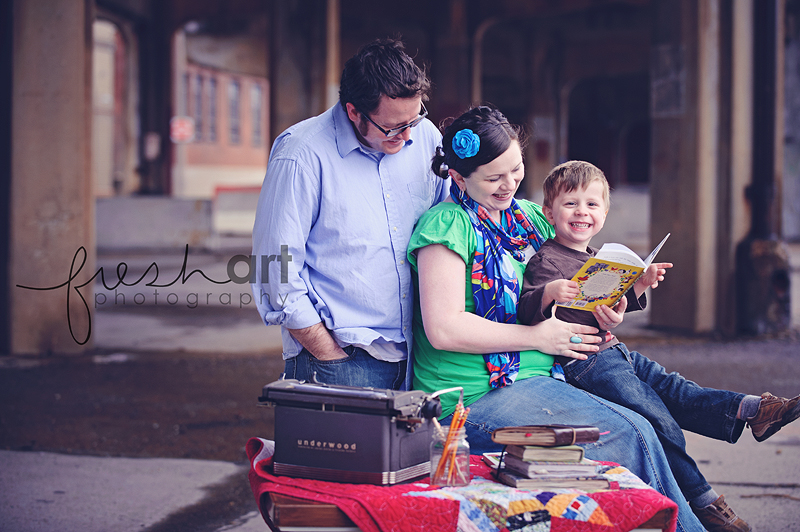 It included cute hand-made-by-Emily aprons, dozens of cupcakes, cake plates, bunting, etc.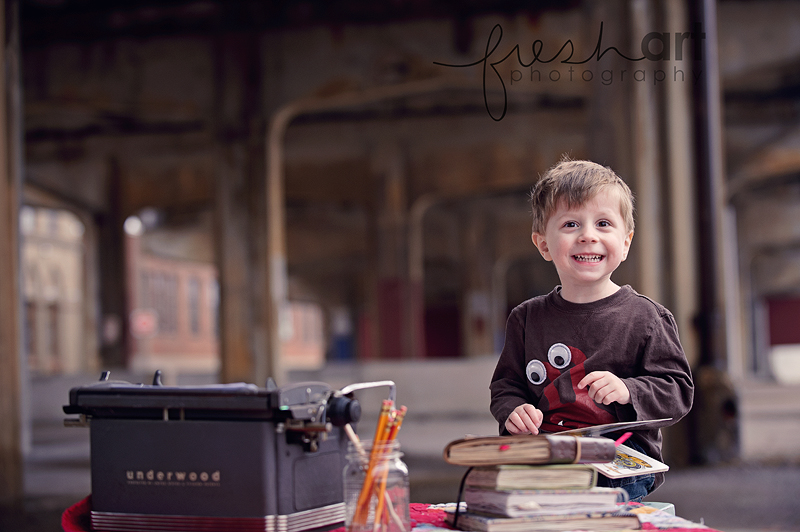 It was seriously going to be FANTASTIC! SO I called Katie and went over everything with her. We also had tons to talk about for the mini sessions so I told her I needed to make a quick call to Emily and then would email details the following day.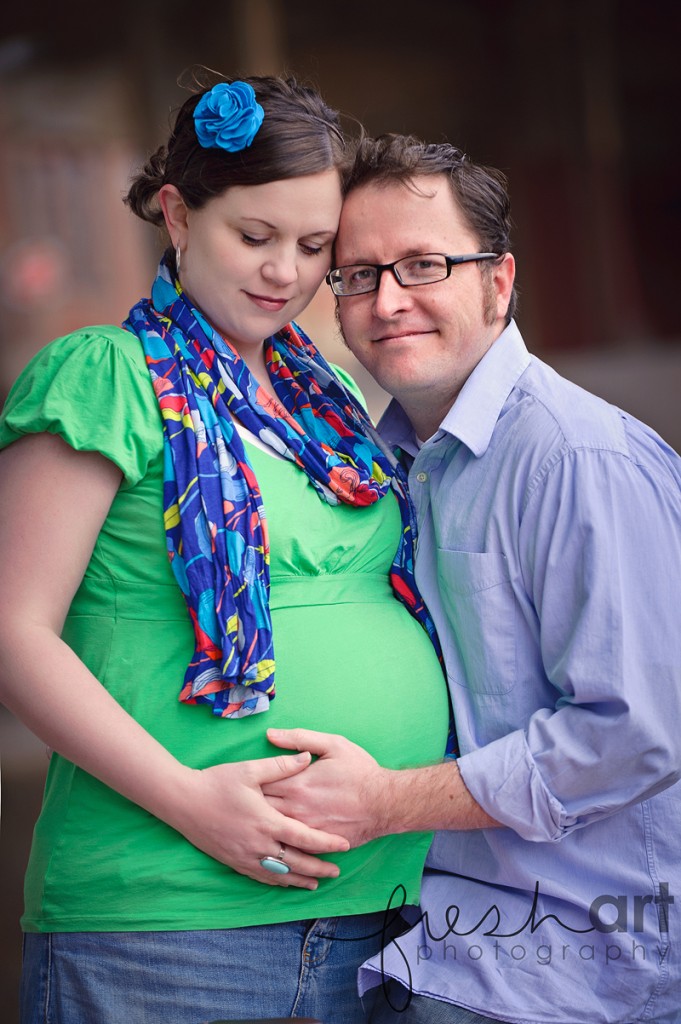 As I was going over my page of notes with Emily certain realities started to hit me. Hard. Like having to bake 4 dozen cupcakes with sick kids at home and other huge deadlines looming HARD.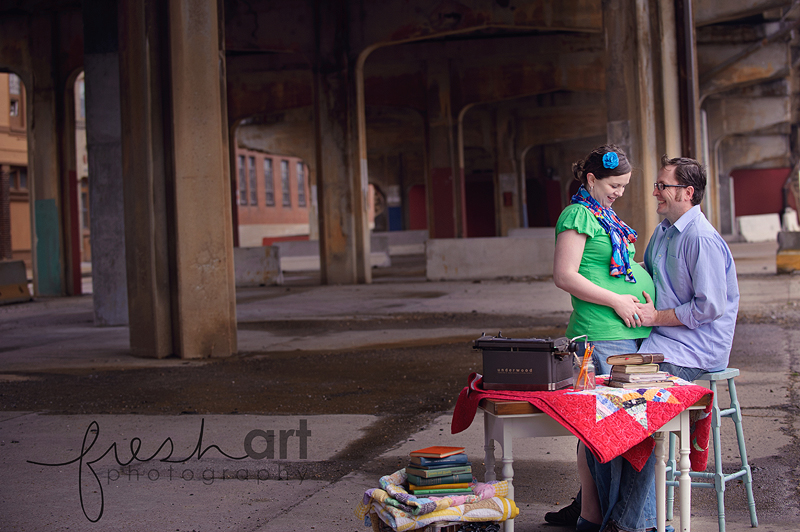 And as we were talking, all the other ideas Kim and I had chatted about came back to the surface as my mind was screaming "DO SOMETHING EASIER!"
So in an attempt to ease my load I scrapped the original idea and started talking to Em about other ideas, things that seemed more do-able just two days before the session! Her writing kept coming into the conversation and an idea was born.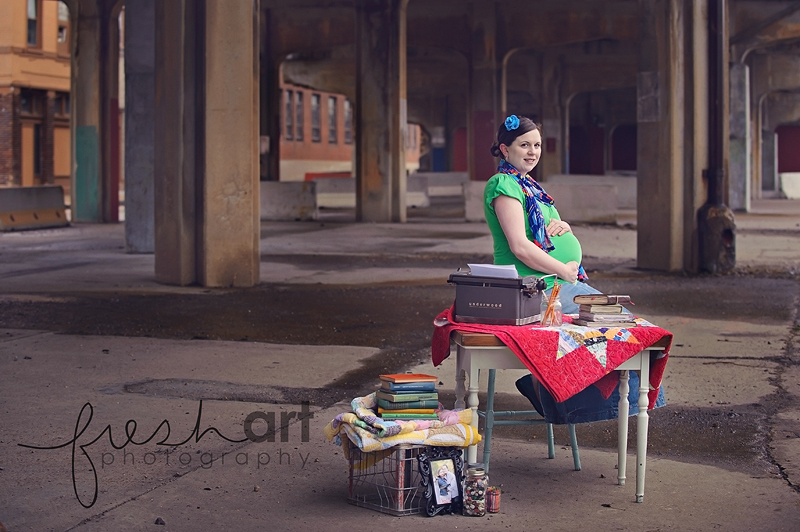 Everything we wanted to include we owned already between the four of us so it wasn't a matter of making anything or searching for anything it was all about gathering, which is easy. And then once we knew how we wanted the set to look, the idea of her reading a letter to Lucy came to mind and we knew we had a winner!
If we could change one massive thing? We'd do this in the spring in a beautiful green field at sunset. Not under a viaduct in a drizzling rain on a freezing cold and windy day. BUT. The lesson is… ideas come and babies don't wait! We knew this idea was perfect for Emily and a green field wouldn't happen before Lucy is born. In fact, last Saturday was the ONLY day we had free b/c Kim's family is out of town for spring break next week and we didn't want to let her get any closer to her due date in case we missed it completely! So although it could have been more ideal, I think a huge part of being a photographer is rolling with the punches. Making it work.
I also want to show you guys that we did take other images that day. We didn't want to limit ourselves to that set-up. We wanted to offer Emily and Joe other photos to add to their walls! AND we wanted to shoot a little more US b/c we love finding a cool location in the city and making that our "set". So after we knew we had enough for the video, Katie helped Emily do a quick change and we hit a different location.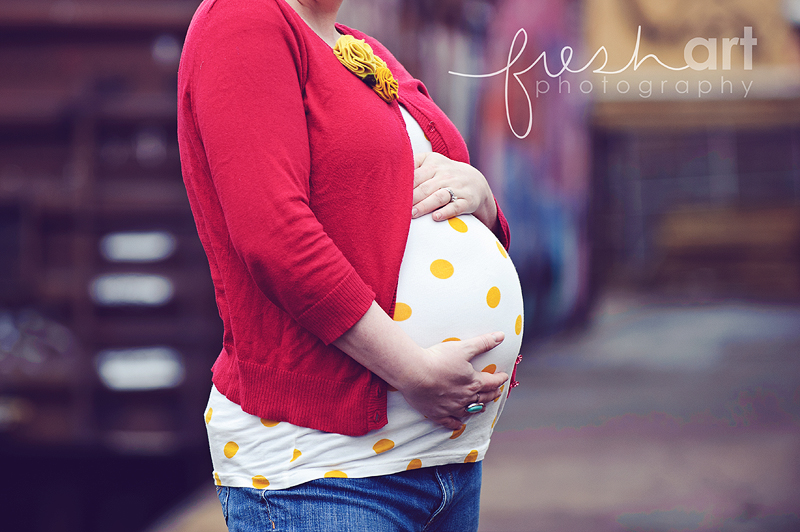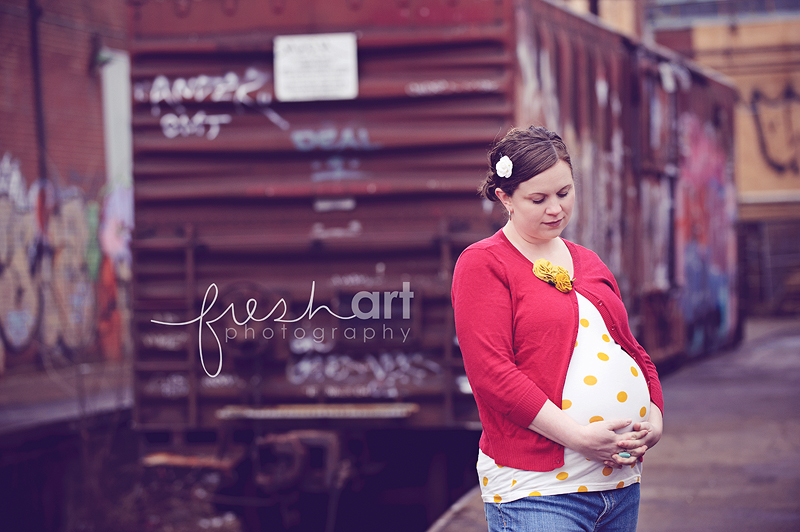 Seriously, is there anything better than polka dots? LOVED this outfit!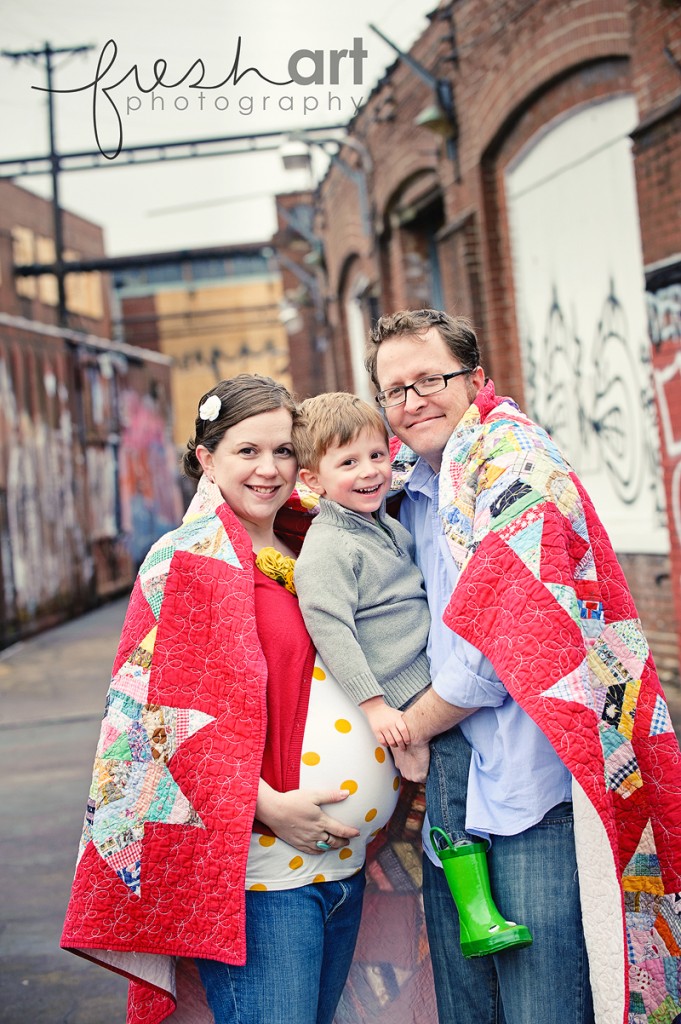 I don't normally do this… but do you like color or black/white better? I'm totally torn! I LOVE them both!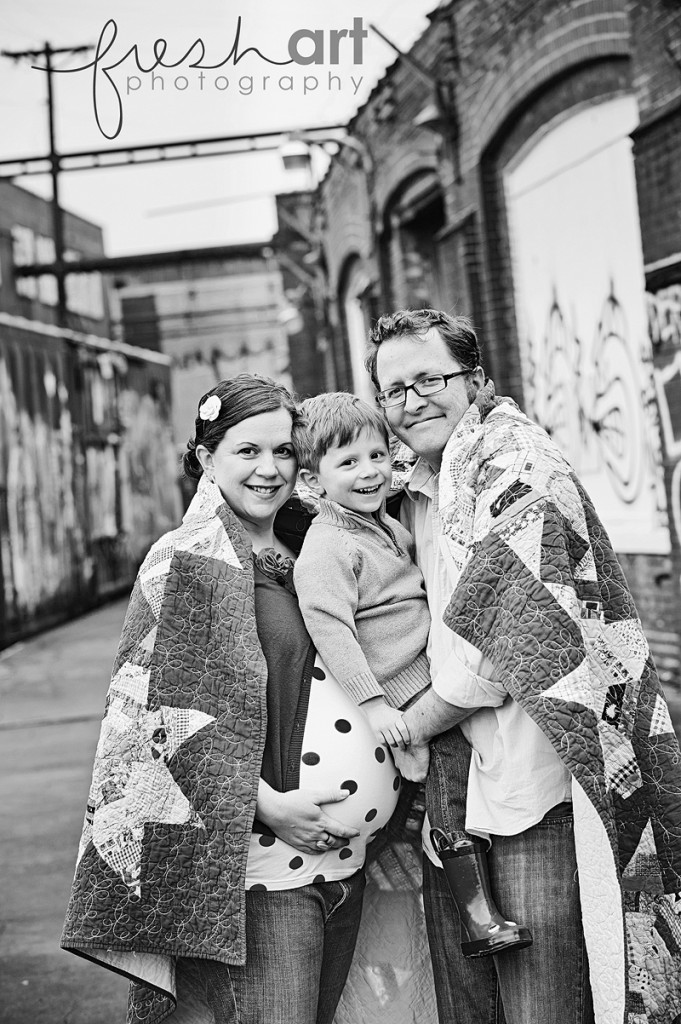 The reason I wrote a little about our creative process for this session is because sometimes it's hard for me to think outside the box. I'm sure part of it is just laziness b/c it's easy to go to the same locations we know and do the same poses. And it takes a TON of extra time to gather supplies, come up with the idea, create supplies if needed, load the supplies, set them up on location, pack them back up, etc. LOTS of time.
BUT. To us, it's so so worth it!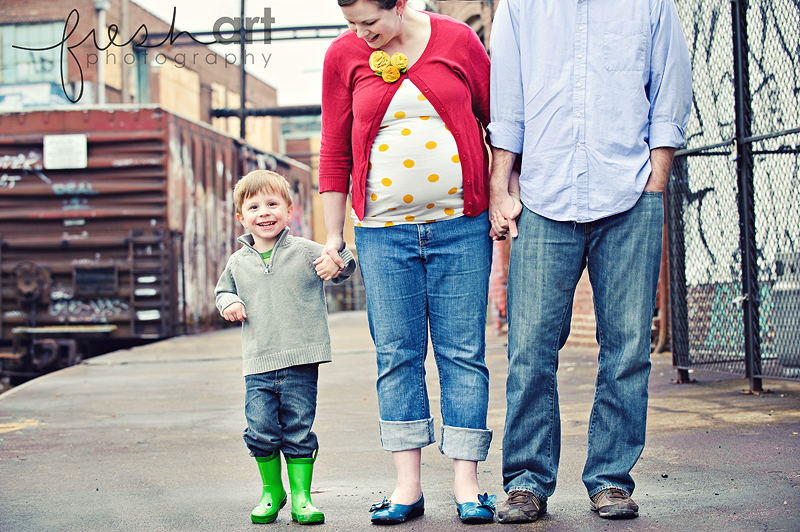 We are so excited to start offering styled sessions like this with the addition of the crazy talented Katie Mohr for our maternity, family or child-only sessions! And we are also super excited to start offering a video option for add-on! We have another maternity video coming up in April and a family video in May I think! For these we'll work farther ahead so I'm not panicking about cupcakes two days before! HA!
THANK YOU to Katie for doing such a great job styling Emily!!! And THANK YOU to Emily, Joe and Noah for letting us practice on them! We appreciate the fact that they trusted us to take all the ideas and make something just for them!