Kim and I are so excited to announce the family who will be receiving the Fresh Gift valued at over $3000! And because I can't say it any better than this…
My nomination for this gift is the Wright Family….my sisters family.
In september, Emma, 7, fell in the outdoor firepit. She was walking and just tripped but as she fell she said she knew she was going into the fire and so she threw her arms out and turned her body. She did fall in and burn a significant portion of her body. But she did turn so those burns cover her back, shoulders, rear end and legs instead of her face. Emma spent a week in the burn unit at st. johns. She suffered 3rd degree burns so had to have skin grafts. She was able to endure pain that adults wouldn't even endure with so much courage. In fact, the only reason she got to go home in a week is because she survived a bandage change without iv drugs, surprising the nurses and Drs. and proving she is one tough cookie. After she was home there was more therapy, bandage changes…..life has not been the same since. Emma suffered the injury but the entire family suffered pain. Jonah and Mia were shuffled around for weeks b/c Emmas healing was priority. They've been selfless for their sister but at times thats really hard for a 4 year old to comprehend. The worst part of the tragedy is behind them but its far from over. Emma wears compression garments under her clothes 23 hours a day and has to have silicone treatment patches put on each night. The garments are so tight that at first emma had a hard time breathing until she got used to it. For the next year emma will have to wear the garments. In the winter it's not so bad b/c she can make sure they are covered, she doesn't like them to show. But when the hot weather hits the family is going to have a whole new set of issues to deal with. Everyone is praying for great scar healing but there is no way to tell what they will look like. I think about emma as a high schooler getting invited to prom or a pool party and feeling less beautiful than the other girls because of her scars. Hopefully she will realize someday that those scars are a sign of her strength, and God's grace. She's a different girl. A little more grown up and a little more childlike all at the same time. It's been amazing to watch the families journey and i think it would be beautiful to document the scars, compression garments and event that effected the entire family!
Becky Canatsey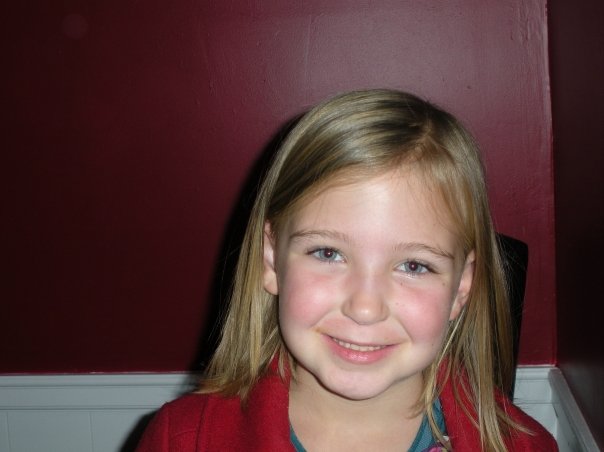 Emma.
I heard about Emma's story when it happened and prayed for this family. We had a lot of incredible families sent to us as nominations and one is not more deserving than the next, but we chose Emma because of what Becky wrote. We want to photograph her story. Her life, now. We want to capture her beauty so that she never questions it. We want to capture the love this little girl has been wrapped in. And we want to capture all of it.
We'd like to shoot for an entire day with the Wright family. A fun family session, some life photos at their home with them just being them and then we'd love to get the entire Streb family together. We want to get everyone together NOT because we love big family sessions! HA! But because Mandy and her sisters are best friends. Emma and her cousins are best friends. They are all intertwined in each other's lives so deeply and we want to capture that too. And of course, we'll do some special photos with just Emma.
Mandy and Josh… we hope you are excited about this because we sure are! Once warmer weather hits we'll set a date!
Thanks to everyone that nominated a family… we will definitely do this again!
Happy New Years!