Last week I asked Kim to take some photos of me and the kids. As a gift to myself for Mother's Day. Because I am NEVER in front of the lens. Ever. But I didn't want portraits, just not my thing. I have good portraits of my kids that I've taken. And although portraits of my kids taken by someone else can be fun, for these photos I wanted just us.
US.
Playing catch with Grayson (something we do ALL day), reading our current favorite book (Llama, Llama, Red Pajama), blowing bubbles (what we do at bath time every night and on the porch in the afternoon) and just BEING TOGETHER. Because we ARE together. A lot! Because I'm the momma and that's what I do, i spend time with my kids.
So Kim met us in a field. Her armed with her camera and me armed with bubbles, balls, my grandma's quilt, our blankies and a book. Oh, and my three kids.
And she clicked while we played. There was no posing, no portraits, no "smile at the camera" or "say cheese" because we were just US. And I loved it.
Wouldn't you love some natural photos like this?
Well come join Kim and I on May 15th in a field for our May Mini Sessions! Bring your kids, your dog, your husband (if you want!), and all of your favorite things! We will capture you just being you… NO posed shots, NO portraits and NO trying to get your kids to look at the camera!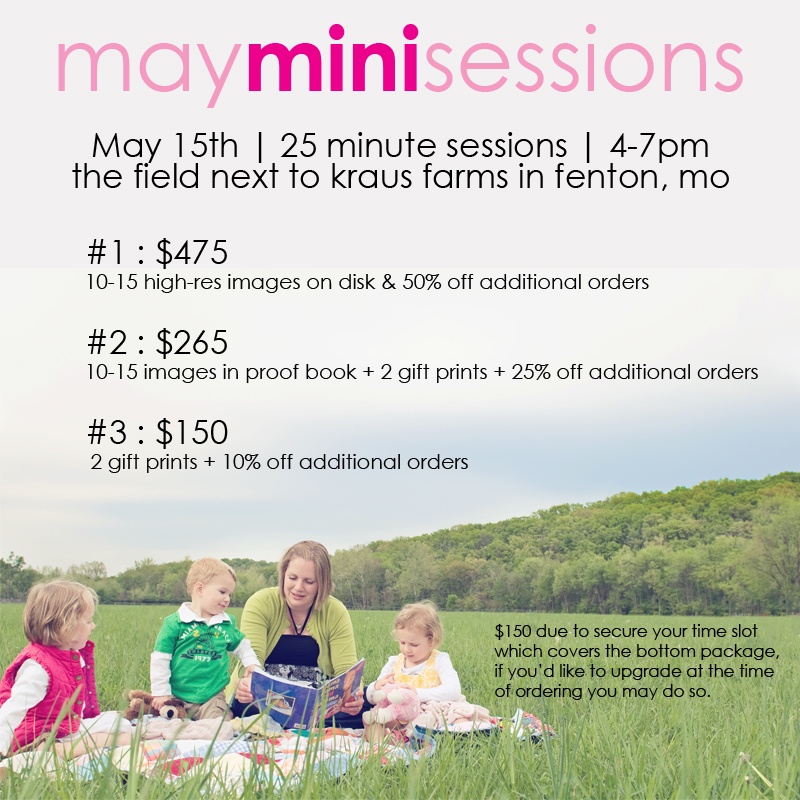 It'll be a great day! Email me at [email protected] if you'd like to book your time slot!