My May 12th class sold out super fast! Thanks everyone!
The NEXT class is June 23rd and it's already half full! Email me soon if you want to get added to the list!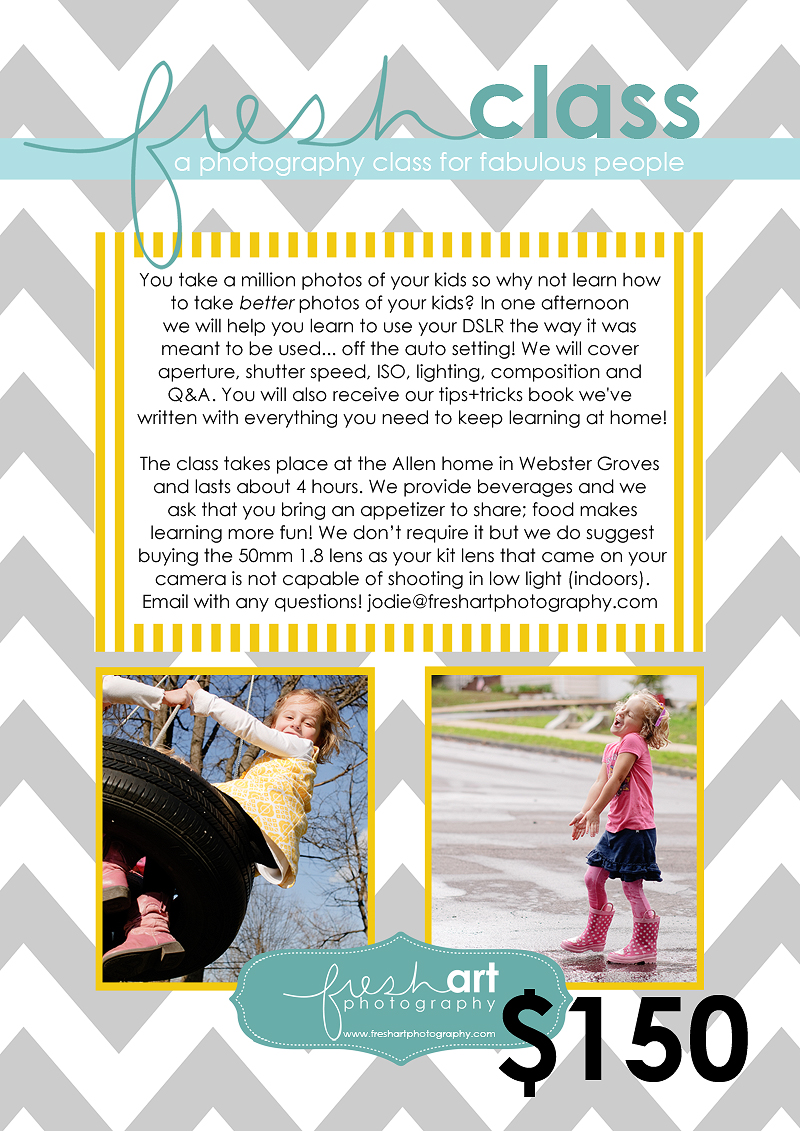 AND I have something fun to announce! On May 20th from 1-5pm I'm going to be hosting a camera class for beginners but focused for "people of a certain age" OR for anyone without small children at home, singles, grandparents, etc. My Fresh Class is geared towards parents. I talk a lot about capturing your kids at home. While anyone can come to a class and walk away with better camera knowledge they might also get a little bored hearing me talk about shooting young children so much! So on May 20th my good friend, Donna, who took our class a year ago and has since become an amazing photographer herself (hobby not professional), is hosting the class at her Webster Groves home. We're going to talk more about capturing your LIFE and what that looks like to you! I'm going to keep the class size smaller so we can really dig into what each person will be shooting on a daily basis and how we can make it awesome. We'll still go over basic camera knowledge, how to shoot manually, etc. I have one person coming already so that leaves four open slots! This would be a great Mother's Day gift to the "more mature" women in your life! HA! I'm not sure how to say THIS CLASS IS FOR OLDER PEOPLE without offending someone! HA! But really, it just IS for people over 40 and I'm SO excited about it! MAY 20th!
And last but not least I still have slots open for the Momma Mini Sessions on May 26th! A few morning and afternoon slots are open so let me know if you're interested! Again, this makes an awesome Mother's Day gift and I will even wrap up a gift card for you to give!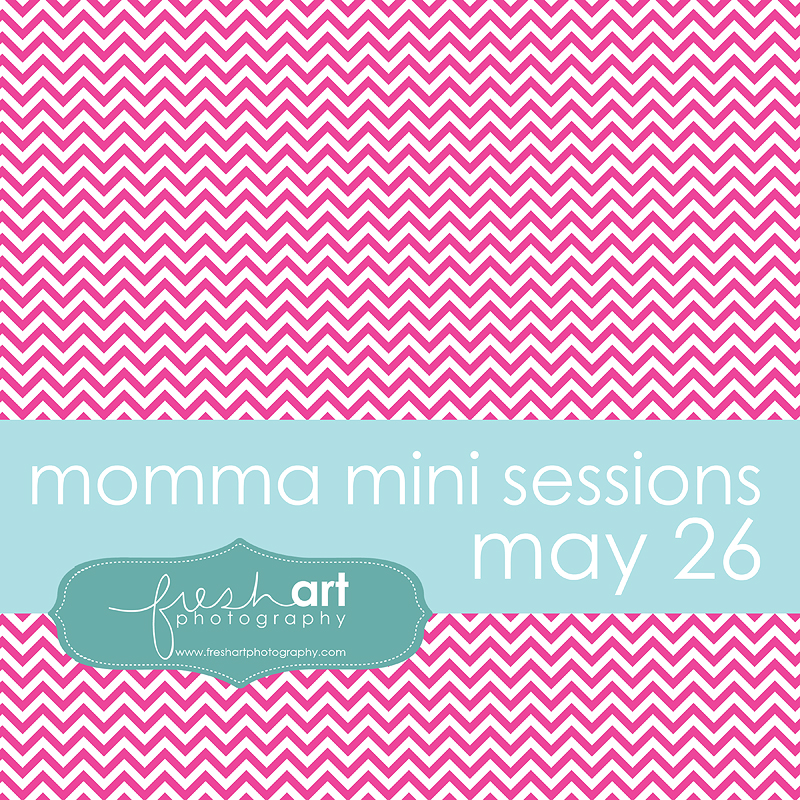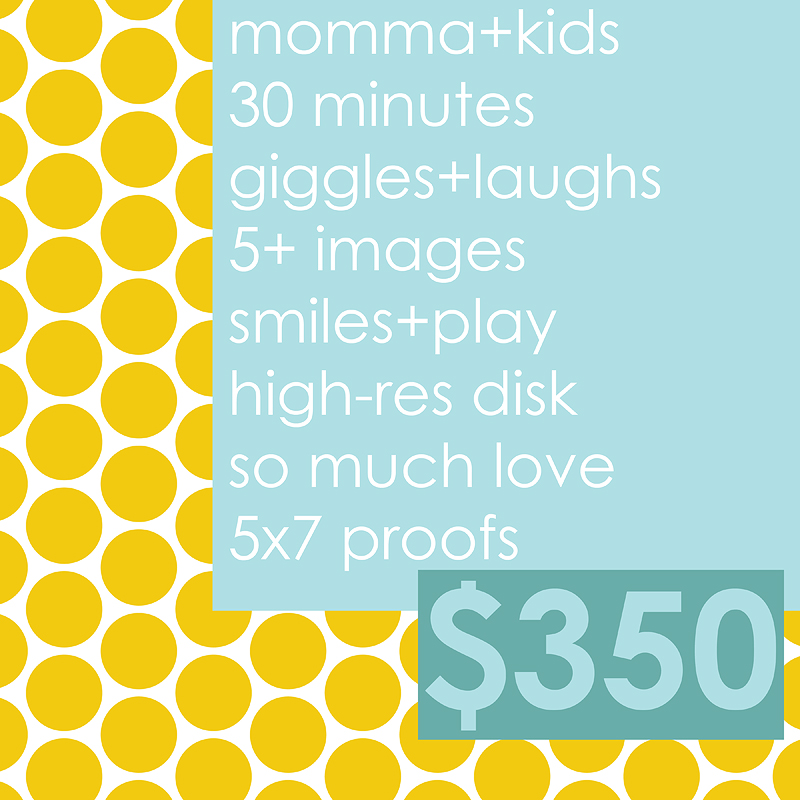 I have SO much to share this week! We had our annual charity even at St. Louis Children's Hospital on Monday… Shoot for Seamus! Eight awesome families! Yesterday I had a killer maternity session with my best friend from high school… so awesome! There is a sweet family from last weekend I need to still sneak peek too! Oh and some family shots I want to share! Plus I have three more sessions this week! CRAZY! Happy Wednesday you guys!