When we teach our class, The Fresh Class, one thing we talk about is light. But of course when we have three hours to teach ALL the manual settings, light and composition take a backseat and we just barely touch on them. Which is why we're so excited to offer our new The Fresh Class – Shoots which is an extension of our first class because we will NOT be talking about camera settings (unless we're sharing what our settings are)… instead we'll be talking more and more about light and composition and telling a story with your images and well, just the best way to capture your children. Once we chose a date in July we'll talk more about what we'll cover in the new class!
For now… to all our moms (and dads! Hi Billy!) that have already taken our class and heard us talk about how GORGEOUS porch light is… behold!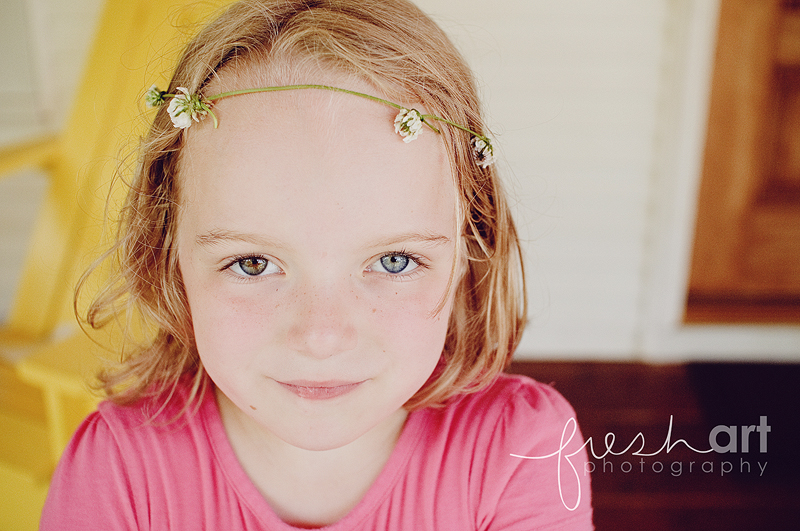 This light, front porch light, is just amazing. It lights the skin SO beautifully, makes the eyes sparkle and lets the background darken a bit naturally which emphasizes your subject. If you have a front porch, back porch or garage… set up an art project or bubbles or water play in order to capture your kids in this beautiful light! Stage them a little so you capture them doing something they love in a natural setting but with better light than if you were in the middle of the harsh light of your front yard.
I hope this makes sense.. and if not leave your questions in the comments and I'll try to answer them!
And YES I said we were taking a blogging break but as we're lying in our hotel room watching a movie I was editing personal images and came across this one so I thought I'd pop on and share! I hope this helps even a tiny bit for your personal images to look their best!