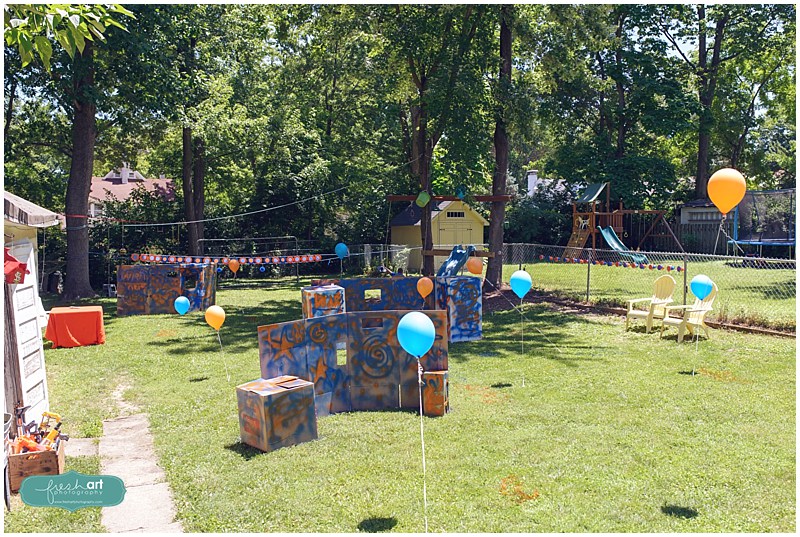 I love planning Gray's birthday parties! They are almost always in our backyard and little boys are just so much fun! This year he wanted a Nerf gun birthday party so we took cardboard boxes and made forts for them to hide behind – then we let the kids (our kids) spray paint then blue/orange (Nerf bullets are blue and orange so that was the color scheme we went with). They had SO much fun using spray paint! The balloons were for target practice but most ended up coming undone and flying away (which bugged me to no end b/c of the environmental factors).

I was SO proud of this thing and hardly any kids played with it – I took a box, cut out the holes and used the piece that I cut out to be a platform by hot gluing it back in place. They I spray painted the whole thing and set Gray's army guys on there for target practice. Then in the back at the bottom I cut a big hole out to retrieve the guys. If we had a bigger house I would have saved this thing b/c I think Gray would have played with it at other times but after the party we just recycled everything.
This idea was super fun – we put candy in each solo cup, then hot glued tissue paper over the opening, stuck them in the fence and whichever cup the kid shot open that was the candy they got – it was all different candy so it was a surprise as to what they'd get!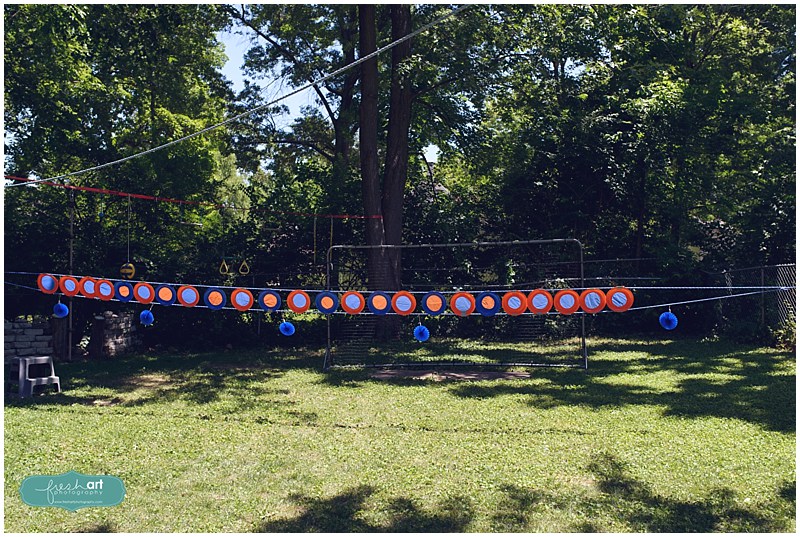 The last idea were these paper plates… I cut a circle out of the middle of the plates and hot glued tissue paper there as well – then we strung them up between two trees and kids could shoot them. For the time it took me vs. their fun level this was low on the list – I think 2-3 kids shot them all in like 2 minutes and then they were done. Big bummer but lesson learned!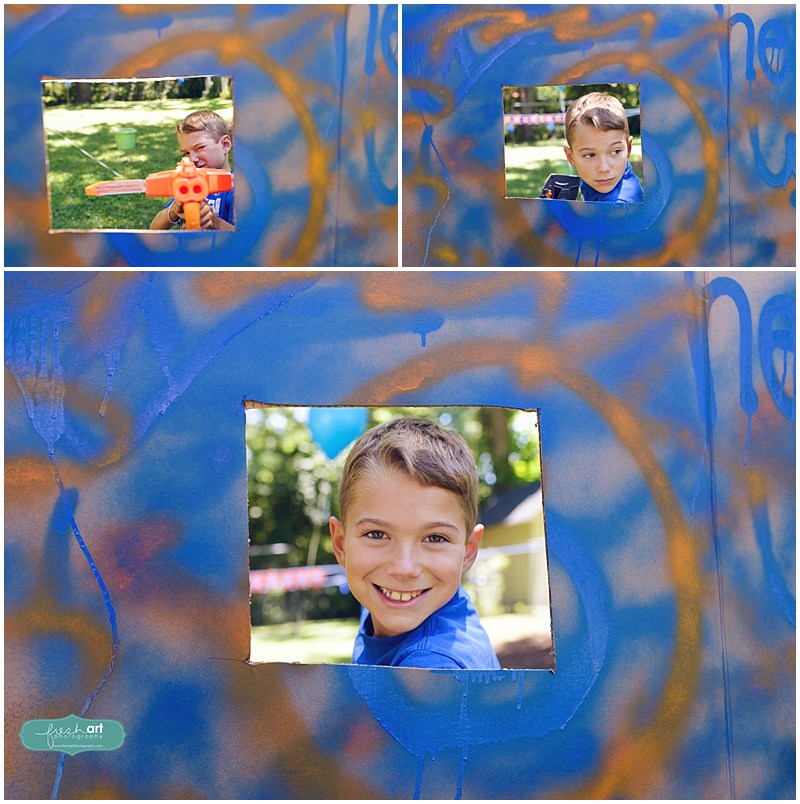 My birthday boy!
Gray and Edward in JAIL during an epic capture the flag battle!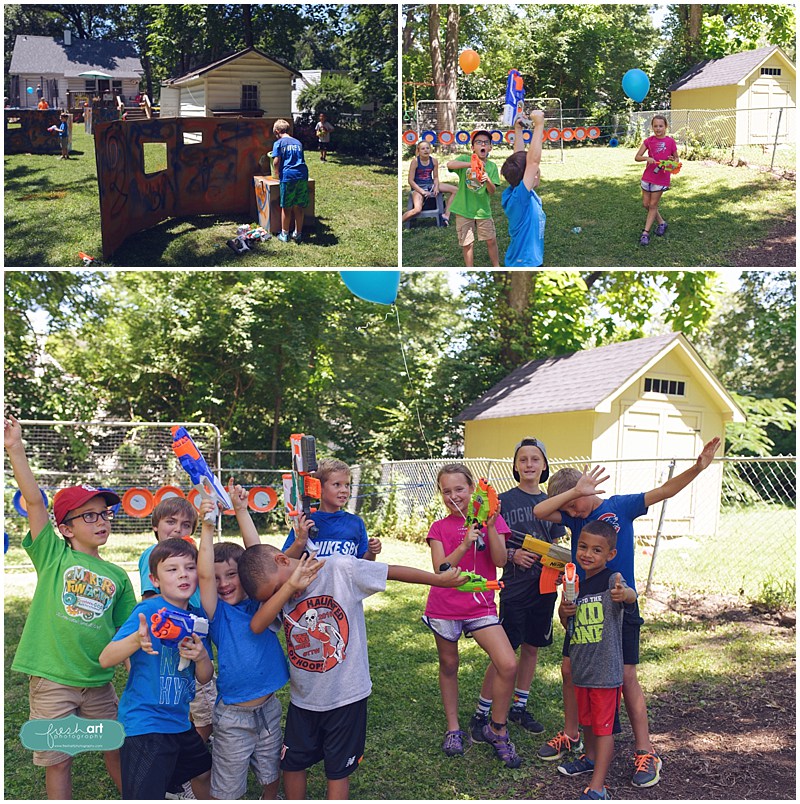 The winning team!
The whole crew! It was HOT but it was a great birthday party!