Gretchen & her Mommy are so a part of our Fresh Art family.  Gretchen has been in front of our cameras since she was still growing in Maggie's tummy, and we always look forward to getting together.  Gretchen has been known to give us a run for our money, but even in the HUMID heat and numerous clothing changes, she was a champ and rocked out her mid-year session!  I guess she decided she liked us okay this time…. and we are absolutely in *love* with those gorgeous eyes of hers!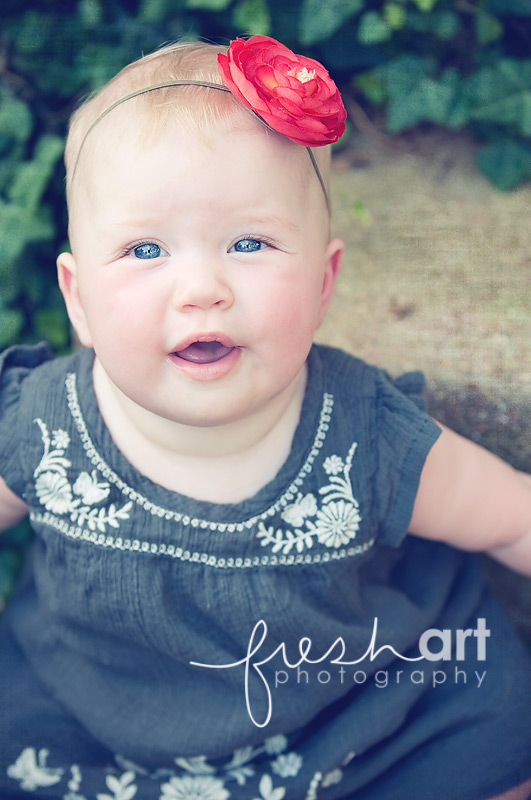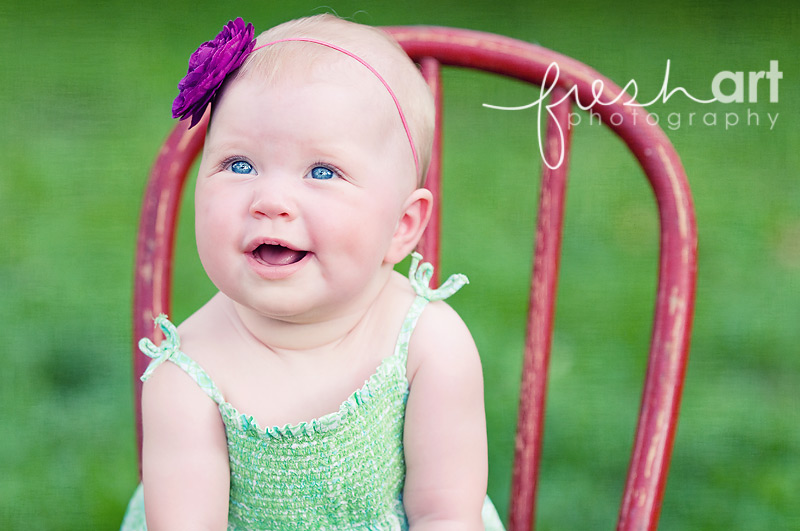 And really, we adore Maggie and how much she adores Gretchen.
Thanks for sweating it out with us Mags! We can't wait to see you at the cake smash!