Such a fun holiday that we love more each year I think!  We didn't always celebrate Halloween, so it's fun building new traditions!  As young parents, we questioned the holiday and if was something we should celebrate as a family.  The sugar, the begging for sugar, the "evil" parts of Halloween… so we just erred on the side of skipping it.  Which was fairly easy with babies and then living in very rural areas.  Then as we grew older with older kids, we realized that trick or treating was such a happy memory and experience of our own childhoods and something we didn't want our kids to miss out on!
I felt bad that with 6 kids active in various activities this fall, we hadn't had time to do any decorating or crafting, so it really snuck up on us!  So low key was the name of the game, and it all worked out just fine especially since we only have 3 little trick or treaters left.  This year really felt like the prime year for the littles, Sophie was finally excited about her costume (it's always taken some real coaxing to get her to wear a costume) and was super excited to run the neighborhood yelling "trick or treat!!"  Thomas didn't get wore out as quickly as he has in years past, and was determined to fill his bag!  And Gracie was *so* happy to be leading the pack and being in charge of keeping track of who's turn it was to ring the doorbell.  It was a little bittersweet for Bill and I to see the 3 of them running up to the door, knowing they are the last of our trick or treaters, but happy to be at this stage in our lives too, standing at the end of the driveway just watching.
Obligatory photos beforehand… as quick as possible!
Grace was some sort of fairy.  It was something she picked out from a catalog and was determined on.  Her favorite color is blue, it has wings, she was sold!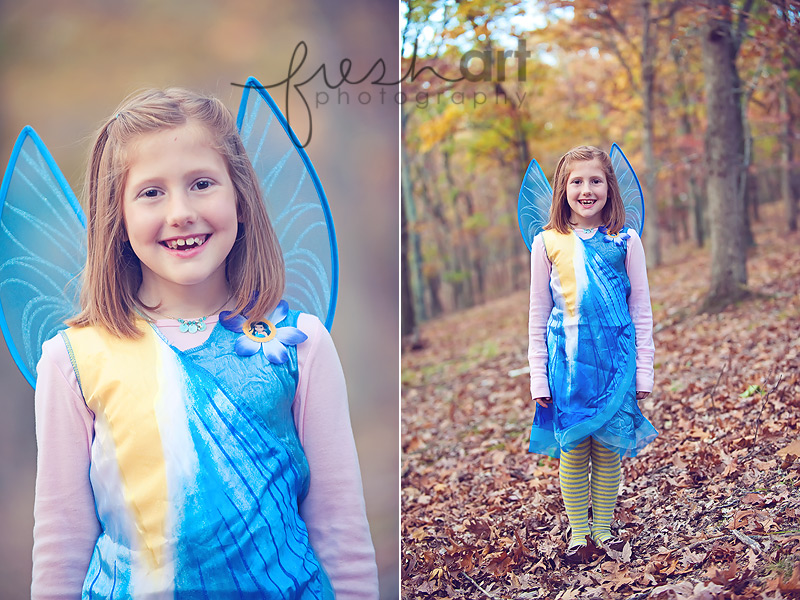 Thomas makes the perfect Woody!  It's so fun living the Toy Story craze all over again with our littlest boy!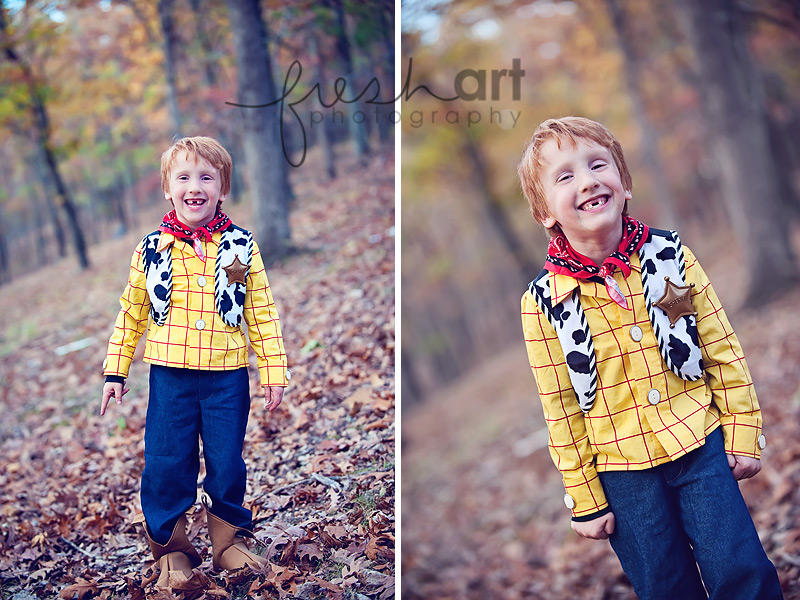 And despite my pleading to wear an old Jessie costume of Grace's to match Woody, she insisted she wanted to be a pink butterfly!  And not 5 minutes after we snapped these, Daddy gave her chocolate milk… and yes, of course, she spilled it right down the white front.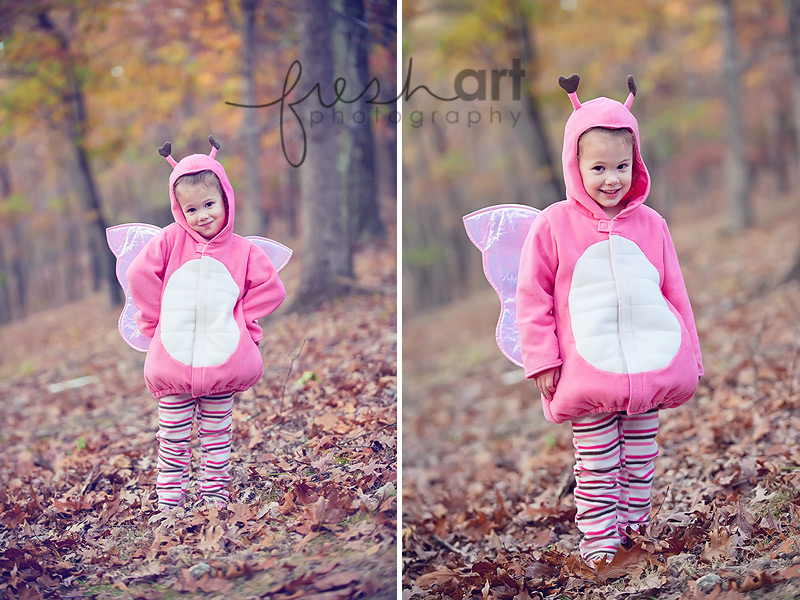 Hope your Halloween was as fabulous as ours!