A quick peek at our Valentine Mini sessions last week!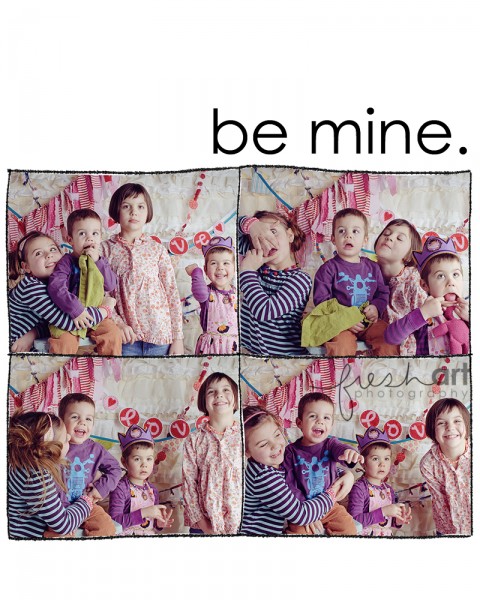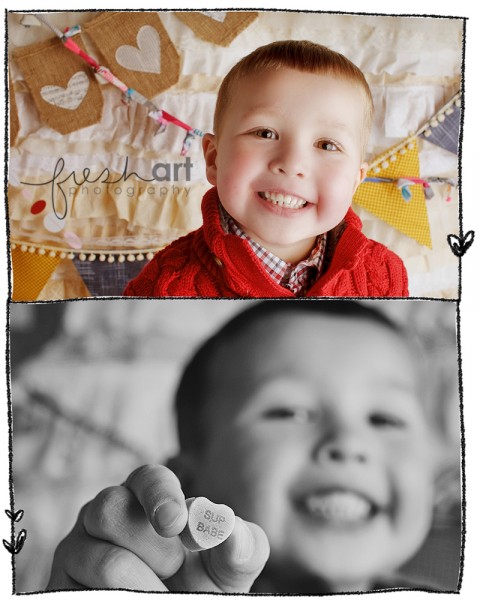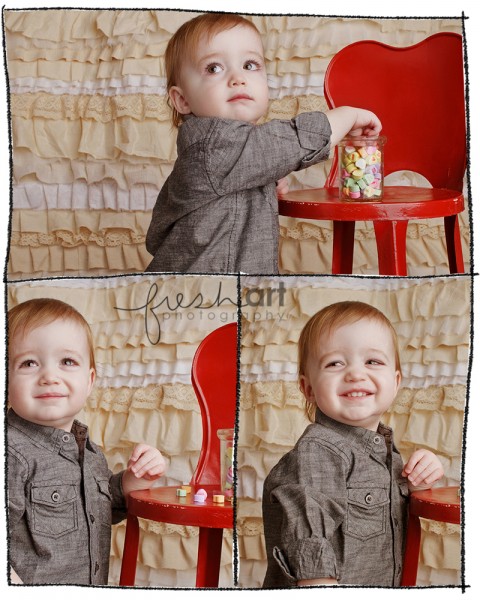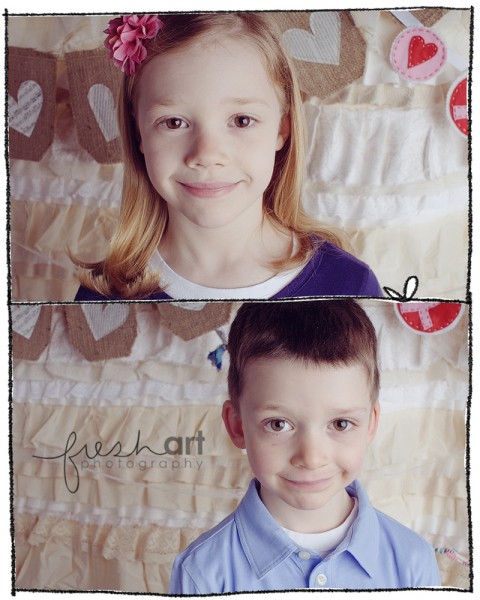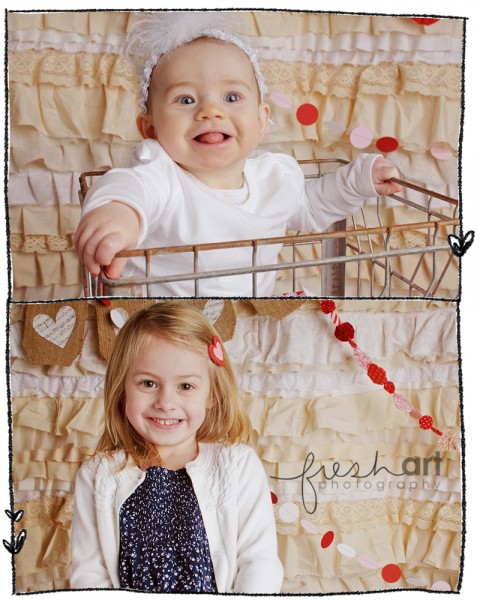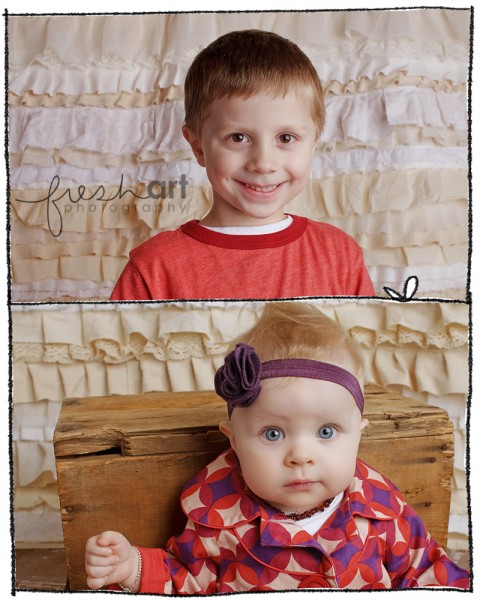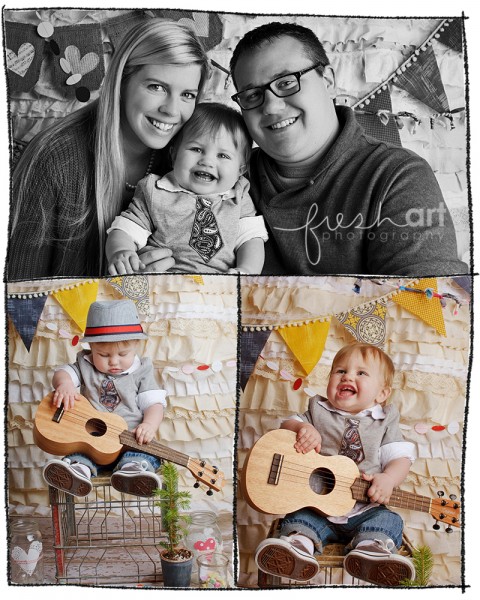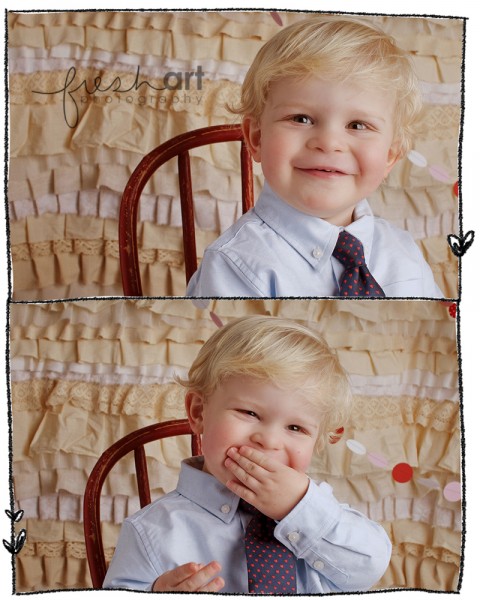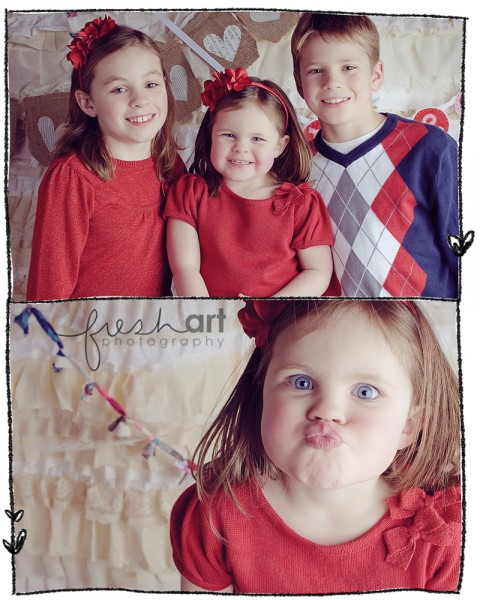 A huge thanks to EMILY for creating that AMAZING backdrop! I've had that idea for a while and finally met up with Emily at a fabric store, picked it all out and she made my dream a reality! SO incredible! Another huge thanks to NATALIE for making most of the banners/buntings/etc. hanging in the photos. She brought me so many I still haven't used them all! I'm in LOVE with her work! Find Emily HERE and Natalie HERE! Also thanks to my assistant, Missy, who I am starting to not be able to live without! She's SO great with kids and helps me in so many ways! AND a last thank you to all of these awesome families! Mini sessions are always a bit chaotic and everyone was totally awesome that day!
And a quick share… these are my current favorite kid valentine's! It's SO simple, gets a cute shot of your kiddos but also gives them some creativity and a hand in the process. I just cut a heart out of simple poster board and then you can print them, hand your kid a marker and let them sign their name to each valentine they give!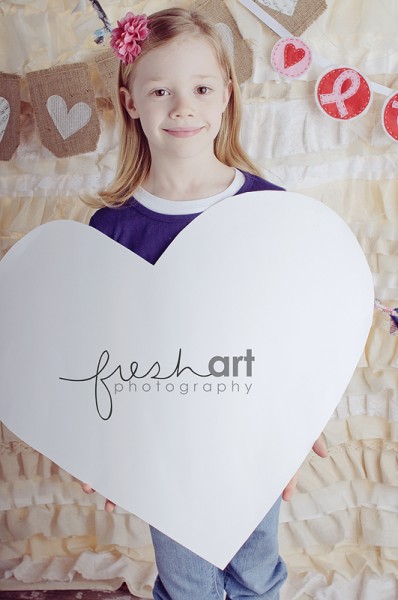 Just pretend that my logo is actually a cute little girl's handwriting that says "Grace"!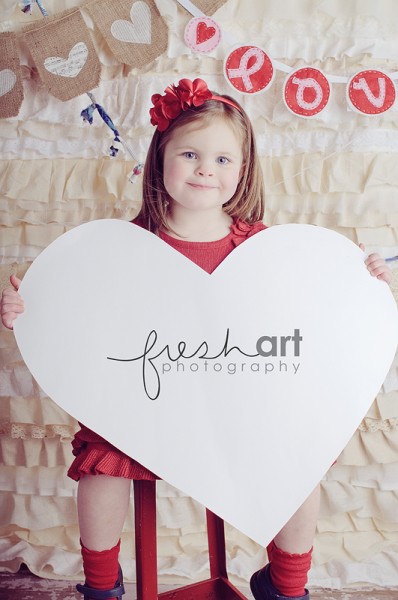 If I can get my act together I'll share what my kids are handing out this year!
ps… those super cute templates? From Vol. 25 of course! AND go check out her newest overlay set! Featuring my all-time fav photog's images! Go HERE!