Oh MAN it is gloomy today. Rainy and cold. Totally gray outside. And heavy. So I came to work in sweatpants which somehow puts me in the BEST mood! I'm COMFORTABLE sitting here at my desk holding down the fort of KCCI while my parents are out of town this week. My heater is on under my desk, good music is playing LOUD (since no one else is here to bother) (my current FAVORITE song ever is "And Run" by He is We… seriously SO good!) and I'm cranking through some work. And I think Imo's might just bring me a small pizza and soda in a couple of hours. Good stuff.
Because I'm in such a good mood I thought I'd share some random working shots Kim's taken of me recently. Just the stuff that never gets blogged.
OH and I will be posting something tomorrow that might help you organize your personal photos… at least it helps me!
AND I think I'll be having a HUGE Black Friday sale! Get ready you guys! A totally new endeavor never done here at Fresh Art AND an oldie buy goodie will be brought back… that just might rhyme with Dove Flight! HA! That will be posted at midnight on Thursday! Can you guess what the two announcements will be?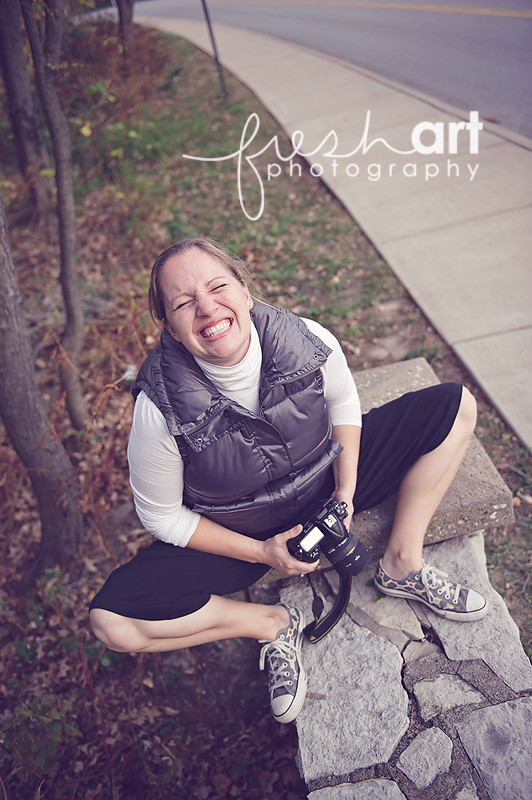 HA! I'm SO starting with this shot b/c it's SO me. We are constantly testing the light for each other and I always make the stupidest face. BUT the birthing pose? That's how I sit. ALL. THE. TIME. It drives Chris crazy!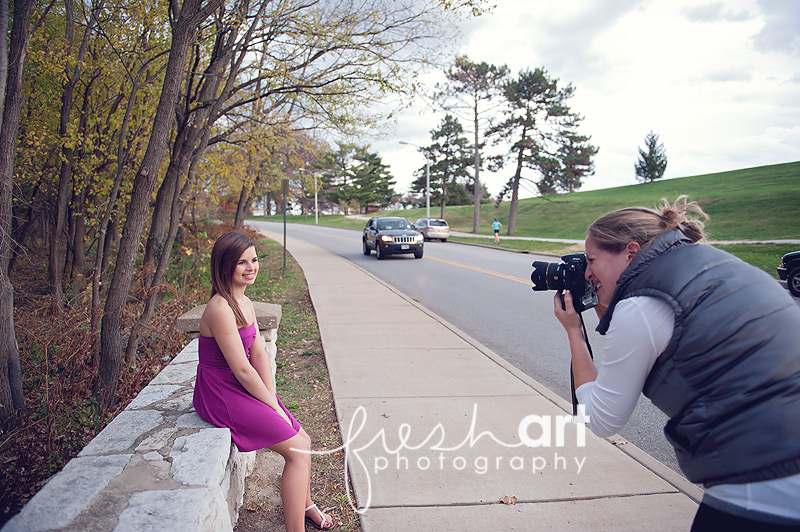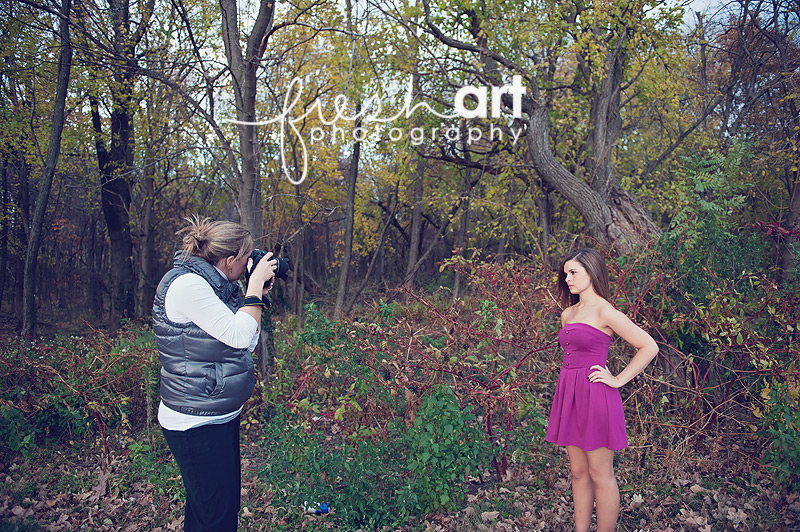 Here's what I was shooting (while I look totally pregnant! Yikes!):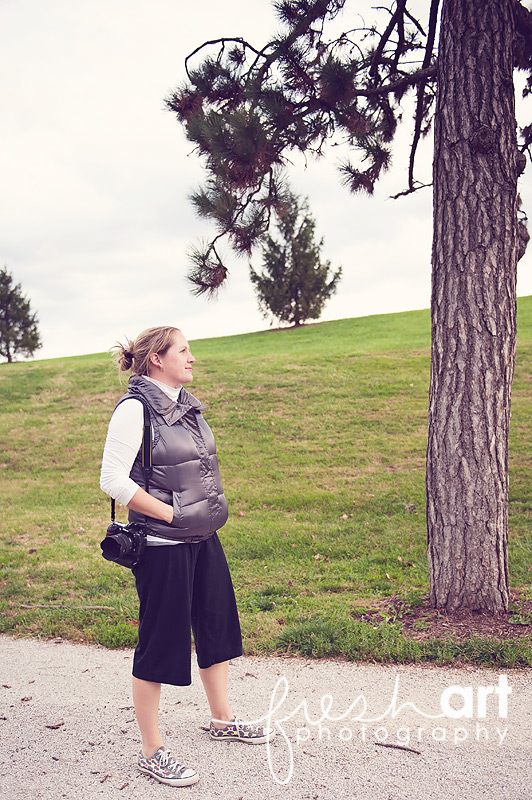 Testing the light… but pretending like I'm just casually looking off into the distance. Nice huh? And YES. I wear sweats to sessions. So sue me. I love being comfy!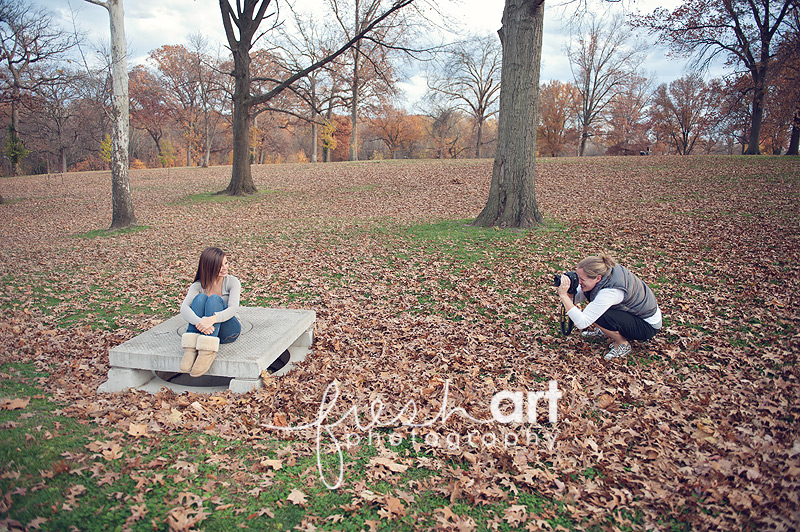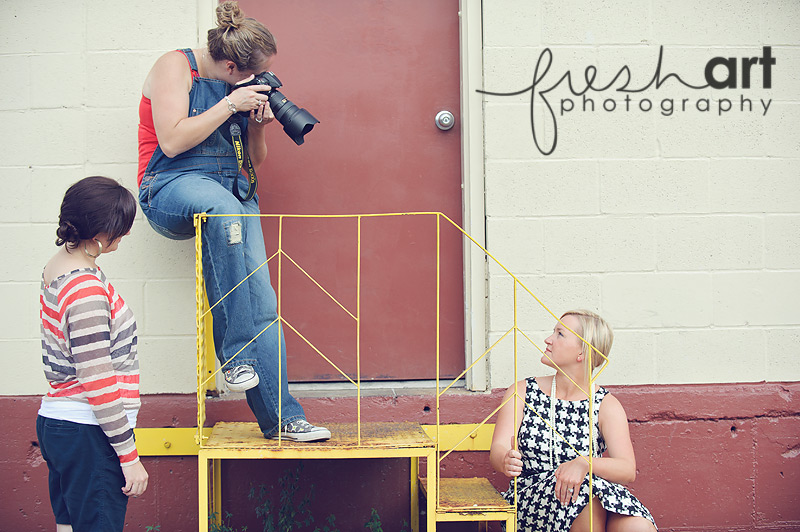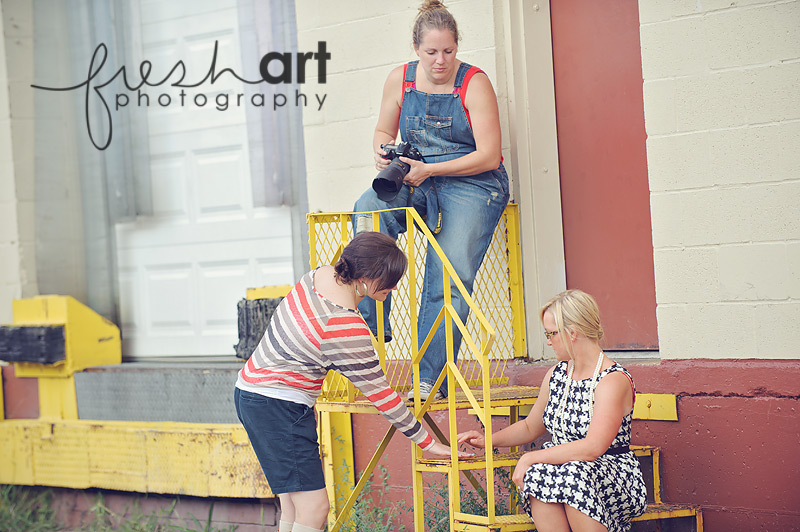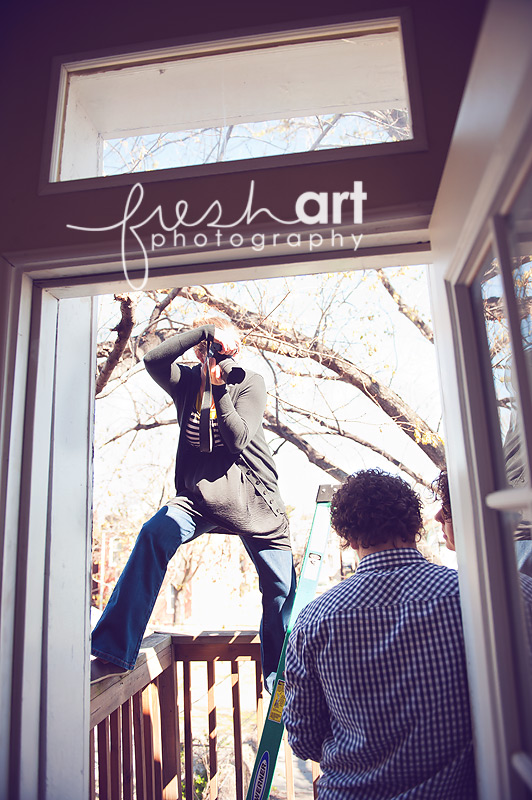 This one cracks me up because it nearly gave Kim a heart attack! This is their second story balcony (that was kind of rickety) and I just climbed right up. I blame my dad who let us climb tall ladders as little kids. And trees. I was an awesome tree climber. No fear of heights and very trusting of my balance! This was the Sanders maternity session and here is Levi at six months!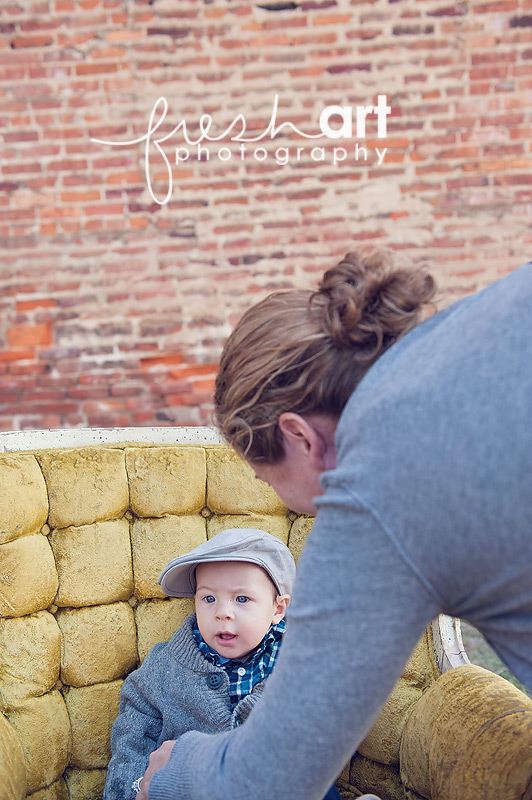 One of our favorite little dudes!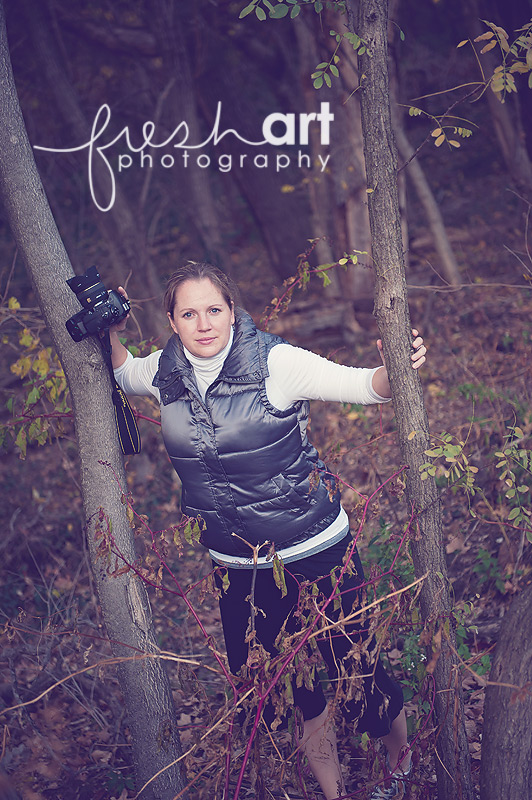 Oh yeah baby! Testing that light again AND seeing if a pose will work. I'm hot no?
We totally have more sneak peeks coming, a couple wedding posts from the best wedding ever, my Black Friday deals and tips on organizing! Whew! It's a short+busy week!