This week I booked two more in-home lifestyle newborn sessions right as I was working on editing this one! I mentioned on FB that I wonder if the trend is changing from studio to lifestyle? I will be honest and say that lifestyle can be scary sometimes as the photographer. You never know what kind of home you are stepping into! Is it really dark with no natural light, is it messy or is it perfection? It's tricky! Or at least it can feel harder to me! Studio is hard in some ways (NOT when you have Kim posing babies so perfectly though!) but mostly we know what the light will be, we can control the heat/sound/background/etc. It takes the guess work out of it all! Lately though I have absolutely fallen in love with the more natural look of lifestyle newborn photography and I adore the images I got with Heather and John with their little Henry! He was the sweetest little thing and their home was beautiful!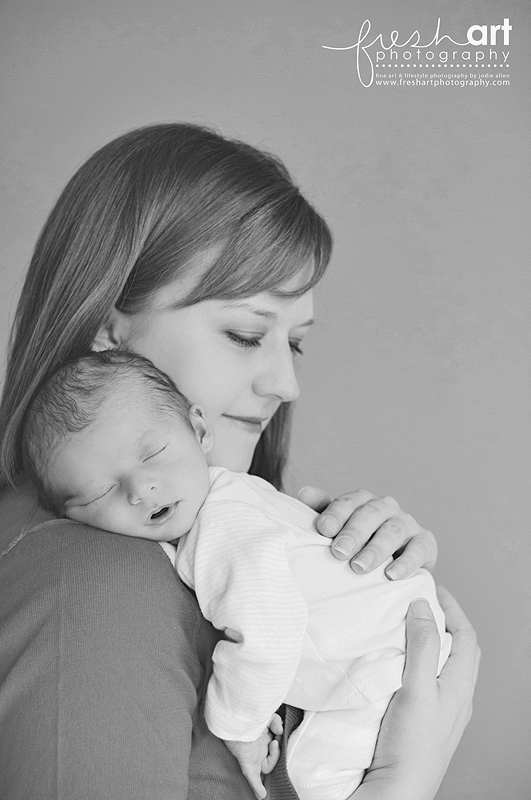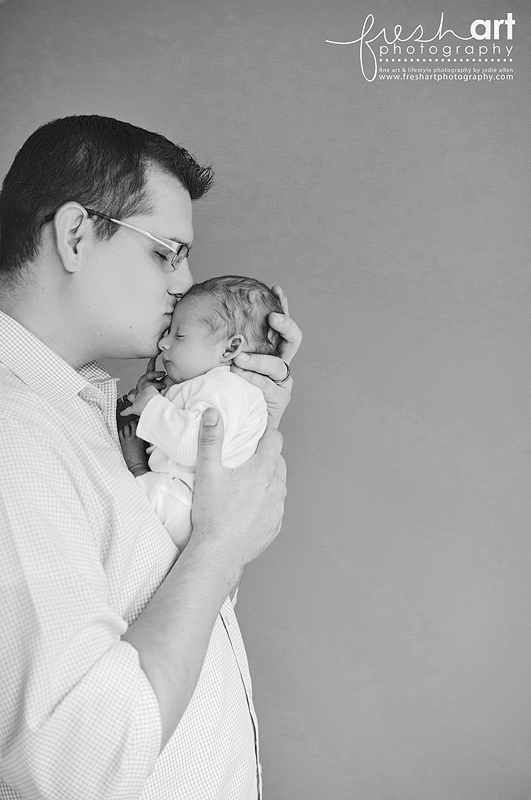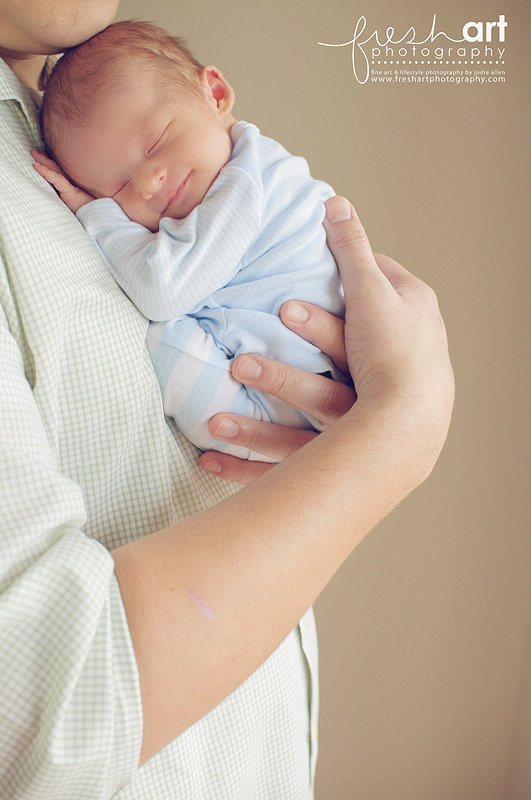 Look at that little grin! I love it!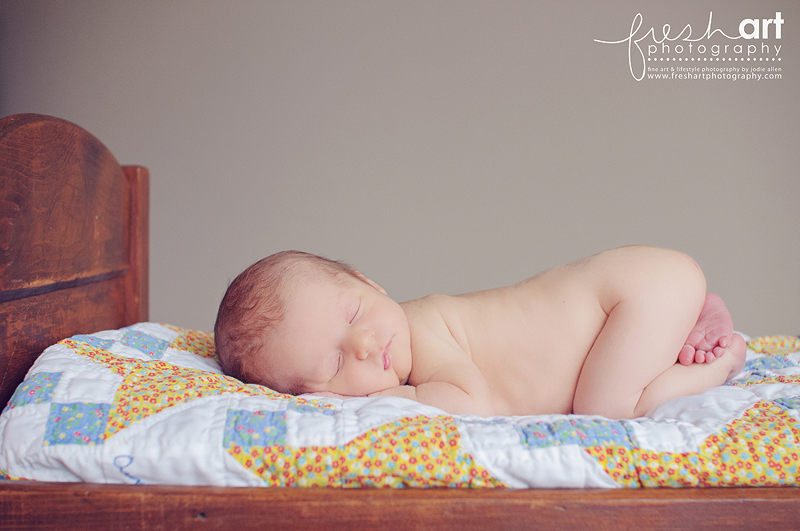 This little bed and quilt has been in John's family for a long time so we utilized it for his photo shoot! I hope this makes a grandma really happy!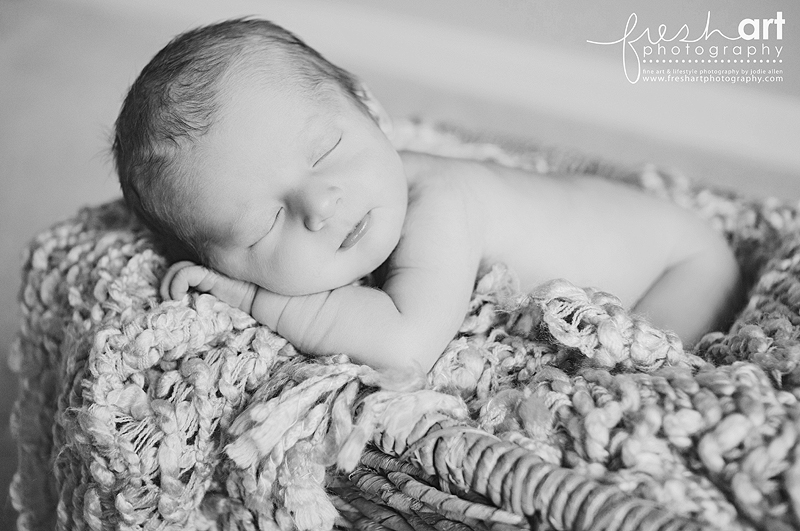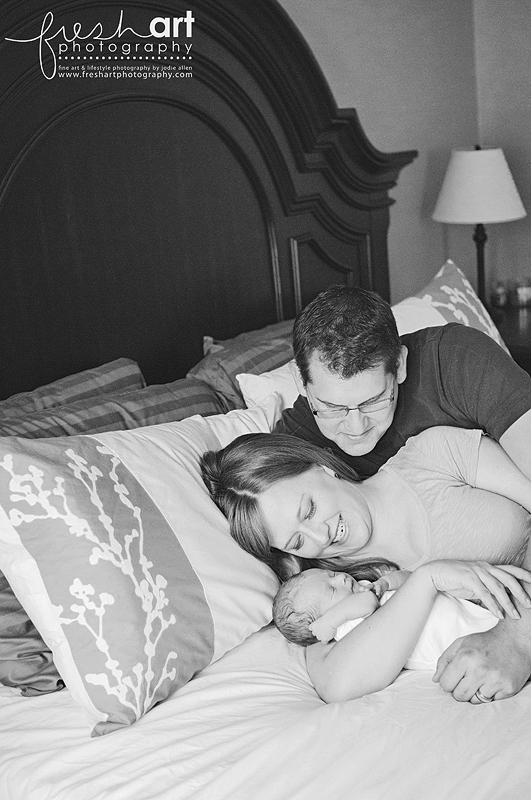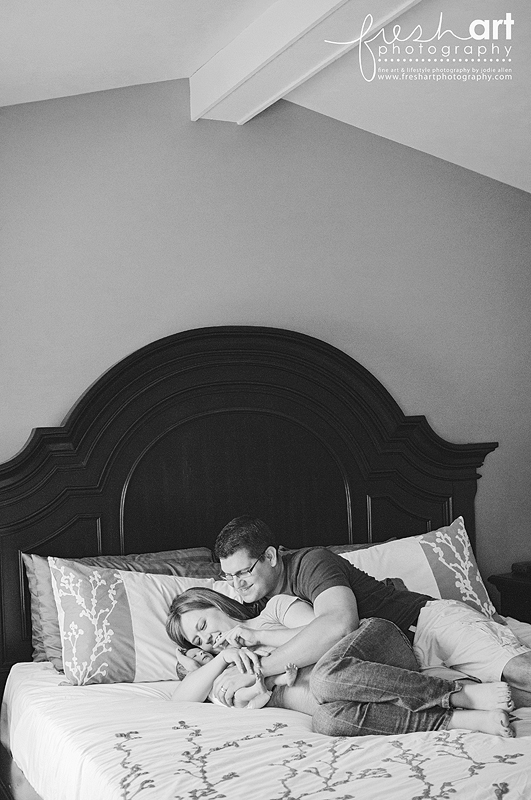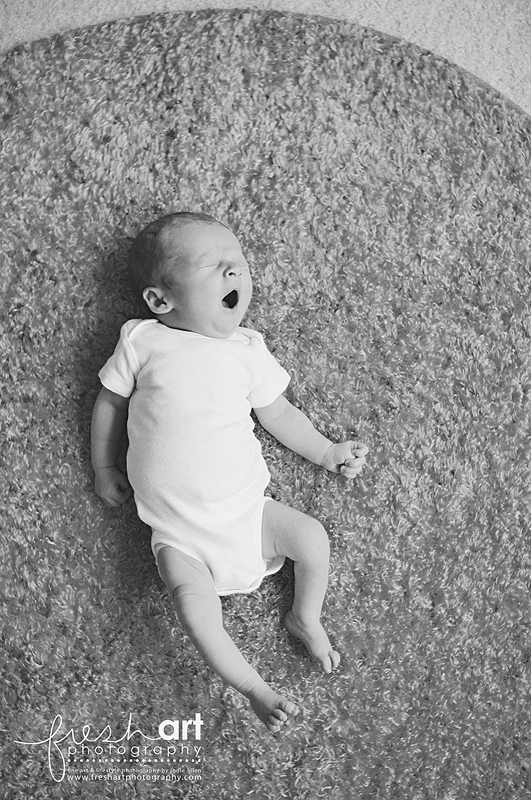 Tiny baby yawns!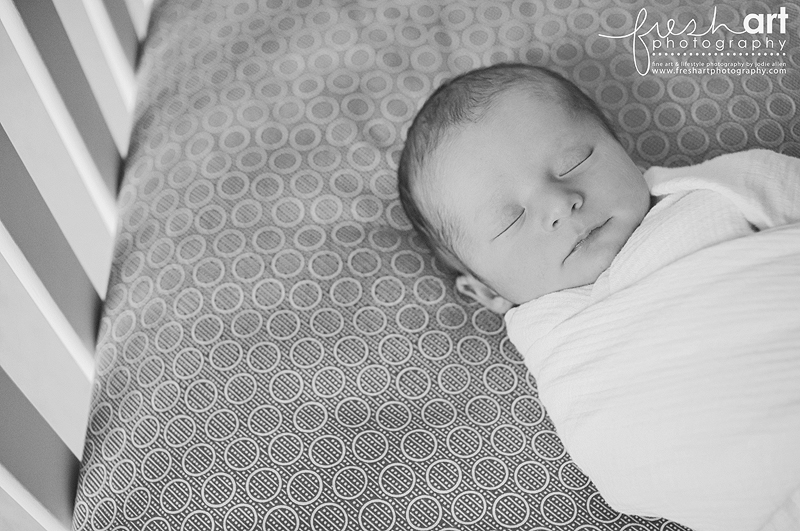 Welcome to the world Henry!