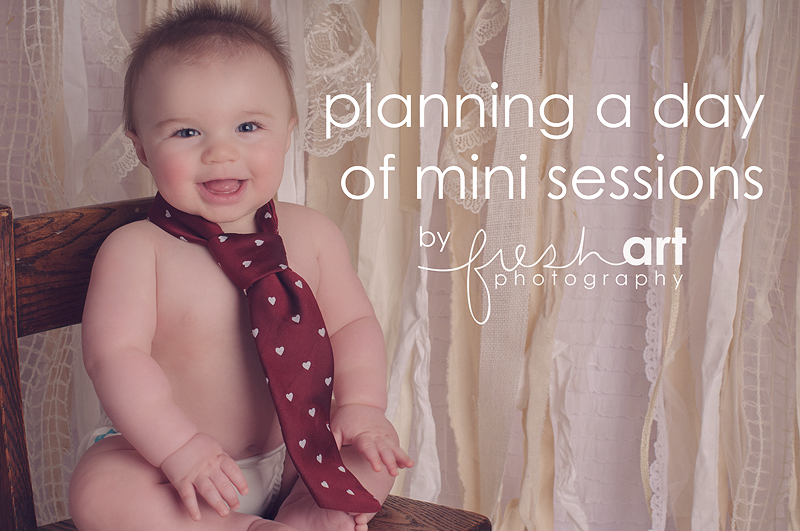 Oh how I wish I had taken actual behind the scenes photos! But I didn't. Sorry. I wasn't planning on writing anything about the planning side of things so I didn't plan ahead for photos.
Even so, I thought I would talk through how I handle and plan my mini sessions days just in case this helps someone else! I always feel like the only people who read my blog are 1. my mom 2. my clients when they're waiting for a sneak peek and 3. some random blogger friends and I always forget that there might be photographers reading this who are new to their journey. I'm going to try to be better about talking more about the back side of this business because my gift is not teaching so I doubt I will ever hold a workshop or create a guide or any kind, but if there is anyone I can help along the way I'd love to!
SO here we go! MINI SESSIONS!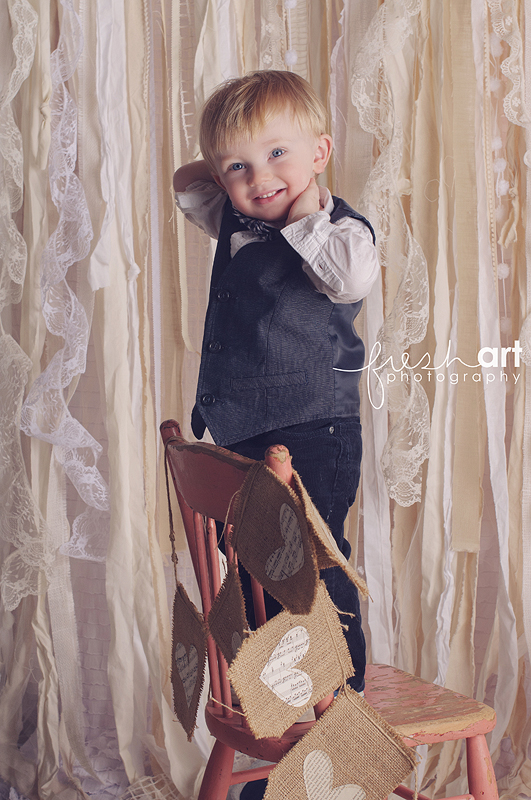 I start with the calendar. I'm sure this is obvious but I'm going to be as detailed as possible! I look ahead and figure out when Valentine's Day is, how long I will need to get editing done, if there are products to get ordered how long that will take, add in packaging, etc… I work backwards from the holiday to figure out when I need to have them. My normal timeline is that galleries go up on the Thursday three weeks after your session and come down the following Monday. If I waited that long for these though it would be cutting it too close so this is the one exception to my rule and I try to knock them out super fast.
What SUCKS about Valentine's Day is that it's such a fun holiday to photograph kids but it comes SO close to Christmas that everyone is recovering from the holidays so they're not looking to spend hundreds of dollars on fun (and in my opinion, not necessary) photos and it's cold so no one has photos on their mind. It just kind of hits at the wrong time of year. And yet, I do them every year because I love them. And let's be honest. If other people are a little cash poor after Christmas, we are too, and a little boost in January is good for the business and my bank account. When you live in a place that gets cold in winter I'm guessing January is a pretty slow time of year for you too. All that to say, these can be kind of hard for me to book solid. This year I wanted to book at least 5 but I had the entire day set aside so I decided to give back a bit and let everyone bring a friend. It was a great way for me to do something nice for my clients, I had the set-up already, I had the day open and shooting a few extra kids isn't hard. I ended up having 14 sessions but two canceled last minute do to illness and family issues so I shot 12 families. It would have been AWESOME if all 12 were paid clients but I was happy with the bookings for these.
After I chose the date or dates, I need to double check that I have someone there to help me. It is impossible, I think, to do mini sessions alone. Kim and I used to do them together but now I have my assistant help. I book my sessions back to back in 20 minute intervals knowing that I probably only need 10-15 minutes but sometimes might need more like 25-30 minutes. I ask that my clients come about 15 minutes early so while I'm shooting and working with one client, Amy can welcome and get the next client ready. It's also great because when I do get done faster than expected I get going on the next session early which ends up making the ones that take longer ok… I rarely get behind.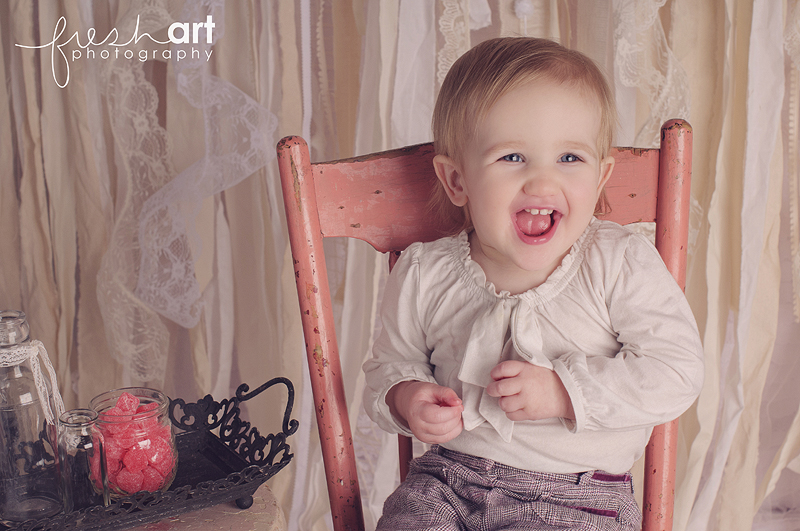 One of the hardest parts of all day mini sessions for me is the constant flow of people. I am outgoing and a people person, I genuinely love people, but I'm also an introvert. Being an introvert means that an entire day of constantly being "on" is hard and I always come away exhausted. Getting toddlers to stay put in a small area AND smile in my general direction takes a LOT of energy and when I get home I'm usually pretty spent. I was in bed asleep by 9am last Saturday which is unheard of for me! I only say this because if you are at all shy or struggle with the chaos of tons of people around this might not be the best thing for you to do… maybe you need to book less or spread them out a bit more so you have tiny breaks. Knowing yourself, how you work best and what will allow you to do your best job is important. For me, I know I can suck it up and get through the day when they're back to back. Too many breaks and it makes me want to quit. I need that constant flow so my adrenaline never slows down until I collapse at the end!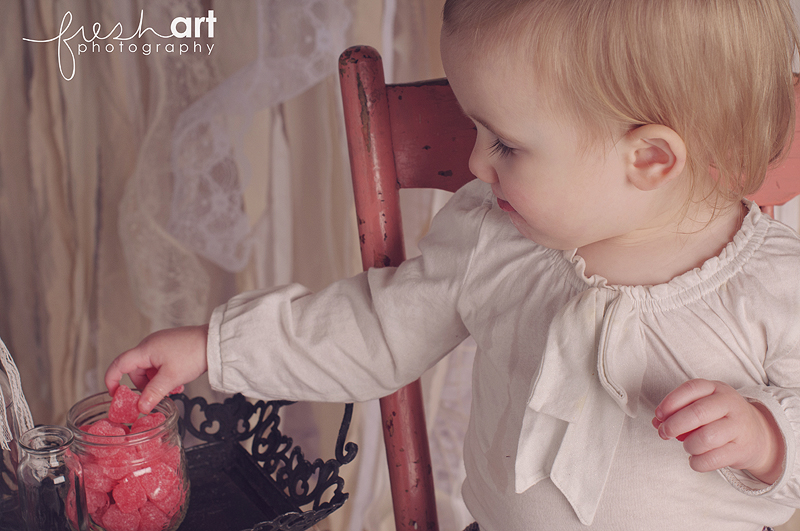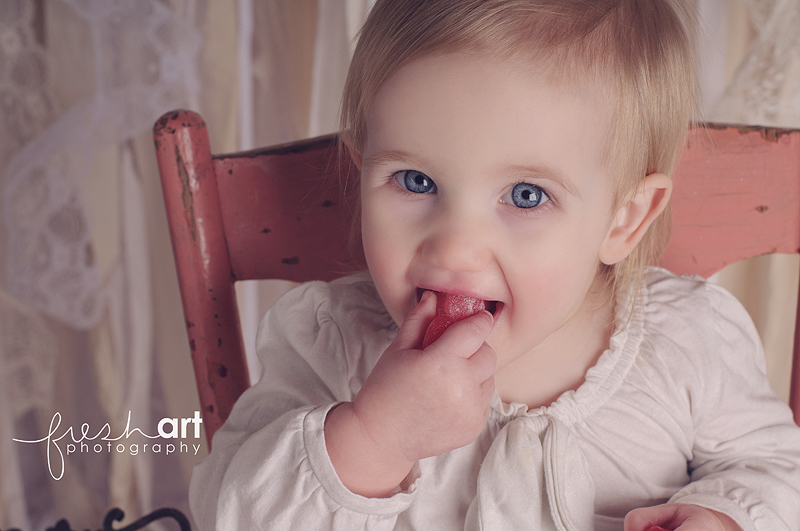 Obviously the next big piece is the planning. I usually make a little ad and post it to FB, the blog and do an email blast. I use Mad Mimi for my emails and am loving it. I just added this this year and am kicking myself for putting it off for so long! Asking friends/family/clients to share the ad on their own FB page or asking them to forward the email to their friends is a great way to get the word out. I will admit that marketing myself is one of my biggest downfalls and something I'm hoping to work on this year. Getting the word out can be really hard sometimes! If you have any ideas to share I'd love to hear them!
Before emails start rolling in I try to have a response ready to go so I'm not typing the same thing over and over. I have initial responses ready for all inquiries that come in and all I do is type them out in an email, title the subject line of the email by what kind of email it is like, "newborn inquiry" or "vday mini session inquiry" and save it to my email drafts folder. Someone else might have a much better system for this but that's working for me. When I get an inquiry then I take that already written response, personalize it to the family and send it out with the ad attached. Attaching the jpg just saves me having to explain cost and everything again since it's usually in the ad.
Emails, right now, are my downfall. Sometimes I spend 3+ hours a day just answering emails. I'm slowly passing more and more of that kind of stuff off to Amy so I can have more time for other things. I'm guessing everyone has a constantly full in-box too!
Anyway, sometimes I go back and forth with a client lots and lots of times but I want them to know that I really care about them, their kids and that they're willing to spend their hard earned money with me. The back and forth usually is about choosing a time slot, what to wear, etc. I never want someone to feel rushed or pressured by me so I don't mind all the emails! Once they pick their time I enter it into Google Calendar. I use Google Calendar to run my business and would die without it! I won't go into it all here but if you're interested I can write another post all about how I use the calendar… just let me know in the comments or something!
I keep the list of time slots on the calendar like this:
9-9:20am:
9:20-9:40am:
9:40-10am: Jodie Allen (three kids ages 4.5, 6 and 7)
It lets me and Amy both know how many slots are filled and gives us an idea of what to expect with each session. If I'm paying attention, I try NOT to schedule babies right next to each other to give us a little break!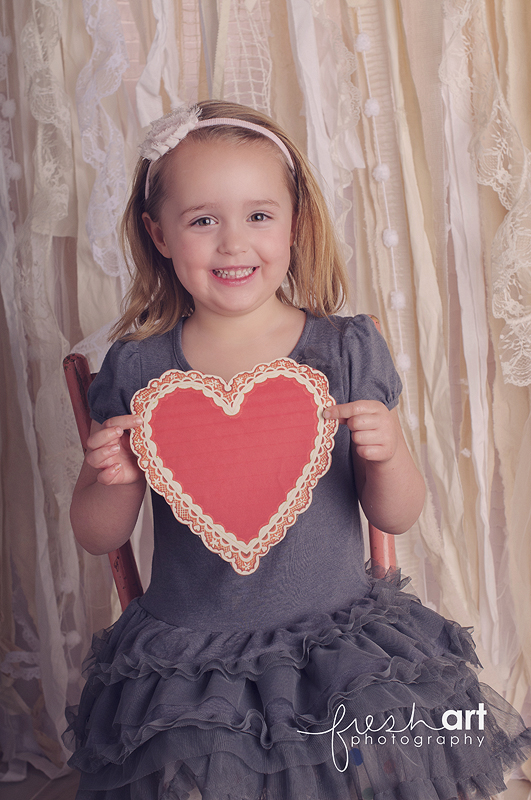 During this time I've also started planning the backdrop. I have a few issues with backdrops! HA! I really do though! I'm not a big fan of paper so I try my best to stay away from it. I also really truly hate the photographer backdrops they sell that so many people use. They just aren't for me. It feels fake, which is stupid b/c it's a BACKDROP, but it just feels faker then making something I guess. My requirements for a backdrop (usually) are that it's as unique as possible. If I've seen it I won't shoot it. Period. I am not going to straight out copy someone's idea. I might take their idea and use it for inspiration though and make it my own. I usually like lots of layers. I like softness. I like vintage (if you've been to my home you know this is true, Chris jokes that you need a tetanus shot to come here!). I usually like a fairly neutral backdrop so the kids standout too.
This year I had a few ideas but decided to barter with an amazing artist, Janel, and trade her a session for a backdrop. And she did an awesome job! She took her collection of antique postcards and put them on a board for me to use. There were two big issues with it though that were totally my fault. First, it was way too small. I told her that 4'x4′ would be ok and it's totally NOT ok. Then, I have an issue with a solid backdrop because there is a crack where it meets the floor and I am not a fan of using baseboard to make it look like a fake wall. I don't want to look like I'm faking a wall, I want it to look like a studio backdrop I guess. I'm not even sure what that means but "fake" drives me crazy. SO the night before the sessions, at 8pm, I hauled my kids to Hobby Lobby for plan B! I knew we had some torn white/cream fabric already on the backdrop stand from the Christmas Mini sessions so I bought a bunch of lace, ribbon, some cream burlap and some linen which we just tied on to the backdrop for more layers on top of what we already had. I really think it turned out beautiful! Oh and I've already been able to use Janel's smaller backdrop for something else which I'll share soon! So it's certainly NOT going to waste!
This year I am also working with Mary from Finch Vintage Rentals who brought over some props for me to use in exchange for the images! LOVE HER! And her stash of stuff! I think bartering and trading is so great for our industry and the cross-promotion is great too. Like when I tell you to go check out Mary's site HERE! HA! I like to have a small pile of props that I know I can pull from just to make each session a tiny bit different. This time I had two chairs and a little stool, a suitcase, two bird cages, a little tray, some jars of candy, etc. They were literally in a pile next to me and when I saw the ages of the kids or what they were wearing I would toss in what I thought would work best. They are all VERY similar in look but at least it's not all exactly the same.
Once I figure out the set-up (usually there isn't a last minute craft store trip!) I pull some clothing ideas. This year I thought the kids would look best if they were all in neutral/soft colors to play on the vintage love letter theme we originally had planned. About a week or so from the session I send one last email to everyone that has signed up. The email includes the address to the studio, details of how we run the day (asking them to come early, etc.), we encourage them to have a bribe with them if they think they'll need it (bribing a kid with something NOT physically there NEVER works… like… "if you sit still and smile we will go get a toy after this!" isn't as good as, "LOOK! Here is your new toy if you can just sit for one minute!"), I mention that I do have candy there that day as little treats for the kids, I list out the times everyone booked so I'm sure I have it right and then I link to the clothing ideas I've pulled. I don't expect everyone to go buy new clothes but seeing what I mean by "soft vintage colors" can help them figure out what to pull from a closet too.
As for me, I try to go to bed early the night before because it's always a long day, I bring a big cup of iced tea to drink and I take an Excedrin in the morning with an extra one in my pocket to keep a headache at bay! A few years ago we did a day of minis for a family and shot 25+ families in one day… the headache I had that day was so intense I've never forgotten it so now I go prepared! HA! We also always leave ourselves a good 2 hour break for lunch so we can go sit somewhere and relax. That time frame also allows us enough time even if we're running late. And we almost always eat at Chipotle because it's semi-healthy but super filling because I'm always starving by then!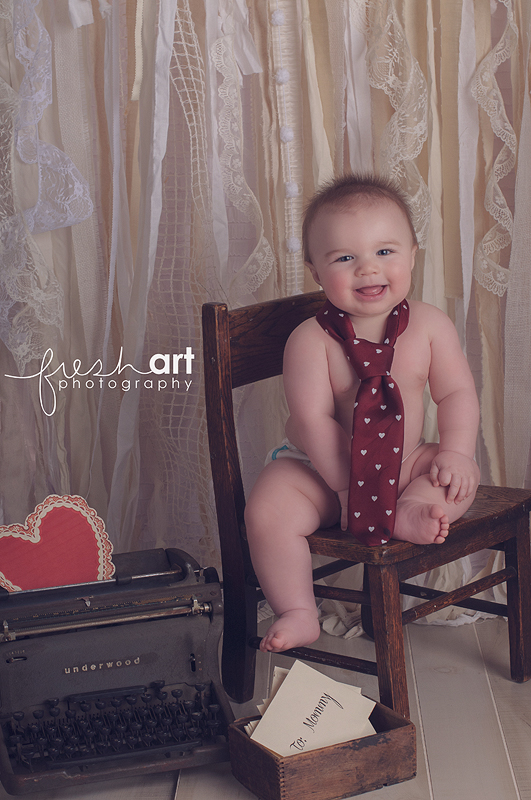 I guess the only thing I didn't mention is what I do post-session. Most of this is probably so simple everyone has skimmed and stopped reading by now but just in case this is helping at all I'll finish!
After the session I try to upload the images to LR right away. I get shots off my cards as soon as possible because I just don't trust those little suckers! LR automatically backs up to my Dropbox (my entire business is backed up with Dropbox Teams and I love it) so my RAW files I know are safe in case of a crash. I use Lightroom (LR) to do my culling and that's the other thing I try to do right away. I zip through each family pretty quick flagging the ones I like and not paying attention to how many I've grabbed. With mini sessions I promise 5 images but I usually give 6-10. I try to run my business by under promising and over delivering whenever I can. Anyway, so I flag all the ones I like which might be more like 15 per family then I delete all the rest. I don't save RAW files I know I'm not going to use.
By that point I usually need a bit of a break so I probably step away or in this case I went to bed early. But as soon as I can, I get back and do my editing in LR. I do basic edits in LR, export them as JPGs to a folder in Dropbox and then I'm ready for the final edits in PS (Photoshop).
Again, no one probably cares about this but I will share this part anyway…. when I export into DB (dropbox) I keep my files in one of four folders.
1. Edit for blog
2. Finish Gallery
3. Ready for ordering
4. Ready to Burn Disc (really I use flash drives but I still call them discs)
Those four folders are in a main folder called "Editing".
Wouldn't it be nice if I knew how to do a screen shot? HA! Now you know why I don't teach anything!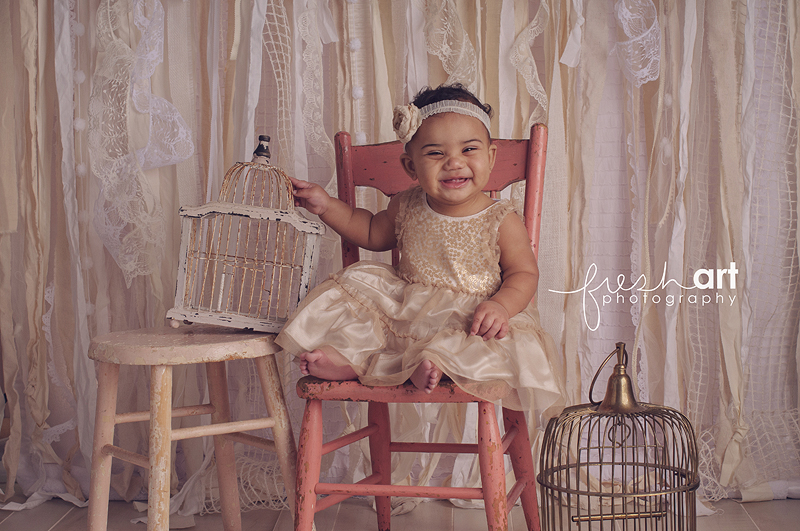 ANYWAY (is this the world's longest explanation about a freaking 15 minute session ever?)… that is my work flow and it keeps me sane. I title my client folders by date so it would look like this, "1.23.13 Allen Family 25". The date goes first, then the client name and then the number of images I need to edit. A mini session would look like, "1.23.13 Allen Vday Mini 5" or a newborn would be, "1.23.13 Allen newborn 25". Not sure if that makes sense or not but it just reminds me how many shots I HAVE to have (again, I aim to have a few more than promised). Once the session is finished and is out of those four folders it goes into my archives which I organize by session type (newborns, family, kids, etc.) but I leave their folder titled like it was at first, by date.
That is hard to explain but it's really working for me (along with my calendar and my tasks calendar!).
I do my mini sessions so they come with the disc included. That saves me the time of resizing the images and uploading galleries. HOWEVER, this time I am doing galleries because I have some fun V-day products to offer! This will be my first time so wish me luck getting them all up in time! My deadline I gave myself is to have them all uploaded by tomorrow! I'm close to being done though so that's good! Amy comes every Tuesday to package/deliver/ship so whether there are orders or not (no order is required for these sessions so I MIGHT be wasting my time but that's ok!), all flash drives will be packaged and ready to go next week!
I like a fast turn around time if possible for mini sessions! Especially when the holiday they are designed for is coming up quick!
MAN, my fingers hurt from typing! I hope this helps anyone considering a mini day that hasn't held one before! Please let me know if you have any questions and I will either email you right back or answer them in the comment section! I am an open book as much as I can be so ask away!
A BIG thanks, again, to Amy, Janel and Mary for helping me pull these off! AND we got to see KIM for a minute when she joined us for lunch! SO fun to have her there for a little bit!