Yesterday we did a first year session at my in-laws house! Totally out of the ordinary but I had to do Parker's meds so rather than bring her with me, we did it there so Terri/GoGo could keep the kids inside while we worked outside! And actually, it worked out great! Aside from it being chilly it was a perfect session!
What helped make it go so smoothly was that little Jack and Finn were PERFECT! No fussing, no crying and LOTS of smiles! They were so cute and even though I told Maureen to bring lots of bribes, all we had to do was fake sneeze and these two were cracking up! Priceless!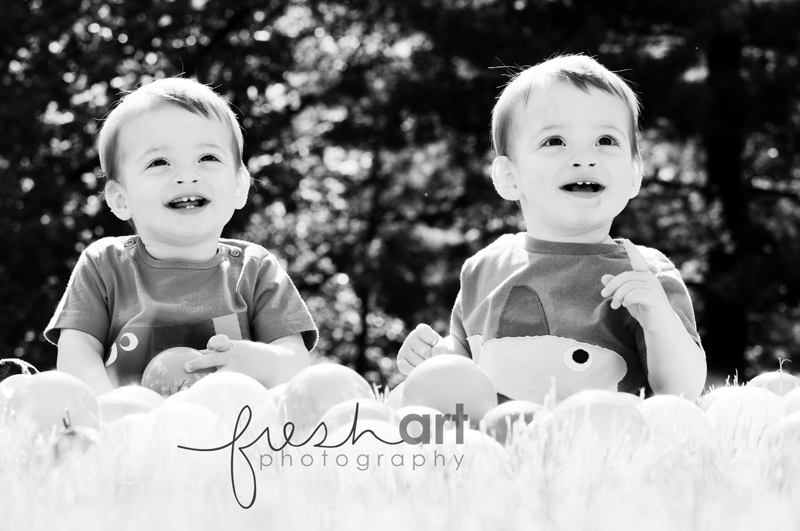 Jack and Finn have been in front of our lenses since birth and it's been awesome to watch them grow this year! They are so cute and funny!
And we love Maureen and Andy too!
We tried to get a little more creative with the "smash the cake" portion of the session and I LOVE how this tree turned out!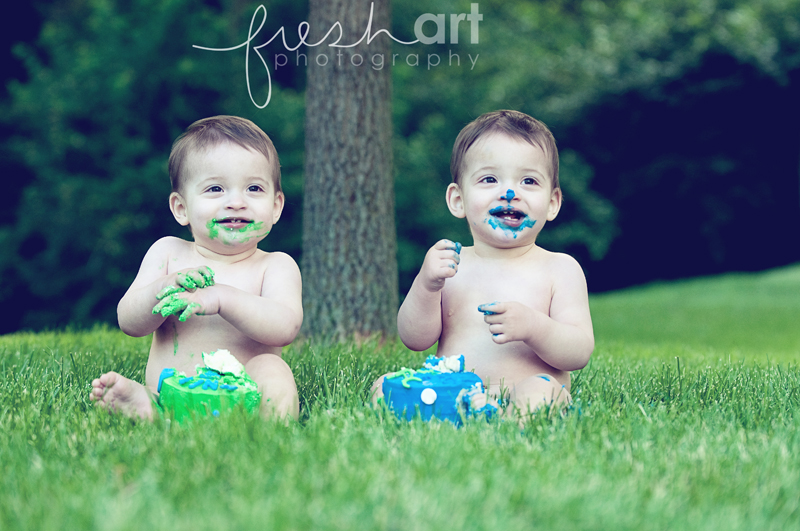 Thanks Maureen and Andy for being flexible and coming to US this time! We had a blast and hope you love seeing these on Mother's Day!
Tomorrow we'll have a sweet sneak peek of the newborn we photographed today and a big announcement for changes coming soon to Fresh Art!