Today Kim and I got to meet Jackson, his mom Melinda and his Grandma Diane in the studio. We've had a bunch of older babies lately which is not the norm for us and what we're finding with non-newborns is that they are a bit harder to coax! HA! Really, it's more a matter of getting them to stay put like our sweet Colin who just wanted to MOVE!
So going into today I warned Melinda that one year old babies are not always the easiest and to come prepared for him to a. not stay put or b. not want to smile… but Jackson had other plans for us! He never stopped smiling! AND he stayed put! It literally felt like a miracle or something! AND Melinda took our "bring the closet" to heart and had SO many incredibly cute outfits and props for him! It was like playing dress-ups!
We really had a great session and had a blast getting to know this family! Melinda and Diane… I hope you love your sneak peek!
Melinda said she wanted to get his new scowl captured but he smiled so much we didn't think we'd get it… until the very end and then BAM! Super scowl! So stinkin' cute!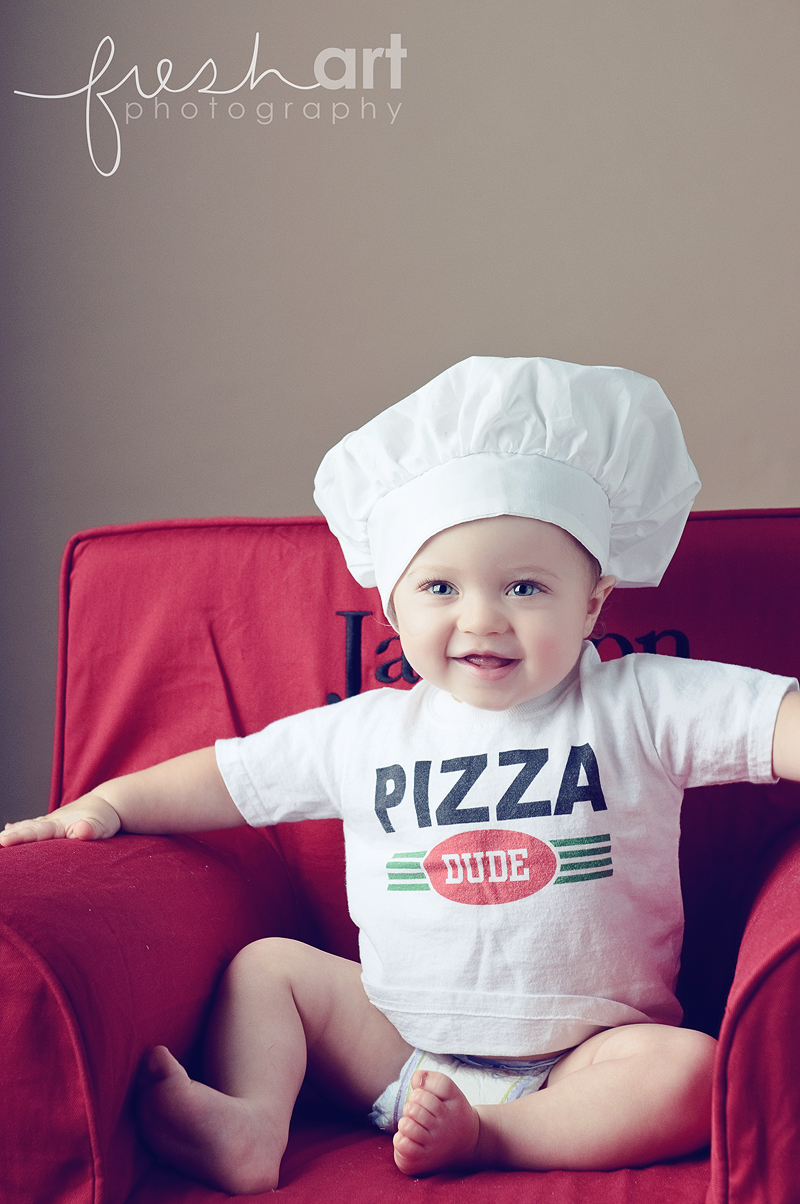 This was his birthday party outfit and we put it on at the end when he was really done with us and our camera but luckily we were able to get a few more cute ones!
Thanks again you guys! SO many more cute ones in your gallery!