I love that people paid it forward this week but my favorite idea came just in the nick of time tonight! JACKIE!
Her son left games at St. Louis Children's Hospital for other kids after his most recent hospital stay. Parker was only in the hospital for 10 days last spring and was only feeling good enough to go to the play room the last two days or so but I can tell you from the LACK of good toys… hospital donations are awesome! It's on our list for our "giving back advent calendar" this year!
So Jackie… I will be forwarding your email to my sister so she can get in touch with you about your gift and I'll get you the iTunes gift card this week! Thanks for leaving the comment and give your sweet son a hug for me!
And just in case you didn't see my new album on FB or read my Jodified blog… I thought I'd share the latest from our sneaky little Elfkin!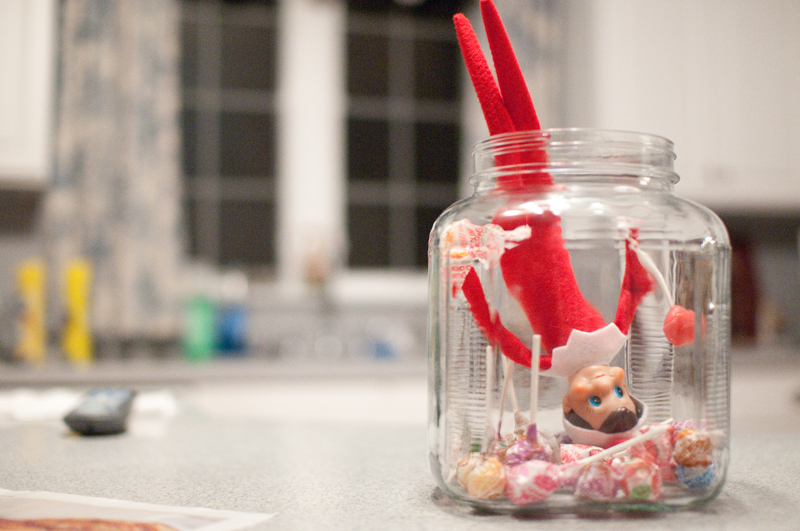 The kids thought this was HILARIOUS the morning they found him! But since we're changing our eating habits right now I had to follow this up with this…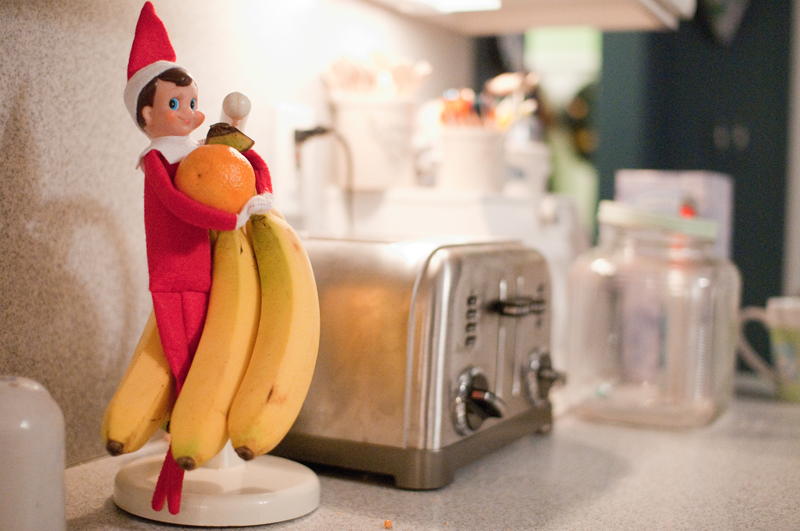 The best part? Bailey noticed! She said he must have needed a healthy snack after eating a sucker! HA! Love that my healthy choices lately are already rubbing off on the kids, especially Bails.
Here's to a week of giving back and paying it forward. To a week of buying gifts, ordering cards and baking cookies. A week of crafting with the kids, catching up on laundry and making healthy meals. Here's to a week of final 2010 sneak peeks! It's the busiest time of year! Let's enjoy it!