*** (March Fresh Favorites winner will be announced in the morning!)***
If you had told me even a week ago that we would have a new, four day old baby, outside on April 1st I would have said, "HAHAHA! APRIL FOOLS right?" But we did! Because St. Louis, being so very St. Louis, went from winter to July in about a week when temps hit almost 90 yesterday! Who has high 80's on April 1st? I guess we do.
So we totally embraced it and little Lucas couldn't have been happier with the warm breeze on his tush!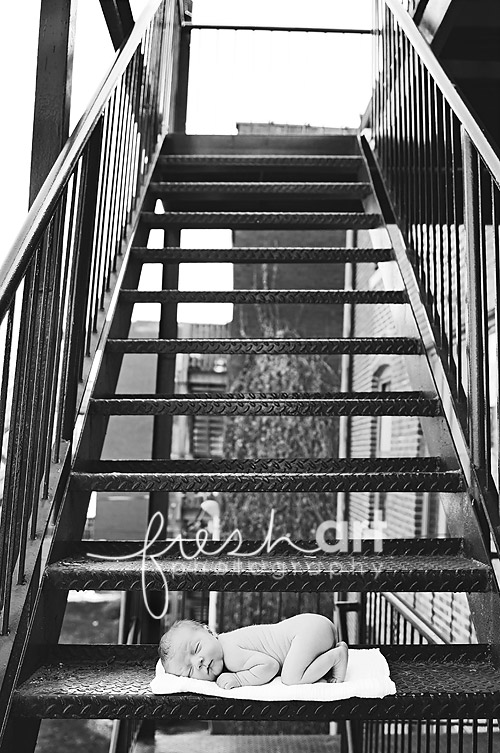 Jessica and Gabe live in the city and with the hot temps allowing us to go outside Kim and I were DYING over the endless possible places to stick that tiny baby! But when we walked to the back of their building and I saw the fire escape I about peed my pants I was so excited! And Kim, being awesome, took the shot that was in my head and made it an awesome reality! And Jess and Gabe were AWESOME about not freaking out when we took their 4 day old baby up three flights of stairs, laid him down and photographed him! HA! Thanks for being so cool you guys!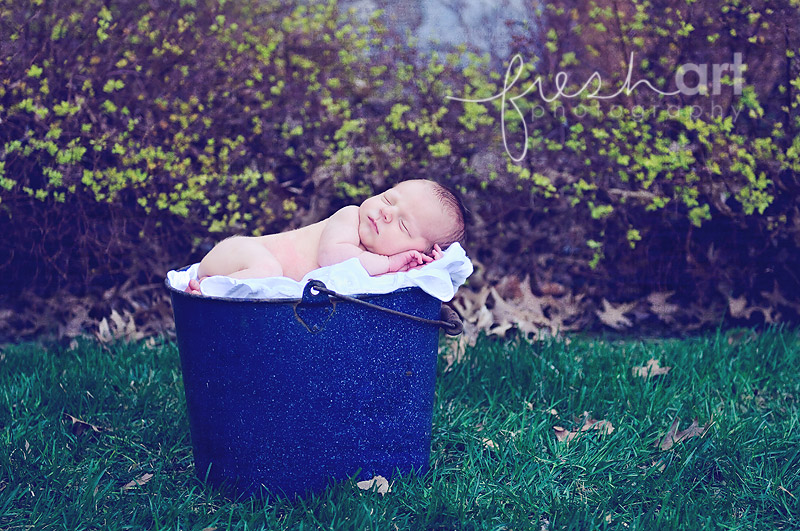 This kid seriously slept through the entire session… a true dream baby! And it was great b/c every time he even squirmed we just handed him to Jess who nursed for us on demand all afternoon… worked like a charm! A full baby truly is a happy baby!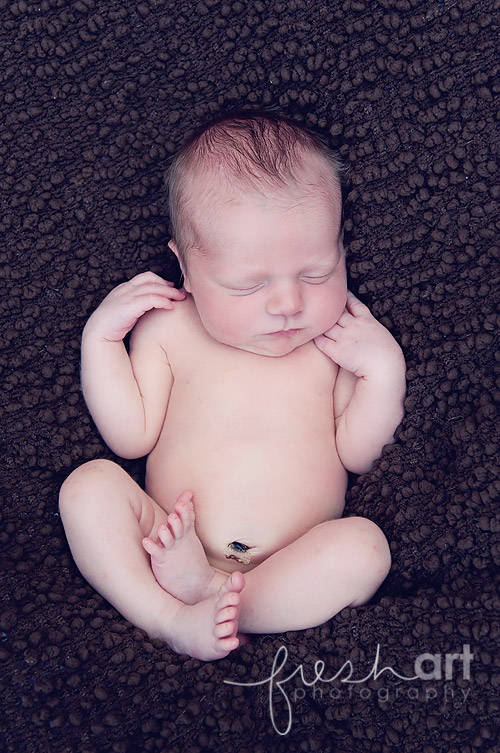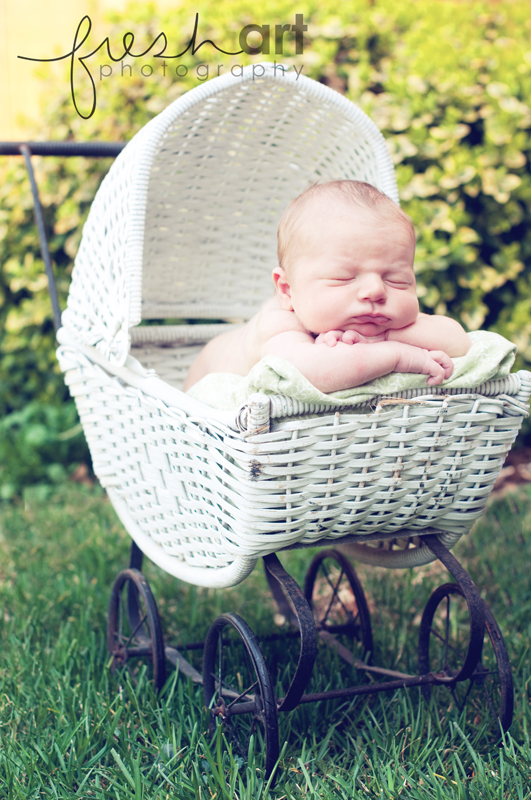 Thanks Jessica and Gabe and little Lucas for an awesome and WARM afternoon!