Another cute baby girl is growing up right before our eyes! We saw Mackenzie as a newborn and now she's one year old! A busy little bee of a one year old! And OH SO beautiful! Oh man. Her momma, Melinda, is SO amazing at choosing clothes for photo shoots! Her kids are always gorgeous! We really appreciate the time and money that parents spend to get their kids ready for a session… we KNOW how hard it can be! But look at this beautiful baby girl!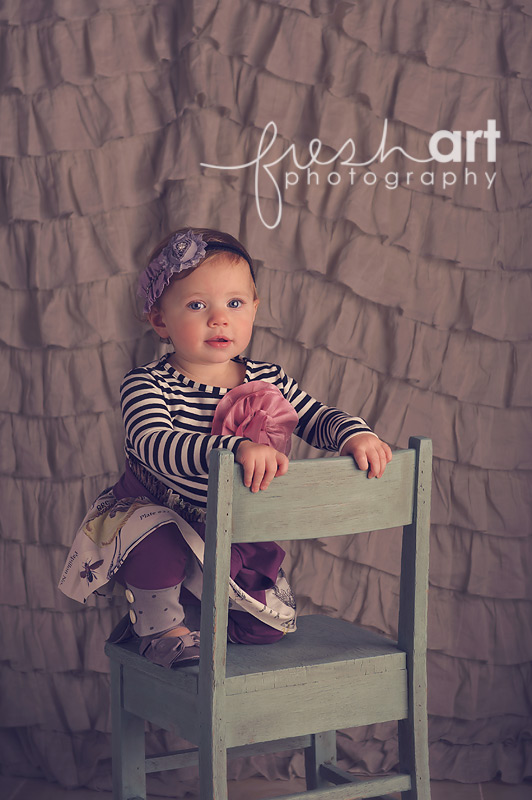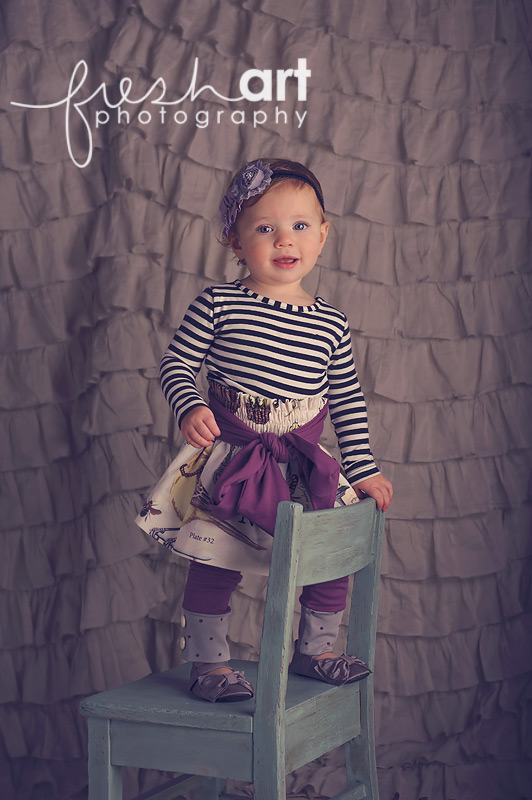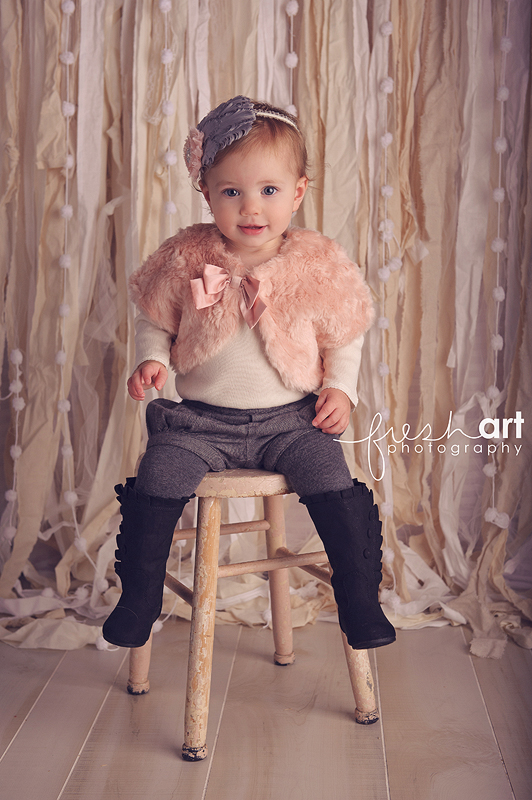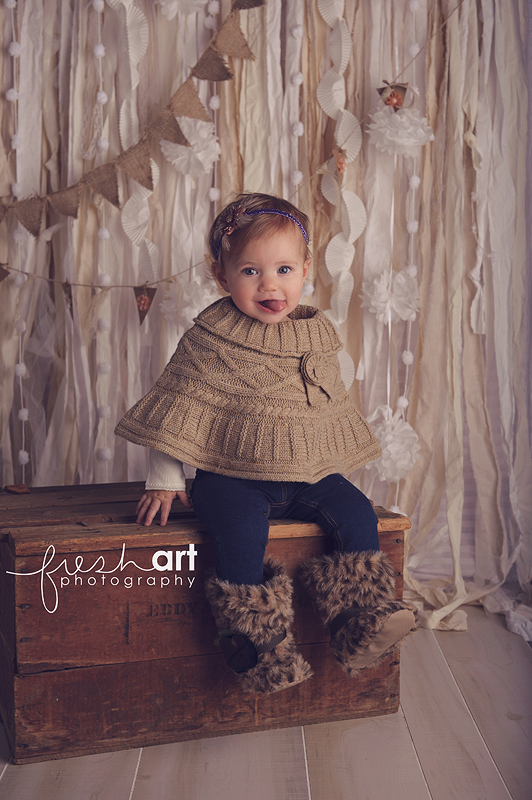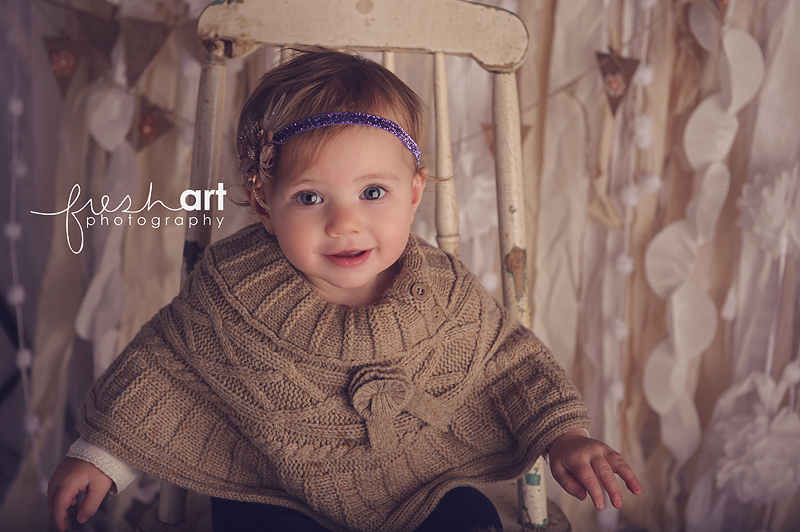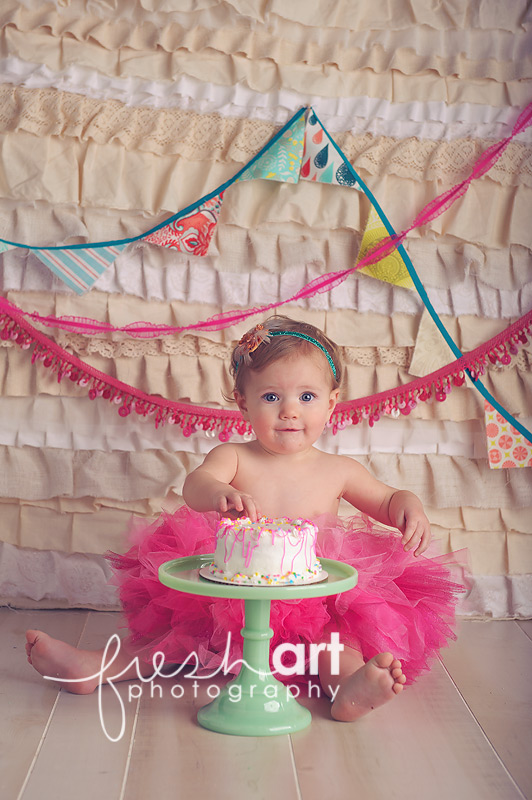 Cake stand, box and chairs from Finch Vintage Rentals!
Two sweet girls in a row! Don't you love that I am just slamming all the sneak peeks up at once? HA! Happy Sunday!