We will be blogging about these mini sessions for quite some time because 1. there were over 20 families we met and photographed yesterday and 2. we want to take our time and not do one big blog dump of all these awesome kids!
Just FYI… all shots in this post are SOOC (straight out of the camera) b/c we have enough photos to edit this week! HA! And most were taken by Missy as she walked around with my camera all day! Thanks Mis!
Highlights of the day:
1. The SPACE. A huge thanks to Jassen Johnson for allowing us to use the awesome building and THANK GOODNESS we had the foresight to move it indoors because St. Louis had one of the biggest March snow storms yesterday! We ended up with over 5 inches of snow! And lets just say that Kim and I dreamed ALL day of owning/renting a space like that for a studio! UGH! So hard to have studio-envy!
2. The PEOPLE. We had amazing volunteers to help us pull off photographing almost 50 kids in one day! Missy, Devona, Sara, Dana, Hannah worked SO hard to help us. I could go on and on they were so great and we literally couldn't have done it without them!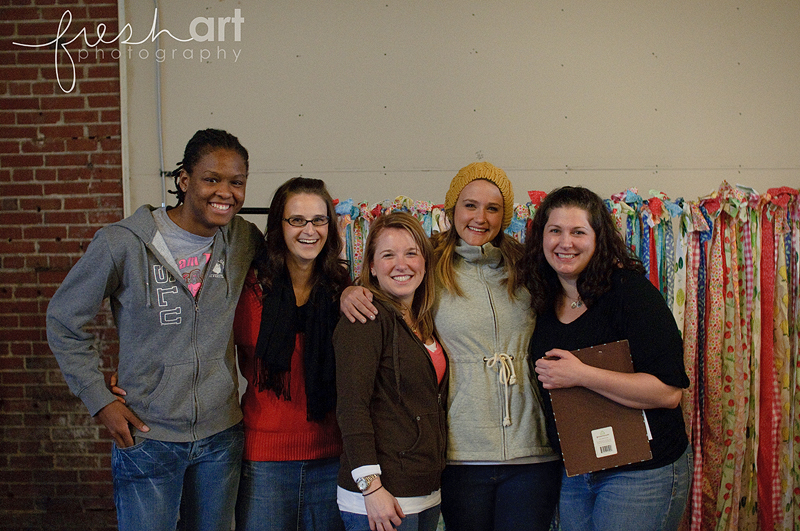 In order: Devona, Hannah, Sara, Dana and Missy
THANK YOU girls!
We also had lunch delivered by Nicole and Kelly! Thanks for bringing a delicious lunch during our quick break in the middle of the day! It was so nice to sit for a minute and eat something besides fast food! And whoever made the brownies is a genius! Thank you!
Thanks also to Kasey for the Starbucks run… for those that needed a coffee boost! And I personally need to thank Russ for running all over the city to find me a fountain Mnt. Dew in a styrofoam cup! He was so awesome!
AND the families. Who were patient and understanding and helpful! They made the day run so smoothly!
3. The SET. Kim, Katie and I worked SO hard on the backdrops for the shoot. We easily could have hung some paper and made it work. Or found some good fabric or bought some photo backdrops. But we really wanted to make these sessions unique so we brainstormed and got crafty!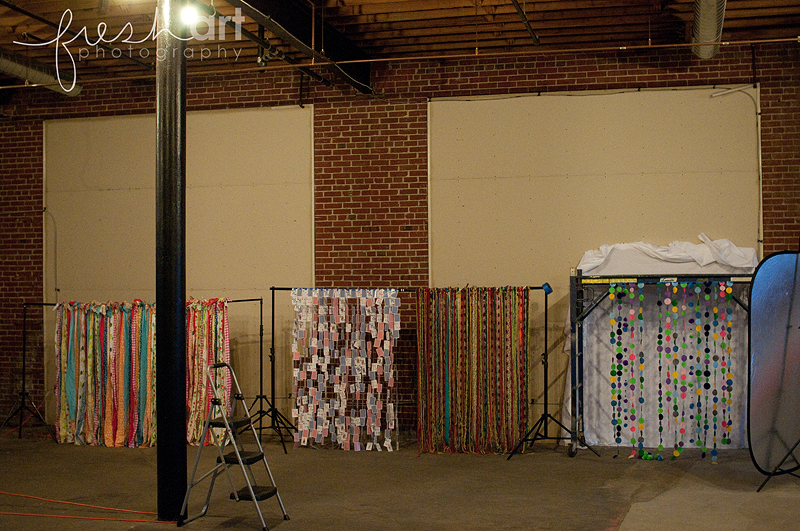 left to right.. the torn fabric we showed you last week that I made by picking out crazy fabrics, tearing them and tying them onto a backdrop stand, decks or cards sewn together made by Katie, ribbon+yarn just simply tied on by me and Kim and finally the felt dots and puff balls made by Katie. We own one backdrop which is all we need for our newborn work. Thank goodness Devona owned one too that we could borrow and then the scaffolding was in the building so we borrowed that too! We are experts at making do with what we have on hand! We lined them up like this so we could just move our light+reflector up and down the wall based on what the kids were wearing and what they matched. What you can't see is that we also used one brick wall for some shots and an antique door with the most amazing paper sculpture we snagged from Two Blue Doors (you'll see it in the sneak peeks!). If you have questions about how we set this all up please leave questions in the comments and we'll answer them all there!
4. The DONATIONS. We handed each of our families a fabulous gift bag full of fun products and great coupons. We will do an entire blog post soon to link to all of these awesome companies!
5. The MOHRS. People thanked us all day for what we were doing for the Mohr family but it truly was our pleasure. They are so fun to work with, collaborate with and well, help! We adore them. And we are so happy that a little work on our part will help bring their little man home! They are the best parents and this new baby is so blessed to be a part of their life!
So in no particular order here are some other behind the scenes shots! Remember… sooc! 🙂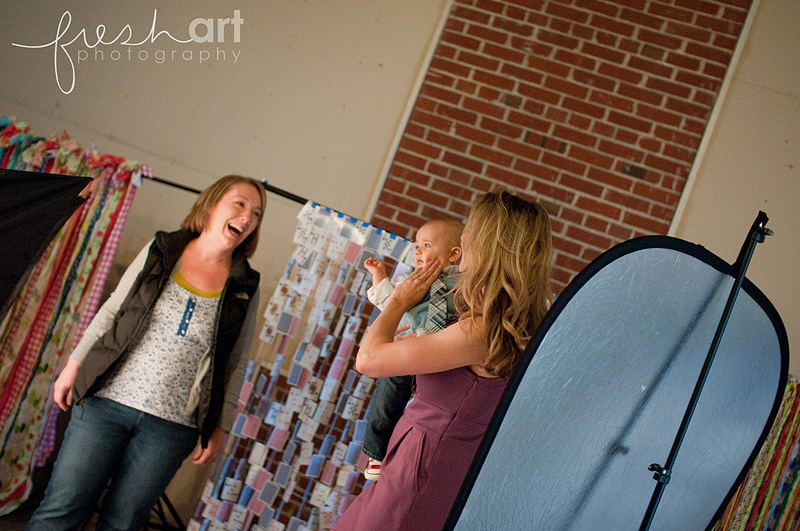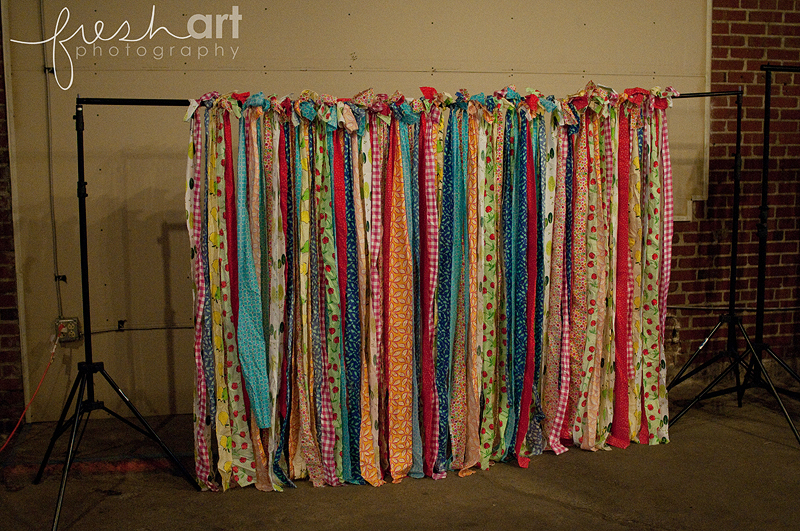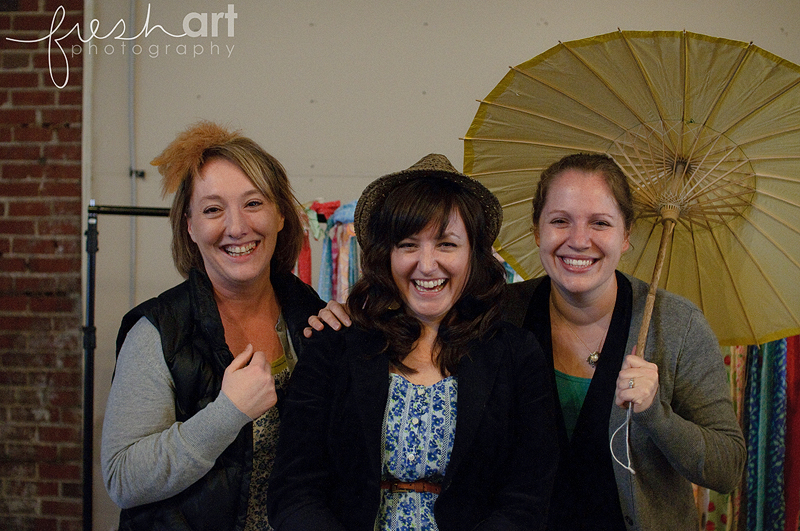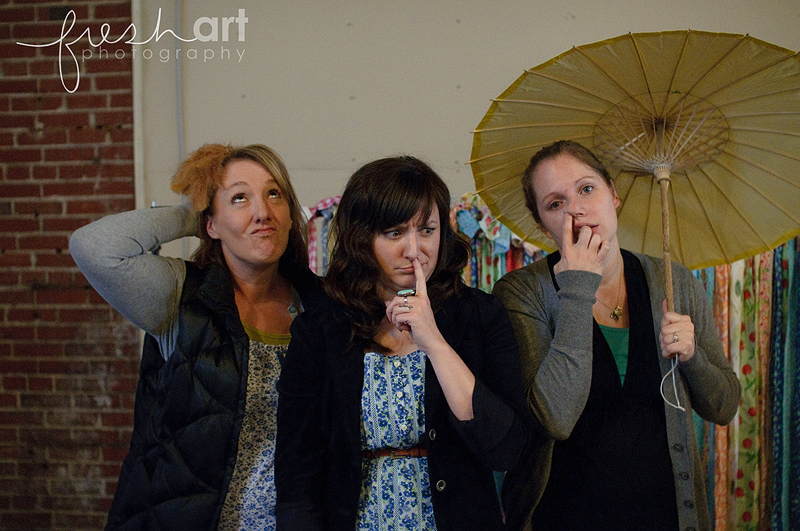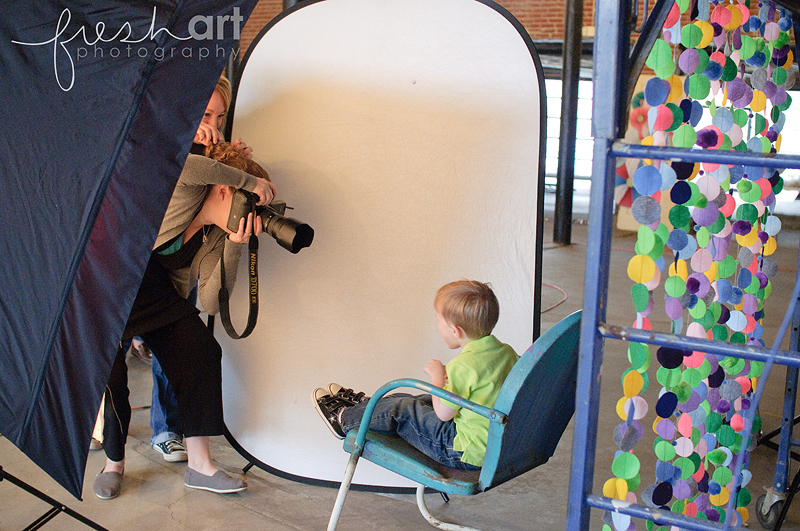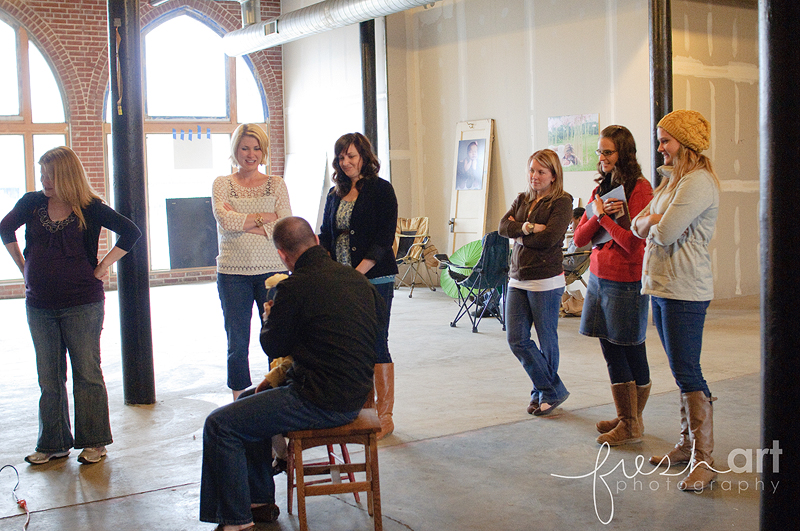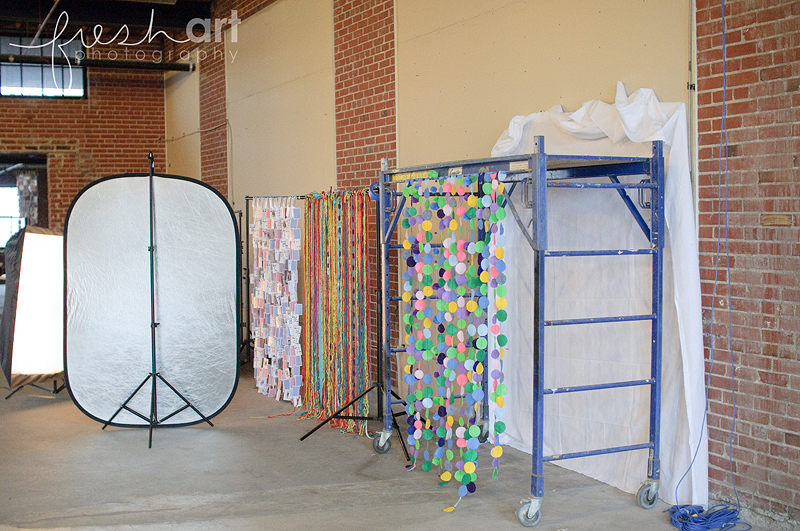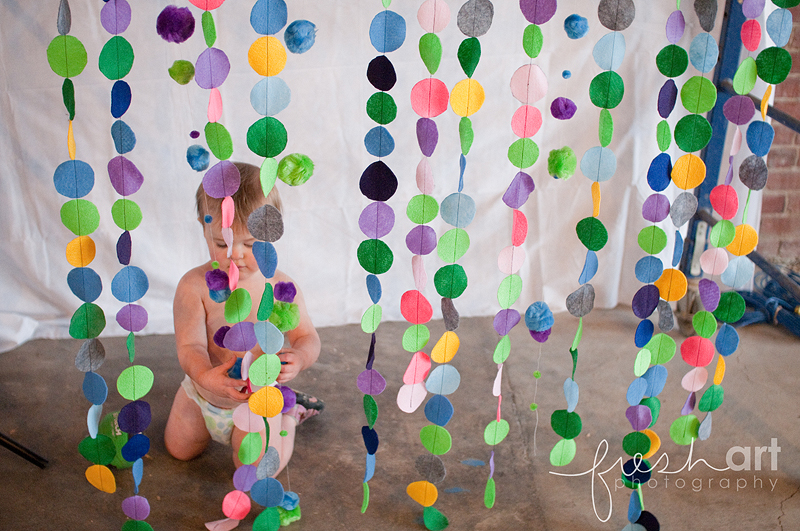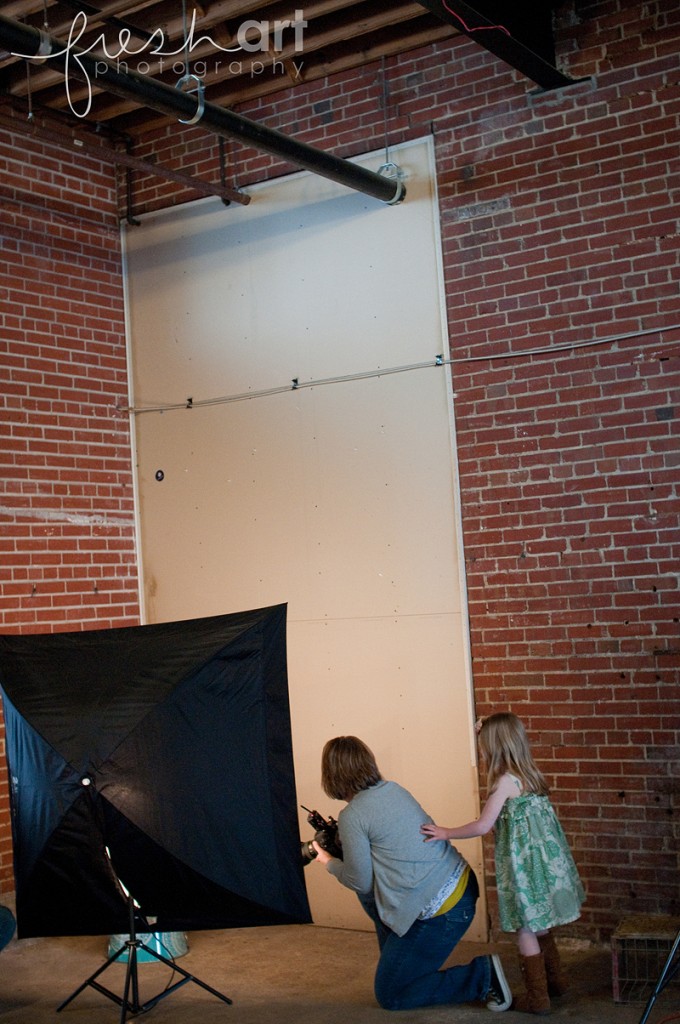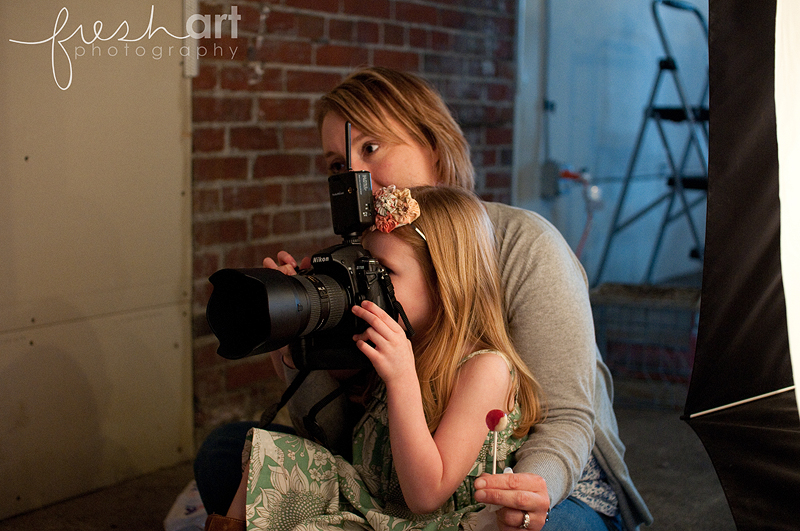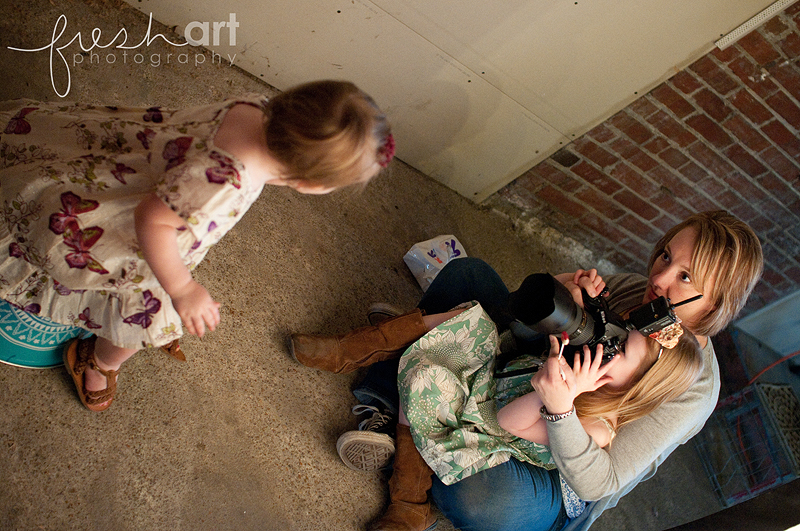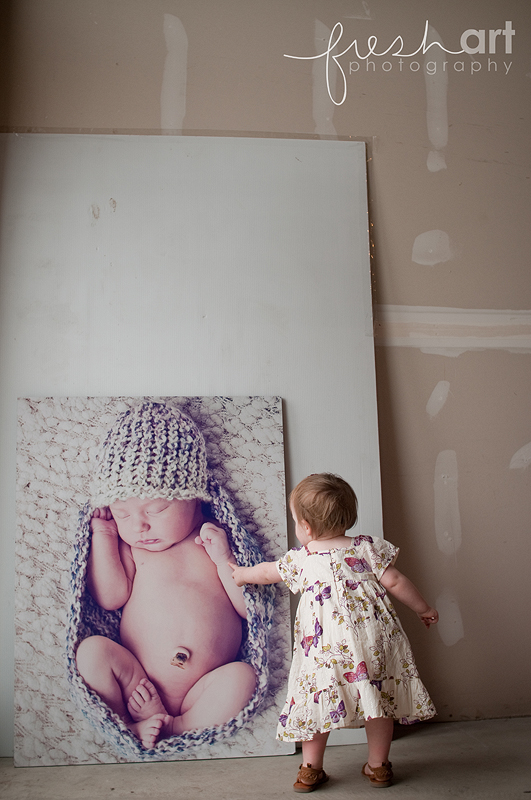 Same baby a year+ later! HA! And she's still not as tall as her print!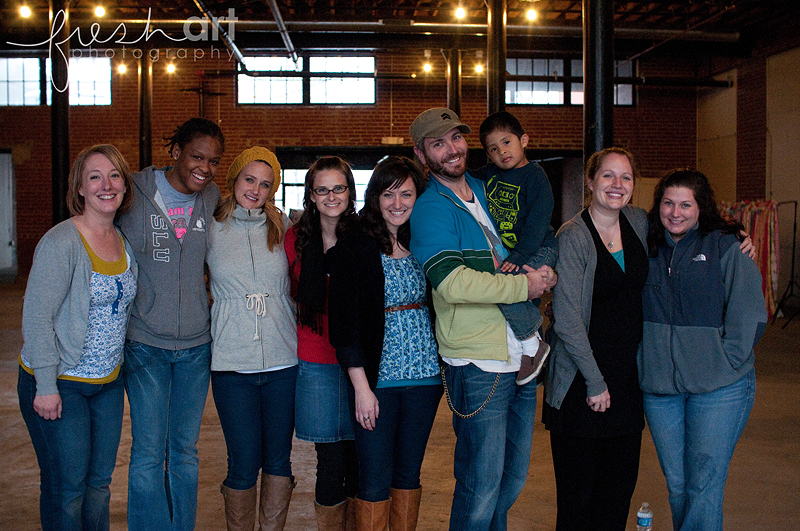 The whole gang.
It was a good good day. We are all really really tired. And now Kim and I have a whole lot of photos to edit! Let the work continue with TONS more blog posts coming soon!
Thanks again to everyone that helped make this day go so perfectly!