Ok you guys. The Mohr mini sessions were 20 minutes. And we literally had them back to back to back. Like 3 every hour. With only a break for lunch. And we had lots of people watching the time and keeping us on task by giving us the 10 minute warning followed by the 5 minute warning and the MOVE ON call. And we literally finished our day perfectly on time which was a miracle.
So when the Wacker family came in asking for shots of their three boys and POSSIBLY a shot of their 3 week old son we almost died. Two young boys and a newborn? NOT. GONNA. HAPPEN. and definitely not in 20 minutes! But then the boys actually listened! And did what we (and their parents) said! And we knocked out the sibling shots in less than 10 minutes! And baby Ben was almost asleep! So we quickly threw Luke's blankie on a box, got Ben in position (we left clothes on him b/c it was chilly in the warehouse since it was a SNOW STORM outside that day!) and shushed him with all our might.
And you guys?
WE GOT A SHOT OF A NEWBORN in less than 10 minutes from slightly awake to sound asleep and posing!
WHEW!
It was a photogasm b/c I thought we were doomed from the start but ended up getting a few shots mom really wanted!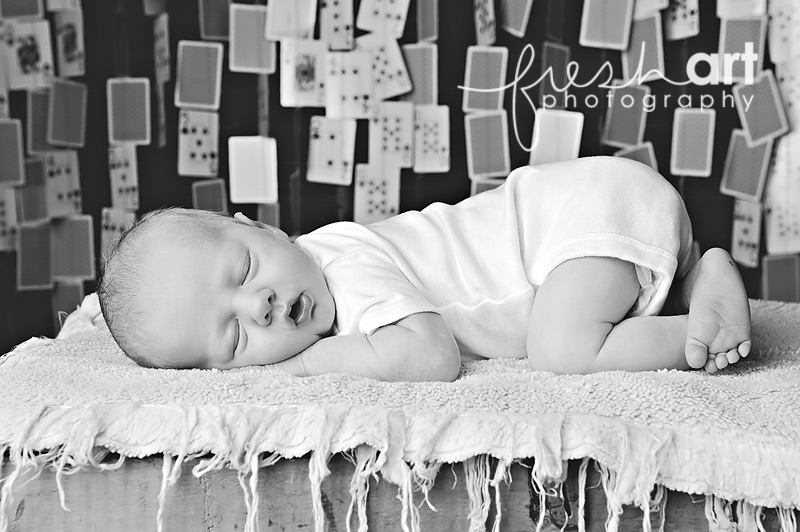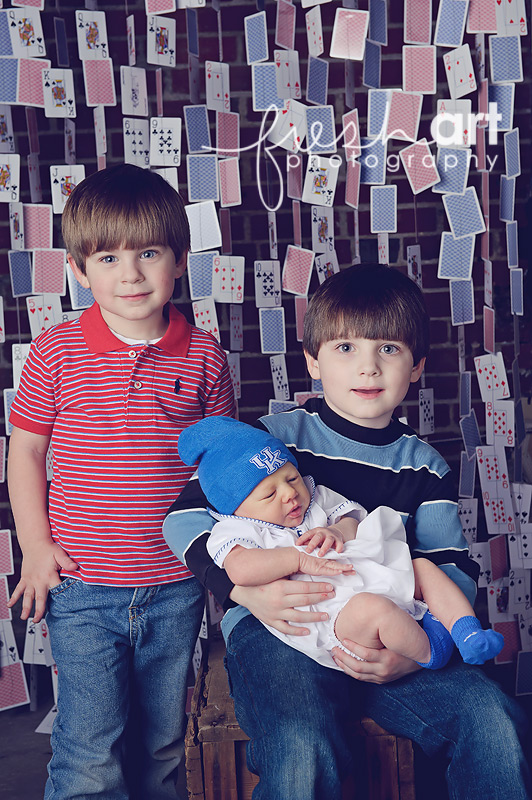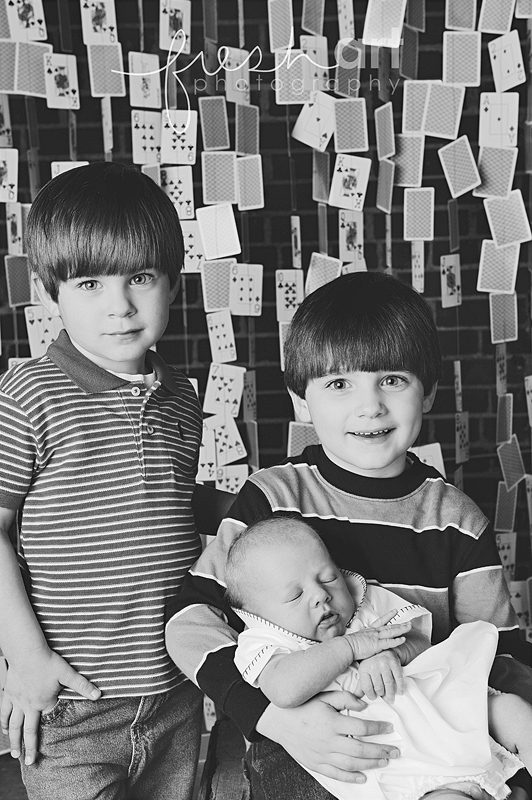 Thanks for handing over Ben and trusting us to get the shot Caroline! I still can't believe we made that work!