The other day at Target we were waiting for our usual snack of soft pretzels to be done and Bailey, reading the door of the trash can, said: "T-H-A-N-K-Y-O-U… trash can! Right Mommy?" I didn't have the heart to tell her she was wrong as she's totally into spelling and reading right now.
————————
I got my hair cut Saturday and while she was blow drying it I noticed this crazy hair sticking up. Um yeah. It was white. And coarse. And straw-like. And attached to my head.
30 sucks.
———————–
Kim and I just booked a wedding for January 2nd and we couldn't be more excited! Thanks for trusting us with your big day Stephanie!
———————-
Have you heard of Elf on a Shelf? My friend Lyndsay has the funniest photos of her elf, Bob. And the stories of him and his friend Twink have had me laughing so hard I went and bought one for our kids! The girls named him Mr. Elfkin and he's been the most fun this season! They RACE downstairs to find him each morning!
Totally stealing Lyndsay's idea and photographing Elfkin's time in our home this year! Thanks for the idea Lynds! Or for letting me STEAL your idea! HA!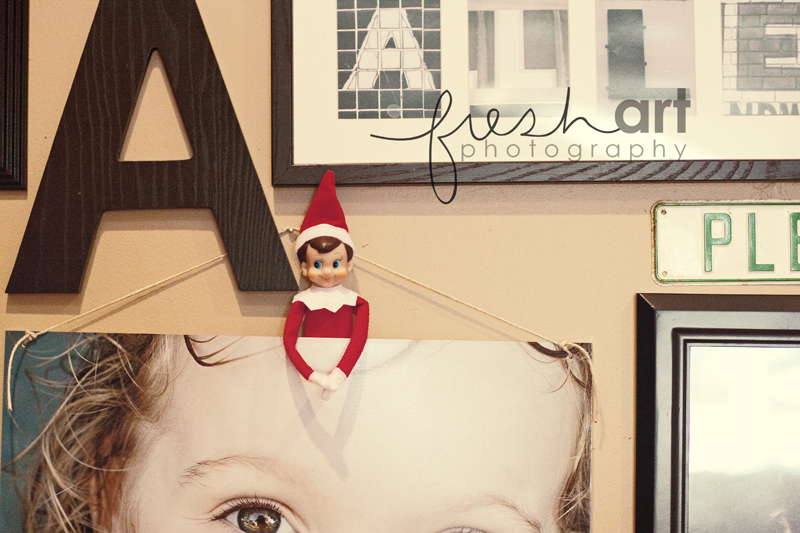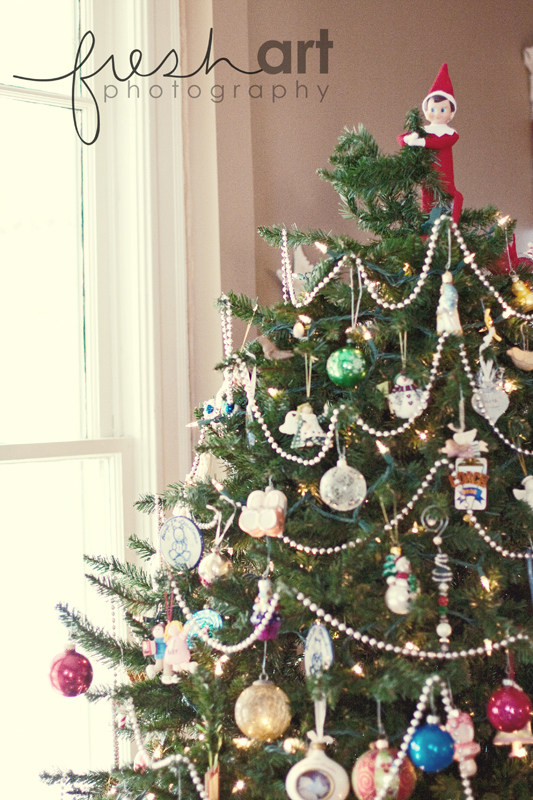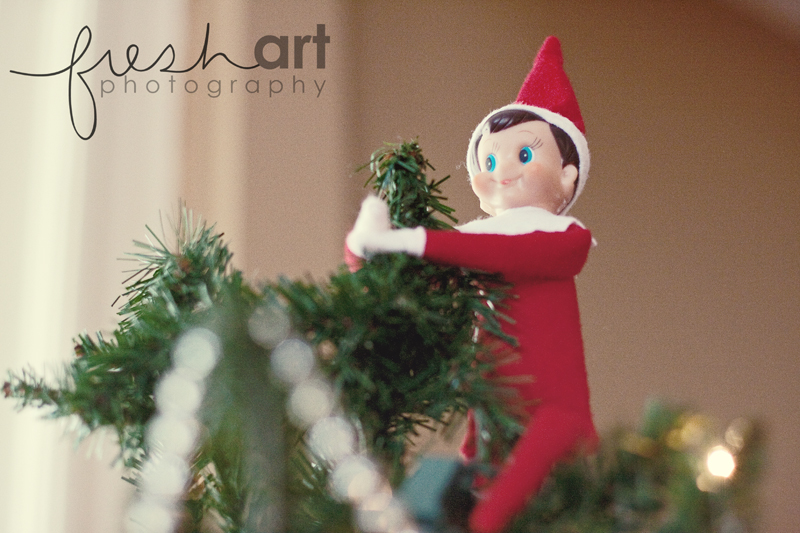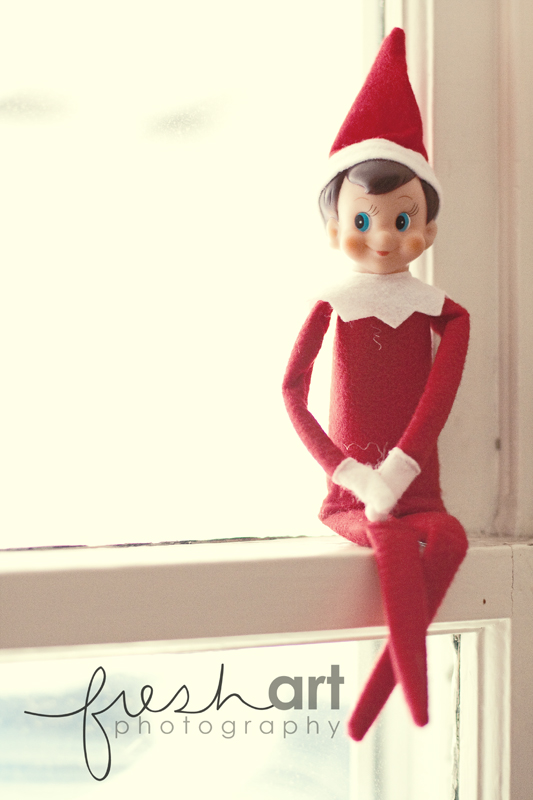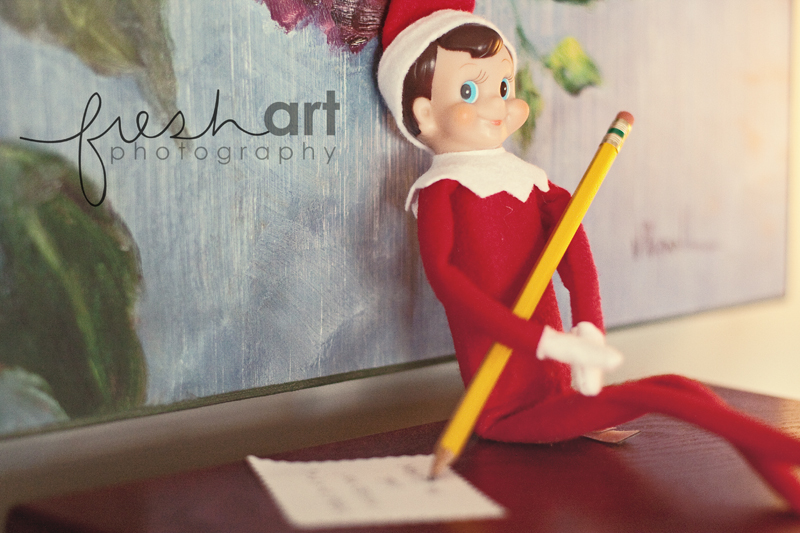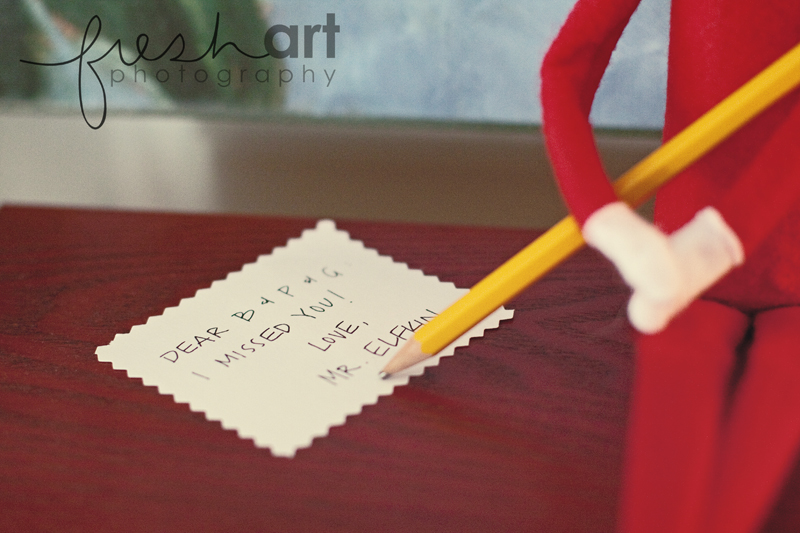 The girls found he'd written them a note Sunday night after they had a sleepover at Grandma's house! Monday when we got home for lunch after school they were DYING that he'd written them something! I saved the note and will put a little book together we can add to each year with Elfkin's adventures!
——————–
Just finished designing my BIL's Christmas card and since most of the people he'll be sending it to DO NOT read this blog I just had to share!
Front: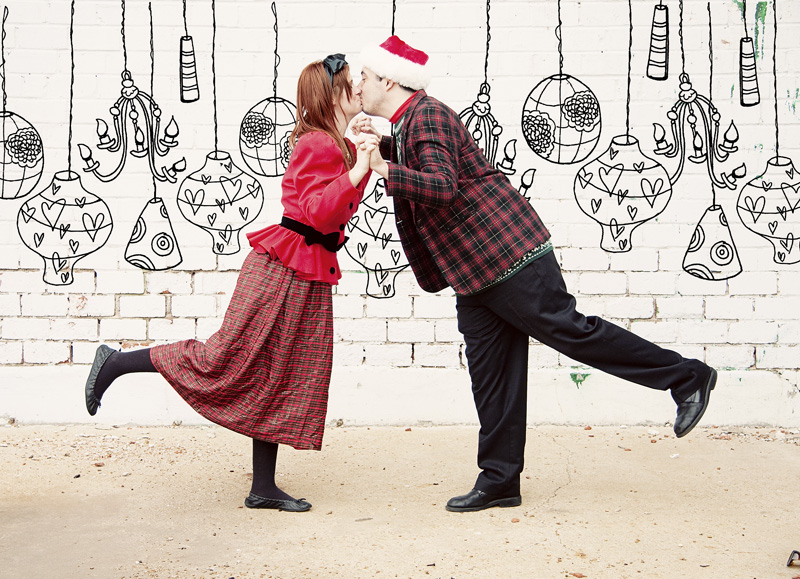 Back: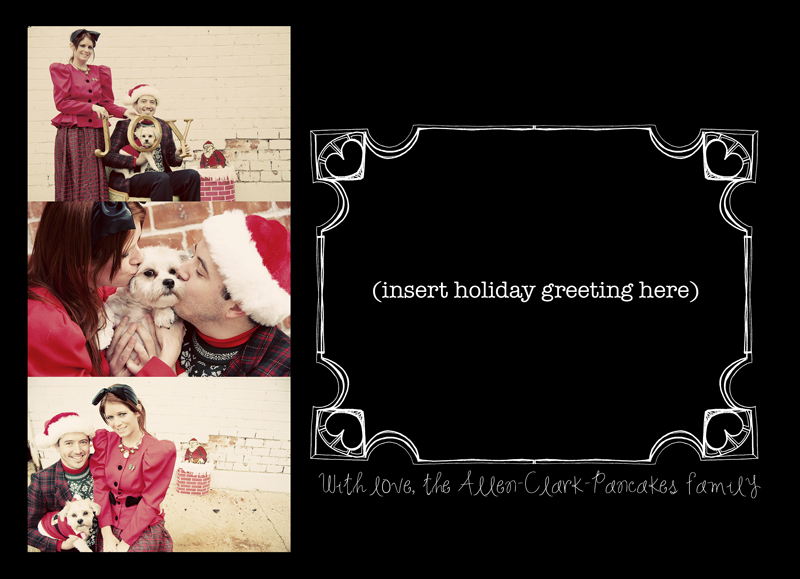 ————————
The overlays I used on the card are AWESOME! Messing around with a few more got me here: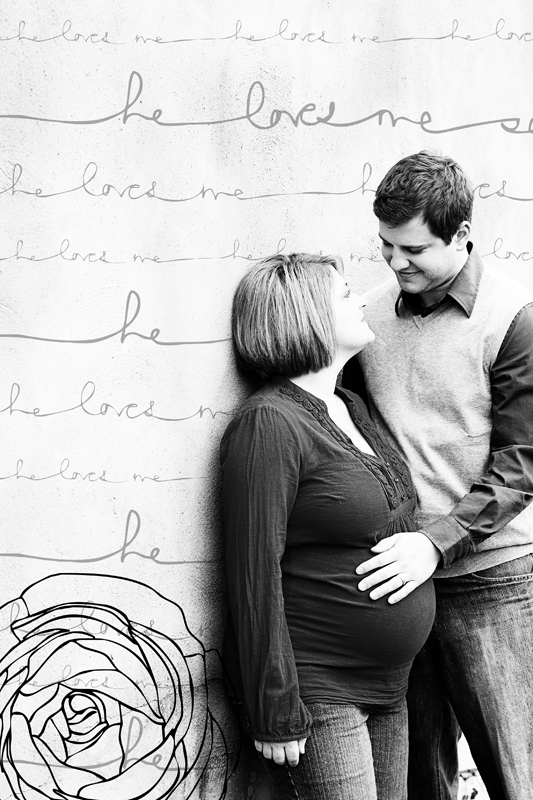 A full post on these awesome PS overlays coming soon!
———————
And I think that's all I've got today! Maybe another post or two later! I'm in a bloggityblogblog mood today!