Last fall in the midst of the craziest schedule ever, Katie Mohr and I hatched a little plan to shoot Grayson just for me and to use as an example of how she can take a kid's dream/passion/favorites and make a kick ass photo shoot out of it all. It ended up being 28 degrees that morning which was NOT what we had in mind so the whole thing was rushed, Gray was freezing and although I did edit some right away, I was just so unhappy with how the whole thing turned out I haven't looked at them since.
We worked so hard on setting it all up, took time out of our insane schedules to bring it all together and then BAM. The temps drop and it all falls to crap. Has that ever happened to you? It's SO frustrating when you have a vision and it's just not quite realized. I have dreams of getting images like Shannon Sewell and Wildflowers Photography (two of my all-time favs) and while it is SO frustrating, I think it's sometimes good to get a big dose of reality and realize that you have a lot more work to do! A photo reality check.
So tonight, as I was taking a minute to cruise my favorite aspiring-to-be-someday blogs (not LITERALLY wanting to BE them but dreaming of my own work being at a higher level… you know what I mean right?) and decided that I wanted to share these images. Because they aren't my all-time favorites and I had dreams of them being better. Because I worked so hard at this (and so did Katie) and it flopped. Because while some are better than others it's just not what I wanted. Because getting a reality check is so good for your soul (and ego, no matter how big or small it may be) every once in a while. Because if I have failures and not-quite realized dream shoots then so do other photographers. Because I wish we all could share the NOT SO GREAT more often and remind ourselves that we're real and not these made-up blog alter-egos you know? Because I want to talk openly about how I strive to be better and work harder and learn more but so often get lazy or discouraged or uninterested or bored or just plain sad about the whole thing and want to quit.
I want to remember to share images I'm super proud of right along side the ones I wish were a bit better so that we can all remember that art is a journey. That photography is never perfect. That we're all constantly learning and no one has it all together ALL THE TIME.
So here is my sweet little man being the biggest trooper ever on a freezing cold October morning. Think Clark Kent seeing danger and turning into Superman but in GRAYMAN terms (which was and is one of his nicknames).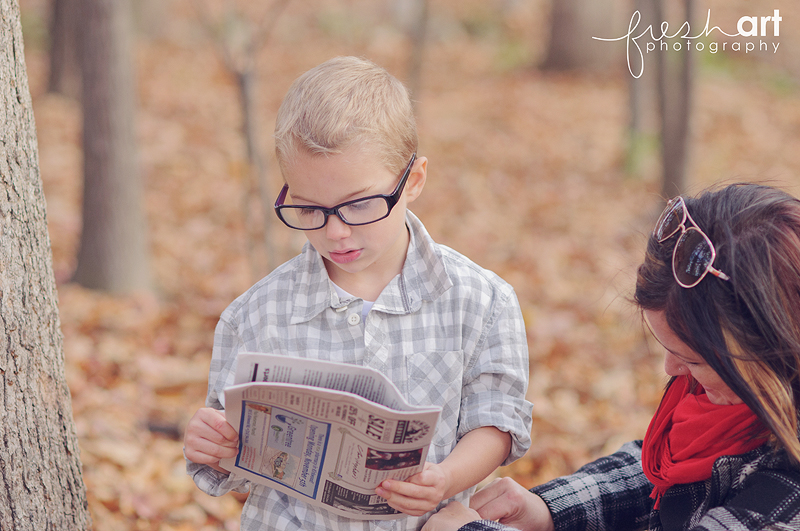 I've said it before and I will say it again… Katie Mohr is a genius and I hope that more and more of my clients hire her this year! She can take a normal family session and make it AMAZING!
Now, because there will be people, like my mom, who will love images of Gray regardless I want to explain what I'm unhappy with… there are some shots where I blew out his white shirt. I was moving too quick and as he went from shade to sun I didn't compensate well enough and even shooting in RAW I couldn't save it all. There is at least one that's out of focus (him jumping out from behind the tree) but it's the ONLY time he would do it so while I knew I missed it I couldn't re-shoot and was stuck. The setting wasn't ideal but we didn't have another day set to do this so we just went with it. I think it would have been better in an urban location and as I look at them I think using chalk on a big concrete or brick wall for the buildings might have been better. And lastly, I wish I had shot more. We were all so cold and moving so fast to not lose Gray completely that I really didn't shoot very much and so I feel like I missed really telling the story only in images. I was imagining this as a little picture-only story book I could have given Gray for Christmas but the images are just missing something.
That being said there are a few where I think he is just darling, but he's MINE, so of course I do!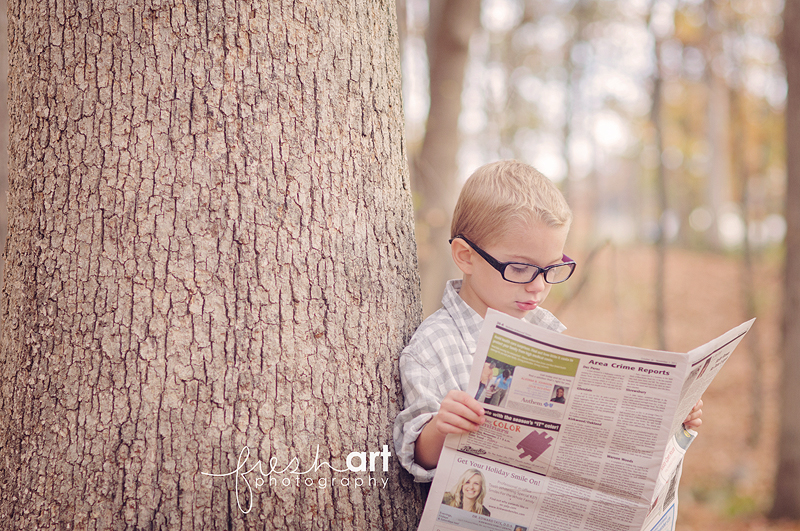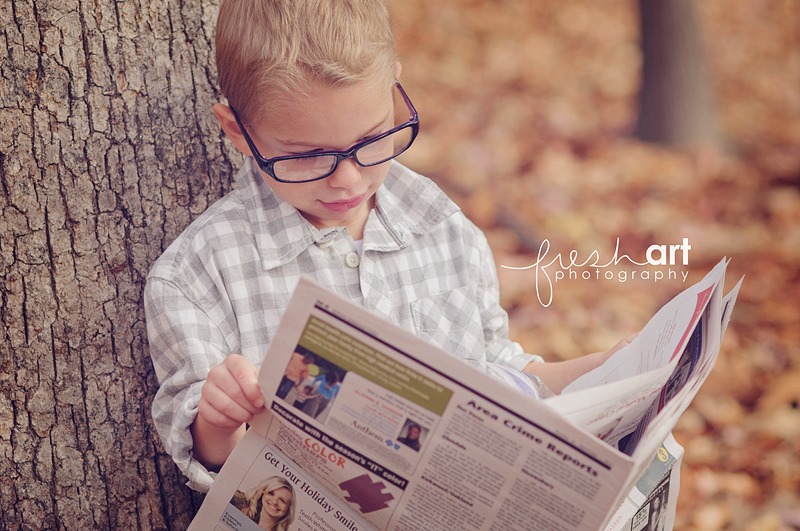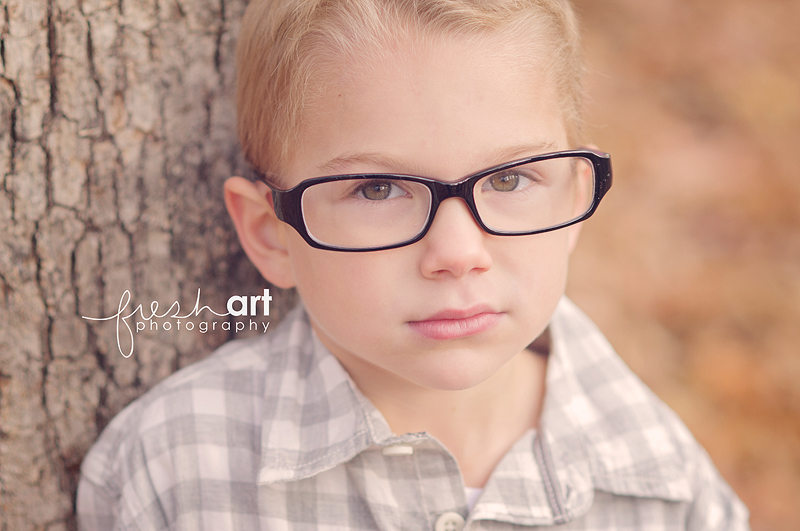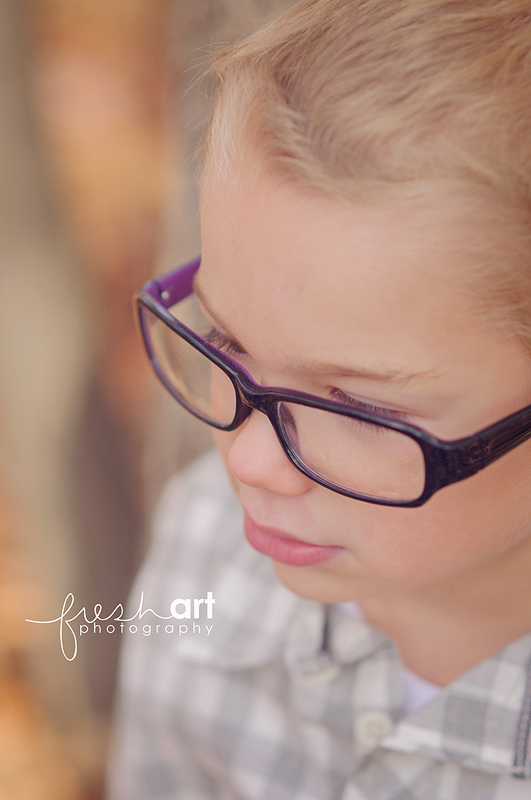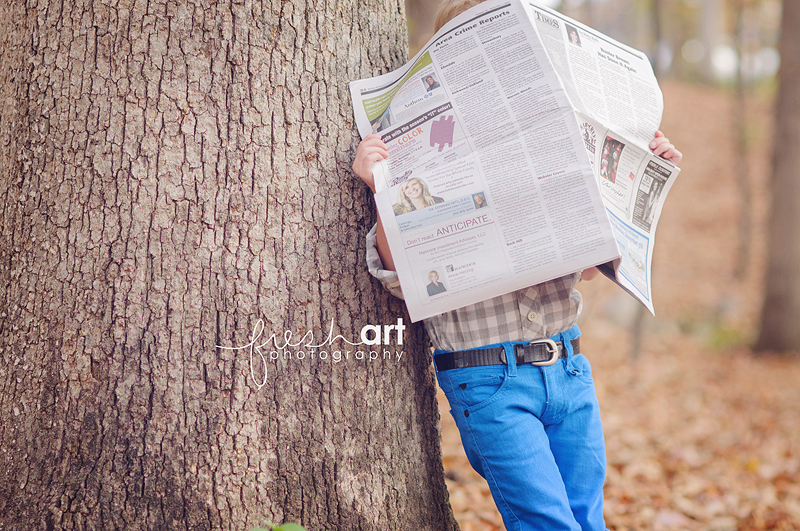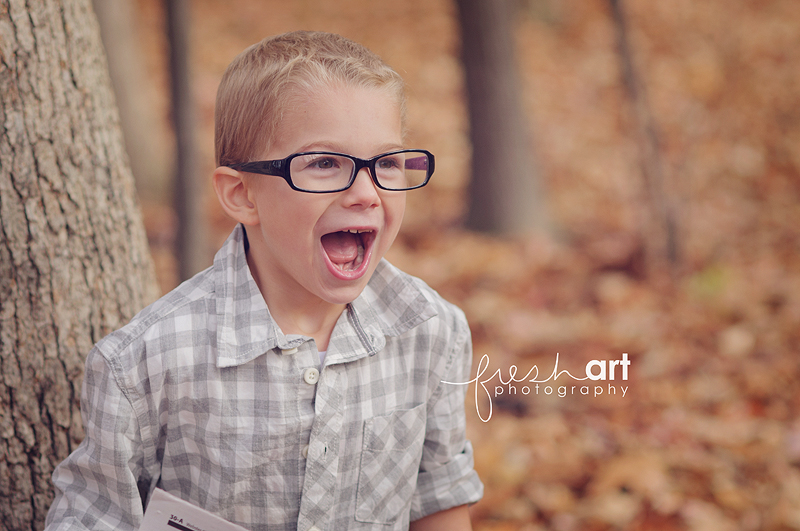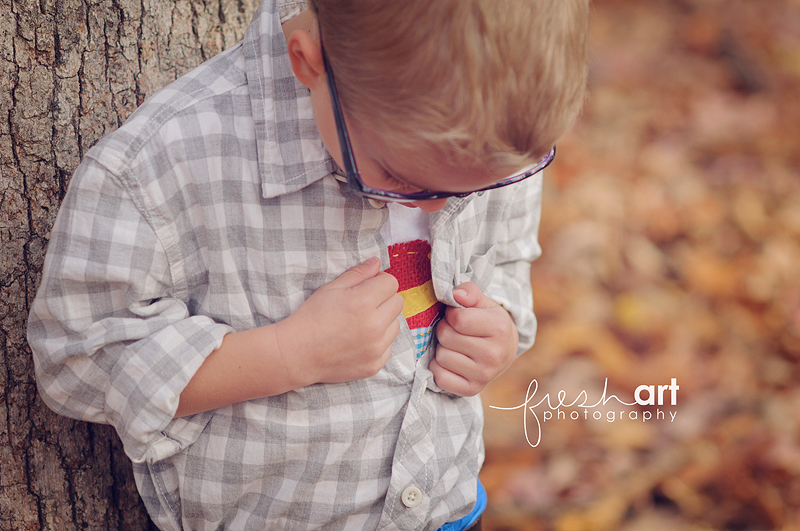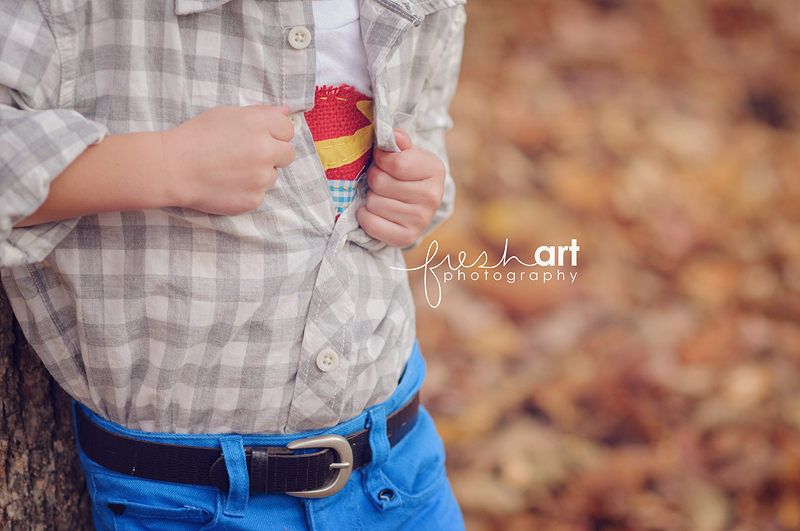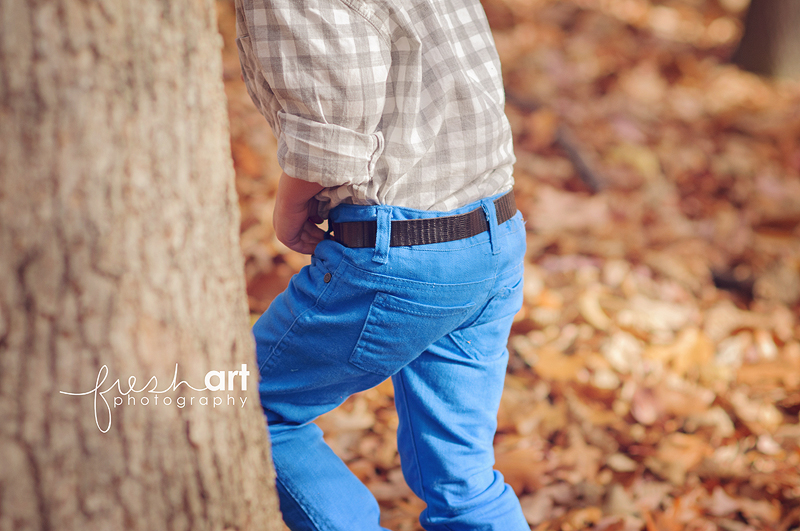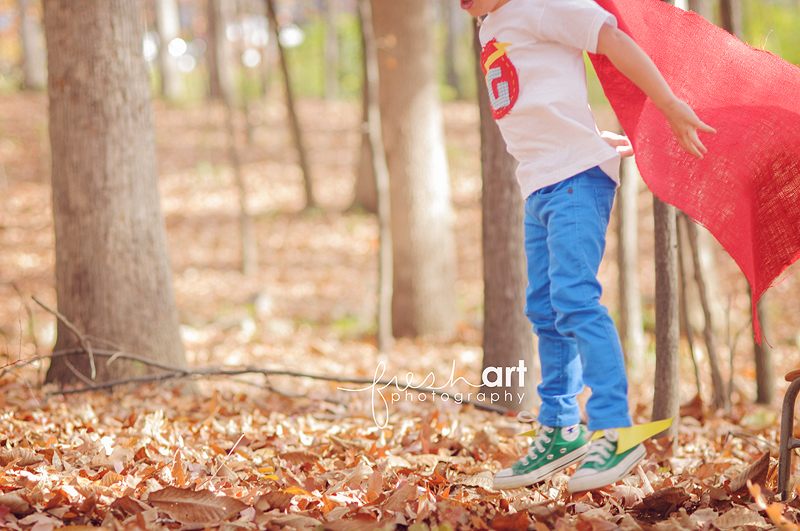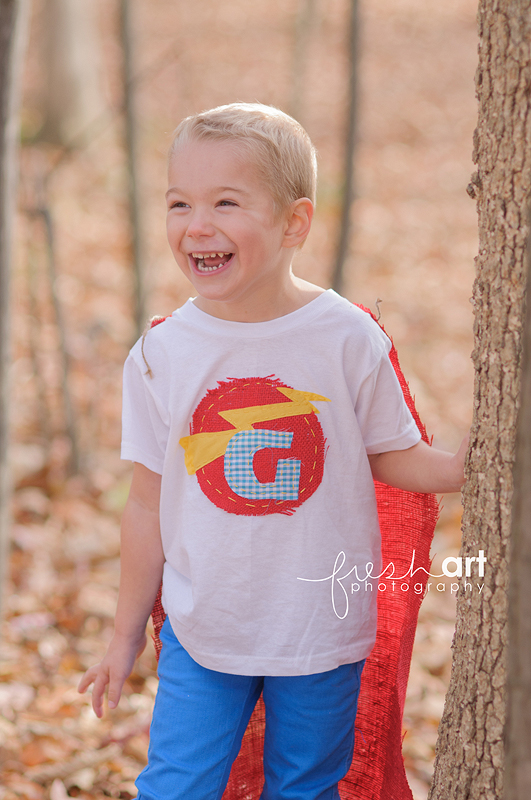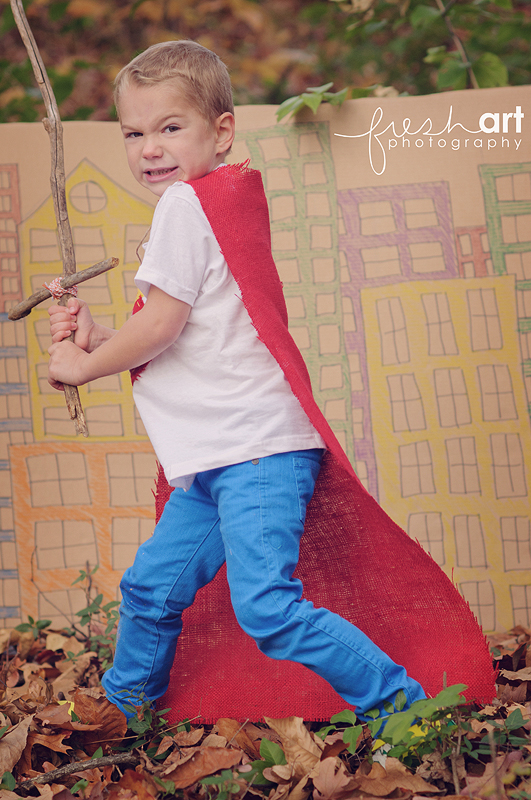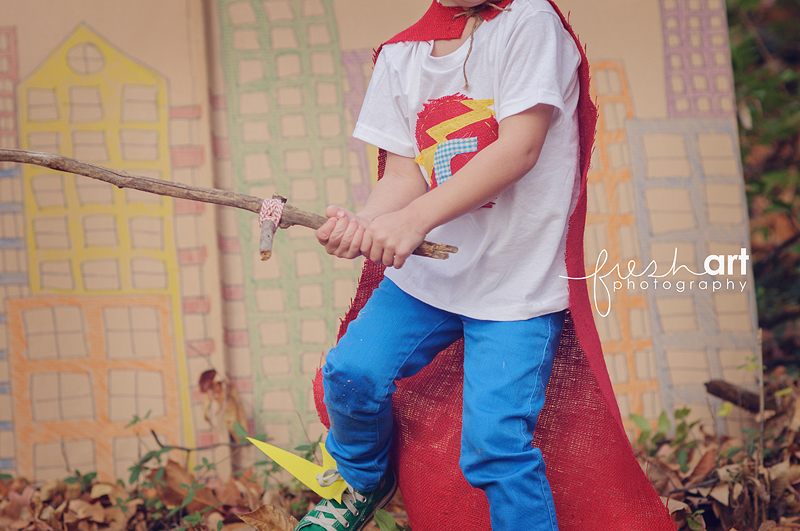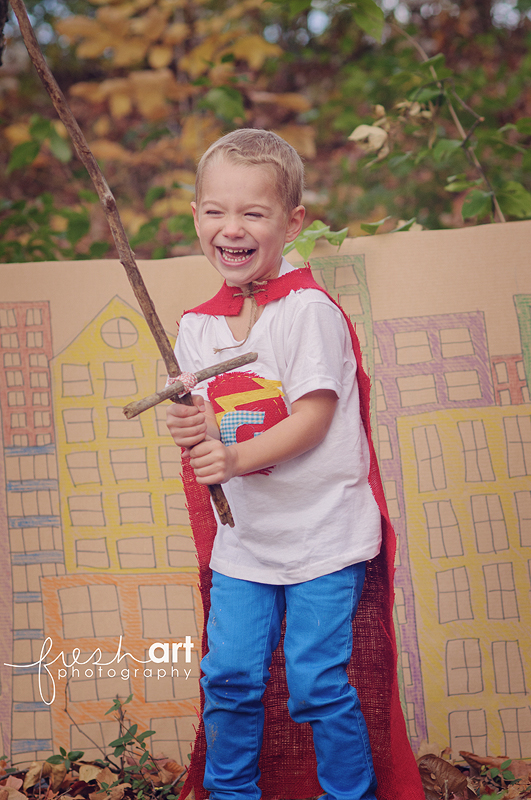 How's that for a random blog post? HA!