UPDATE!!! We've getting asked a ton about where Tina got the monster number shirts… HERE is where you can find them! And let me tell you, they are ADORABLE!!!
I know we say this a lot, but we LOVE this family. Tina has become so much more than a regular client and now we both consider her a friend. We can talk about ANYTHING with her. Literally. Which makes it funny when her sweet husband comes along because then we attempt to talk in code so we can be open+honest without totally grossing the poor guy out! HA! Becoming friends with our clients is the biggest bonus to our job. Because ultimately, we GET it. We bond with our moms because we've been there. A tired mom with a one and two year old like Tina? We get it. We've been there. Kim multiple times! So it allows us to talk openly about just about anything! Stretch marks? Weight gain? Unruly kids? Saggy boobs? We chat about everything! Which makes sessions so much fun. But Tina is just one of those people we really connect to and always look forward to chatting with!
Of course we love her two boys too! Nathan at two and Colin almost one! She is one BUSY momma! And a studio session with a one and two year old? HARD! Let's just say Nathan was NOT excited about us taking his photo. This… well it is how the first hour or so went! HA!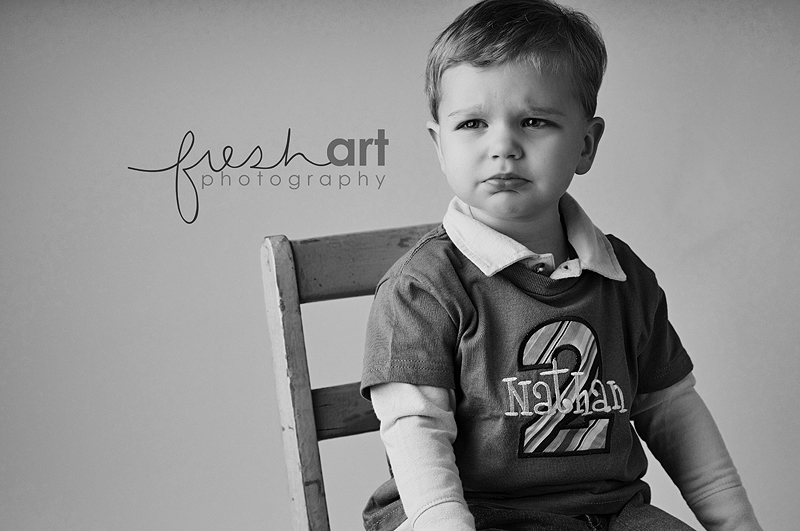 We even made Tina get in there to try to cheer him up! And although she's going to kill me, I'm posting this one because I think she's SO beautiful!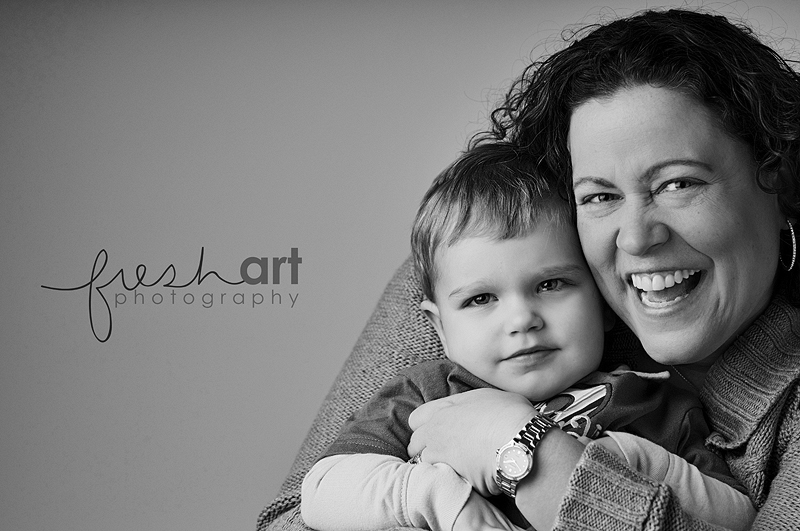 After awhile we finally won the boys over!