Hey guys!
Sorry the blog has been a bit quiet! This is the first week of school for 7 of our 10 kids (1 of mine and 6 of Kim's of course! ha!) so we are busy getting kids where they need to be, figuring our new routines and well, crying into our sunglasses as we walk away! Kim's Thomas and my Bailey both started Kindergarten and if Kim is still crying at kid#6 starting Kindergarten there is no hope for me b/c I cried on and off all day. I'm talking being choked up to the deep dark UGLY cry alone in my car! The last two days I've just been counting down to 3pm when I can go pick her up! If you want to read more about my adventures in grade school go to my personal blog HERE! Because today I'm not talking about that over here!
I'm here to tell you guys that Jessica Rose, an online friend that's becoming pretty darn close as we email almost every day (LOVE her!), just launched her VERY first photographer Christmas card templates!!!
I totally stole this image from her blog…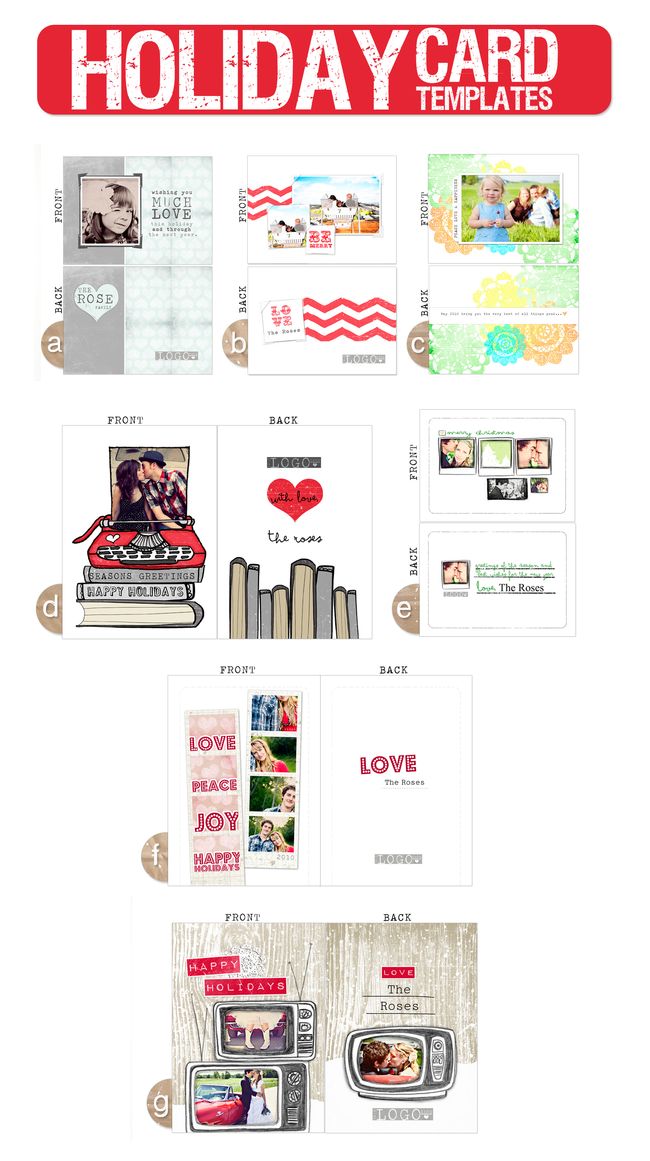 Are you dying? There just aren't templates like this out there which is why I've been BUGGING her for so long to start offering templates for all of us that don't want to spend the time making them ourselves!
Check out her blog post HERE to get all the details and if you want to see my interview HERE, well, that would just make me happy! HA!
CONGRATS JESS on this big new endeavor! I am SO excited for you friend!