Oh twins. Oh how we love twins! Twice as hard and twice as cute! AND twice the reward when we NAIL the shot!
Like the one below! I won't give away our secret of how we got this shot… since we ARE planning a possible newborn workshop for experienced photographers… but let's just say IT WAS NOT EASY! HA!
BUT… I am in love with this photo!
Just imagine them in their parent's lap at their first birthday swinging, and as they get bigger, on their own! The possibilities are endless for how you could use these swings to track these adorable babies growth! I LOVE that!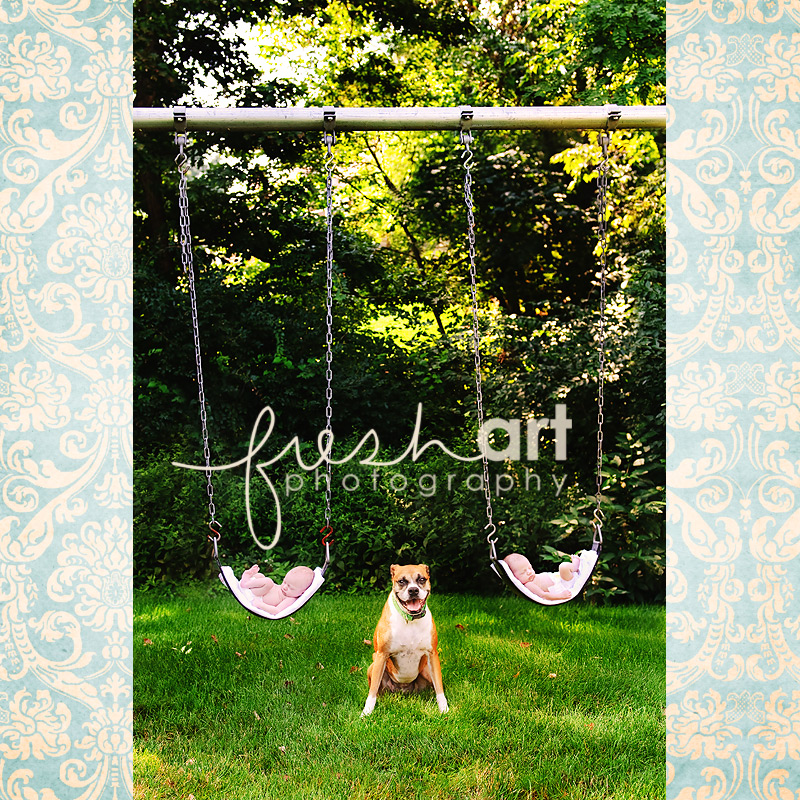 Thanks to Katie, aka MOMMY, for being SO patient with us during this shot attempt! AND for seeing our vision! AND for helping corral Teka, aka DOG! HA! I hope you love that shot as much as we do!
They also had the best backyard for photos! Awesome rocks, great shade, the swing set… it was perfect!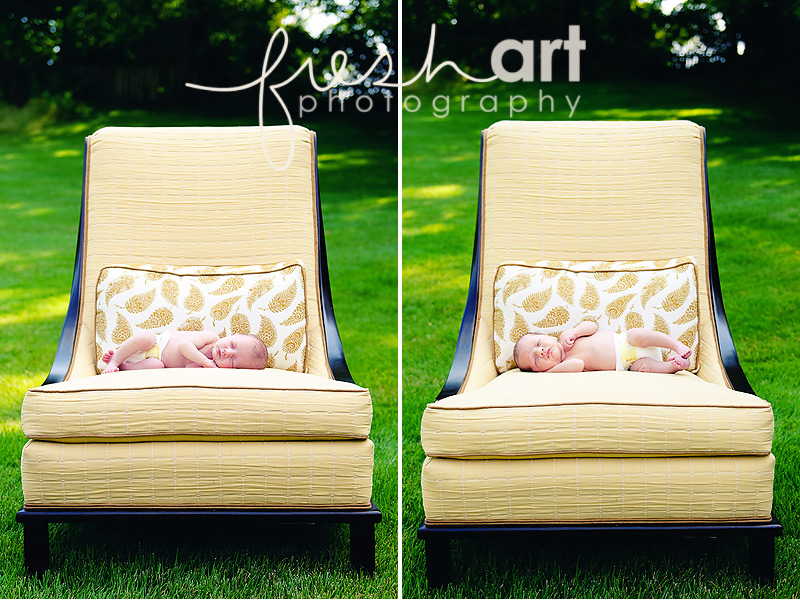 Oh and have I ever mentioned how much I love it when people have awesome furniture? We found this chair in their INCREDIBLE office and carried it, huffing and puffing, into the backyard! I'm sure she thought we had lost our minds but seriously! How cute are those babies?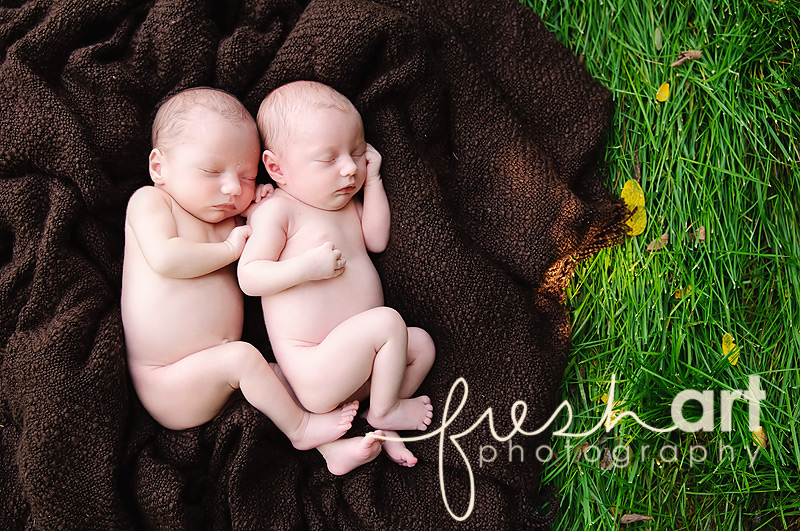 And oh the sweetness! OH the sweetness of new baby skin!
Thanks so so much Katie for calling us last minute! We're so glad we got to meet you and the babes! We can't wait to share the rest of your images with you SOON!
A couple more days everyone and then our AUGUST BABY contest will be announced!
OR MAYBE I'LL DO IT TONIGHT! HA!