Hello Fresh Art followers!  My name is Sara, and I am the gal responsible for turning Fresh Art images into fun (and funky) silhouettes!  For today, however, the girls have GRACIOUSLY allowed me to crash their blog, and share a fun idea for Thanksgiving craftiness!  Before we get started, allow me to share a little something about myself and how I came to have a life-long love affair with Hobby Lobby. 
I am mom to four young children.  I love to hoard random crap.  I am sentimental.  I love Bon Jovi.  I feel like I am always a mess, and with so many young children, I easily fall into the pattern of constant "doing".  Changing.  Feeding.  Cleaning.  Playing.  Did I mention cleaning?  "Doing" can take up all of my day, and was for a while, until I decided that accomplishing tasks were not my strength as a parent, nor my source of joy when it came to my children.  
I LOVE to be creative.  But being creative can often be messy…and "creative me" has to battle "task-master me" to realize that encouraging my kids artistically is more important to me than a clean table-top and a mess-free house (because, let's face it, mess-free only lasts for seconds anyway). 
All this to say that as you read this, you can be assured that my bathrooms are filthy and there are dust bunnies threatening to eat my children. 
Which brings me to the project I started a month ago with my oldest daughter!   I had an idea for a "Thankfulness Book" that we would make in anticipation of turkey day.  And seeing as our home is overrun with old toys and board books, I was looking for a project that would recycle items we no longer use—so that we don't inadvertently kill a dolphin or sacrifice the glaciers, as I already feel great guilt over, having had four children in diapers.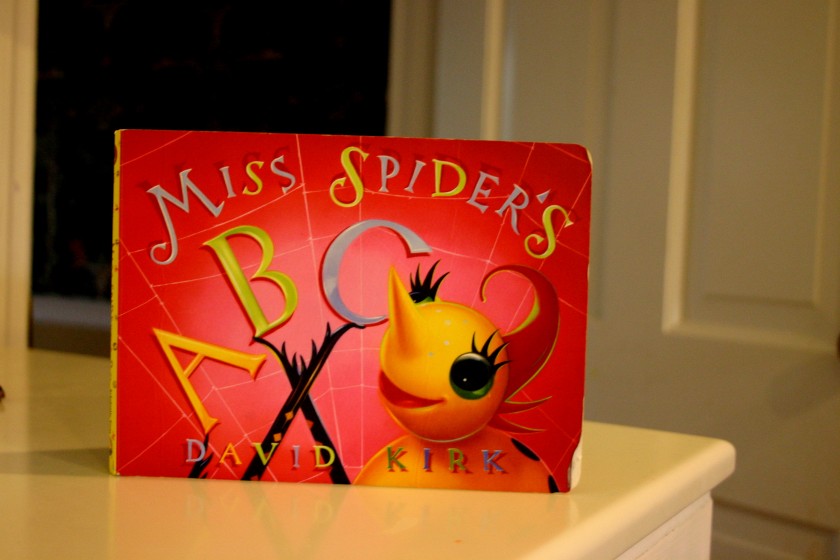 I started with an old board book.  Suggestion:  DO NOT choose one with 27 pages, like I did.  I unknowingly extended the timeline of this project by weeks, because that's a WHOLE LOTTA pages to fill.  Whoa, seeing my ugly pictures is a major injustice to this beautiful blog…PLEASE NOTE!  PHOTOGRAPHY NOT DONE BY THE PROFESSIONALS!!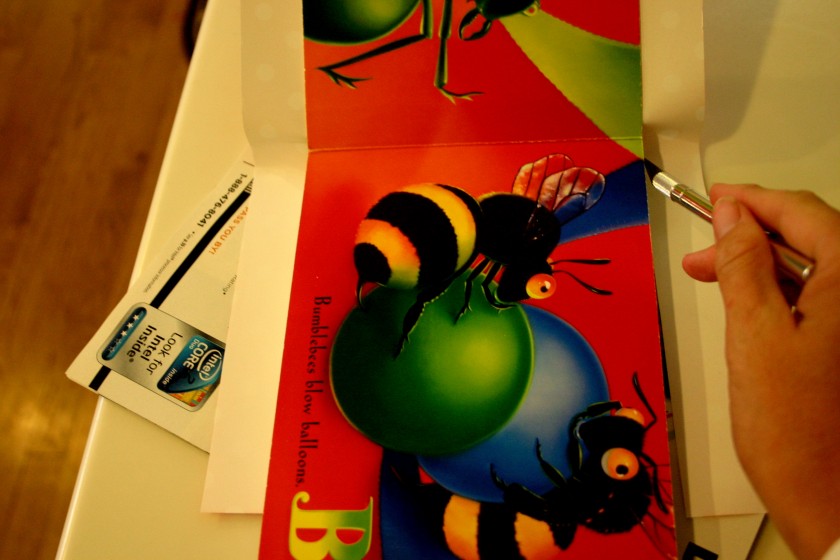 Grab yourself some Mod-Podge.  Be prepared, your life will never be the same once you discover the art of shellacking.  Layer each page of the board book with Mod-Podge (light layer, one page at at time!) and cover with a sheet of scrapbooking paper.  Give it a few minutes to dry, and then take an X-acto knife, and cut around the edge of the page you just covered, to trim the excess scrapbooking paper away.  I am using one of thousands of catalogs I receive in the mail daily to cut on…watch those table tops!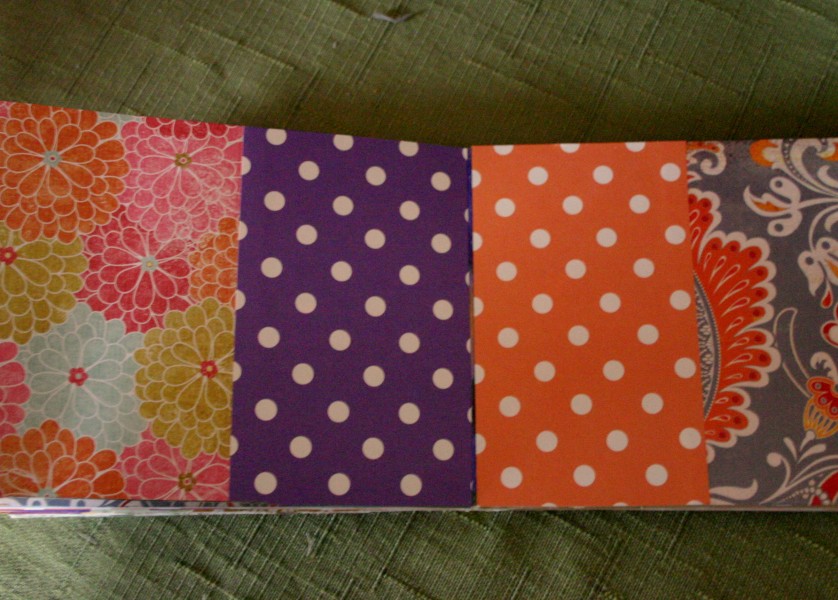 Voila!  A blank canvas for creative expression.  Some pages I covered in one solid sheet of paper, on others I used several small pieces to mix it up and add some variety.  Older kids can help in this process, but be warned that it takes a little time and patience…and includes the use of a razor blade, which probably makes this inappropriate work for toddlers (unless they have MAD fine motor skills).  For our book, I covered the pages, and my daughter did all the work to write and illustrate our blessings.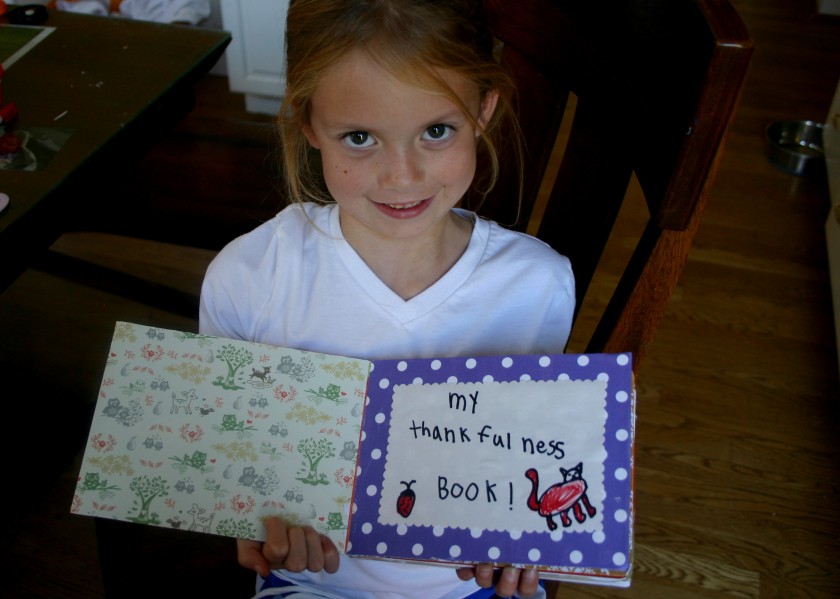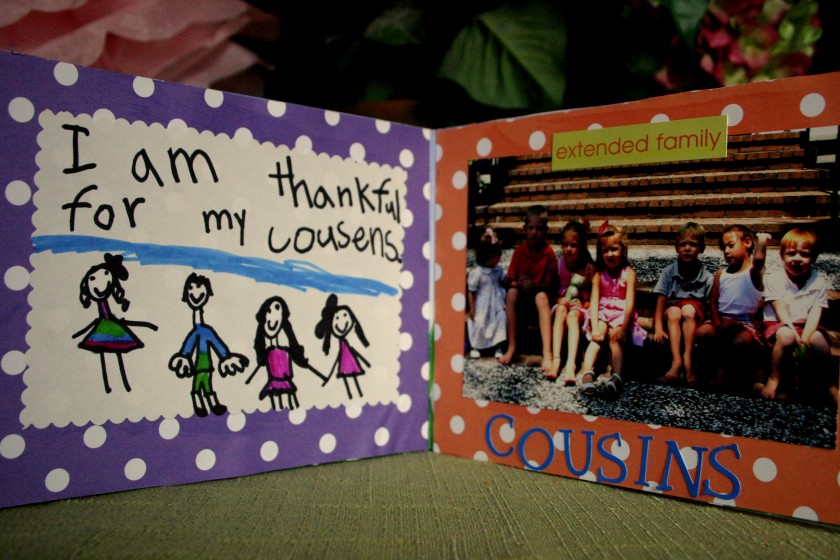 We used pictures and stickers and cut 4×6 inch-sized cards out of white paper, which we then mounted on to our newly covered pages (again, using Mod-Podge).  Love me some Mod-Podge.  You can then SHELLACK the whole thing, but I find this makes the pages kind of tacky with greater risk of them sticking together…best bet is to use the Mod-Podge like a brush-able glue, but not as a top coat.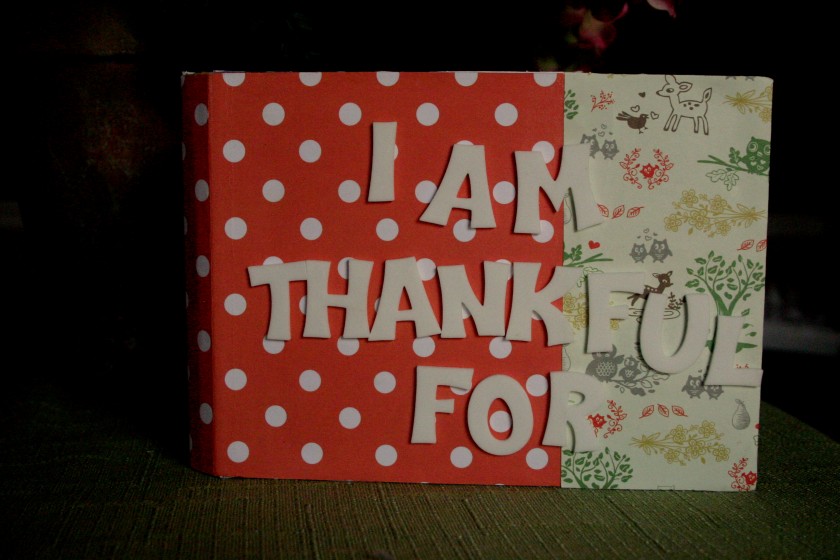 I re-covered the cover in the same way…Mod-Podge to adhere, then layered with paper.  I made sure to be really careful when covering the spine, so that my paper laid flat against it and didn't bubble.  Once the 'Podge dries, the paper will move with the book as you open and close it! 
So there you have my idea for remembering your blessings, while keeping your young ones creative and happy!  Have fun thinking of other ways to use the idea:  listing your "gifts" at Christmas time, celebrating Mom or Dad on Mothers/Fathers Day, creating a simple scrapbook for your child to add to over time.  Sky is the limit, folks.
I am thankful for being a small part of Fresh Art today, a true honor!  For more ideas, or a daily dose of brink-of-insanity humor, check out my blog, Are We There Yet!  And for any of you readers, who are interested in creating a silhouette as a holiday gift (wink), check out the link here on Fresh Art, or leave a comment on my blog if you have a picture you may have taken that would be perfect in silhouette form! 
Thanks Kim and Jodie!