On June 27, 2011 we bought our first house! This has been one of the best years of our entire lives. Full of ups and downs, good and bad but overall we, as a family, have flourished in our own home. Truly, there is so much to say I don't have the words. Just that we feel so incredibly blessed to call this our home. Our little white house with the painted floors that's never as picked up as we'd like with the big tire swing out front and three little people sleeping upstairs. Where Gray learned to go potty in the toilet and gave up his paci, where Parker learned how to ride a two-wheeler and said goodbye to preschool, where Bailey lost her first tooth and read her first chapter book. Where I said goodbye to Kim and started running Fresh Art on my own. Our little house that's full of projects and lists that never get done but so much laughter and good memories already. Where our families have supported us too many times to count and we are blessed with some of our best friends right across the street. Where we've had birthday parties and backyard BBQ's, movie nights and play dates. Santa found us here after lots of worry and some prayers. Elfkin and the tooth fairy found us too.
It's only been one year and so much has happened! I'm not sure if this is our forever house but forever it will be our first house. Our first home. And I love it.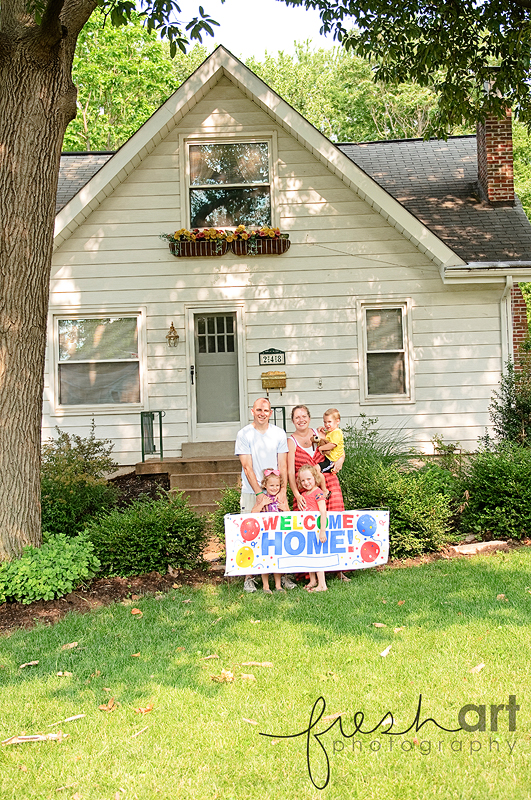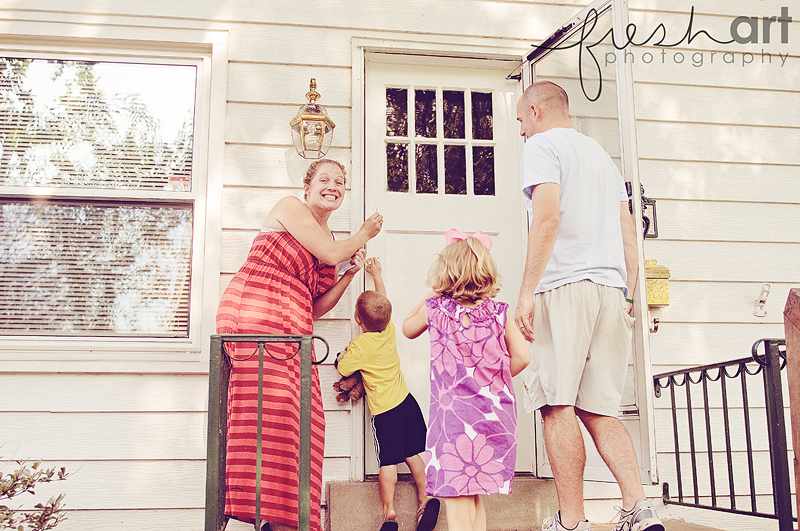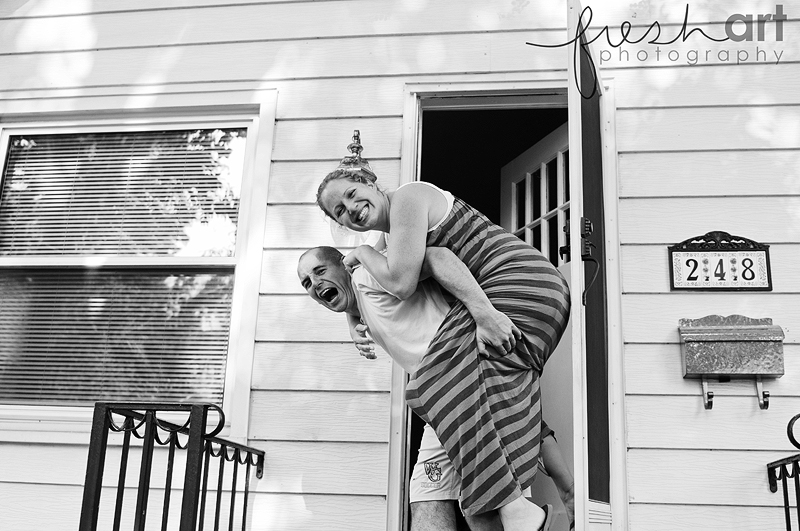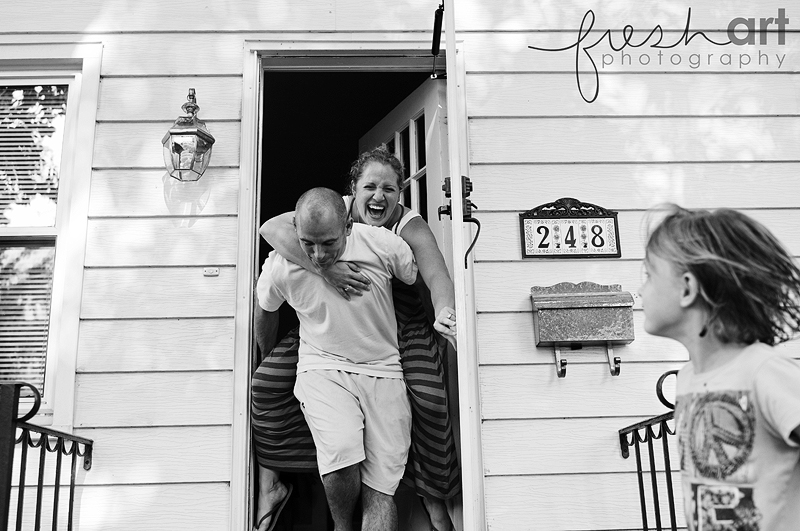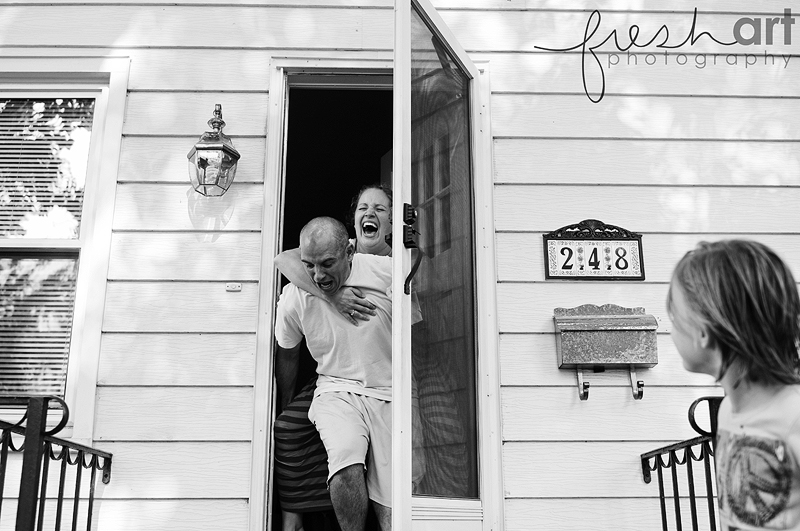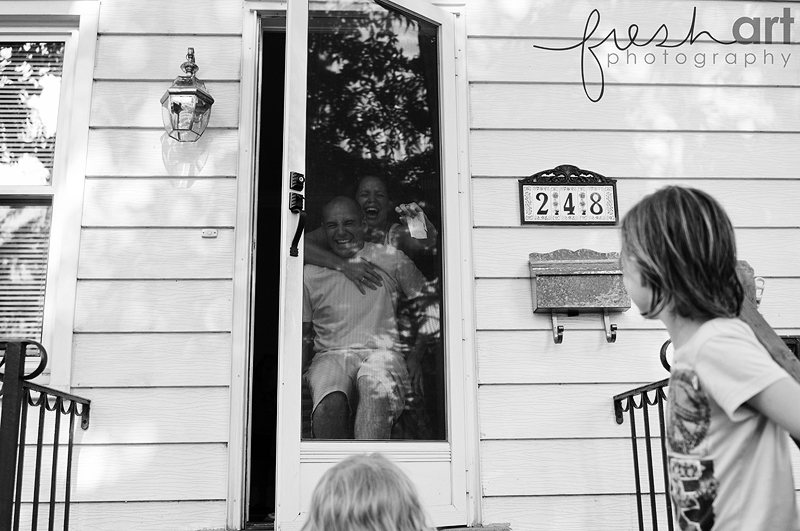 All photos from our first time using our house key! We signed a million papers, had lunch, hyperventilated a little, bought our appliances (between closing costs and appliances it was the most money we'd ever spent in one day EVER) and then met my parents (they had our kids that day), the kids, the Allen's and C's grandparents to open the door for the first time today, drink champagne and CELEBRATE! About five minutes after we did a big toast to thank them all for their help that year (we lived with family while we saved for the house) Chris started ripping out carpet! I hope I never forget the JOY we all had standing in that empty shell of a house we would soon make our home.
Tonight the kids are at my parents for a sleep over so Chris and I can go out on a date and celebrate one year as home owners! I ran this morning so I can splurge tonight at dinner!
Sorry I veered off the sneak peeks yet again… I just had to document what a big deal today is for us! More peeks coming soon!