We had a marvelous Christmas. It was everything Christmas is supposed to be. Filled with happy children, incredible gifts, fun surprises, lots of family, late nights, good food and magic.
Things I want to remember, in no particular order…
The kids coming down the stairs on Christmas morning.
Bailey's HUGE eyes when she opened a gift she loved.
Parker hugging me and saying, "you my bet fend mommy!"
Holding hands with Bailey on a winter walk and jumping over all the cracks in the sidewalk… laughing the whole time!
C surprising me with a present when we agreed NO gifts this year.
Spending a quiet day with my parents.
Loving and hating my new Nikon.
Grayson randomly hugging his sisters, for no particular reason.
Pizza for dinner on Christmas Eve
Gray yelling SANTA every time we came home (we have an antique lighted Santa on our porch)… it was nearly his first word!
Cozy nights with C
Listening to Parker make up songs like: "I maaaaaaaade a picture for Saaaaaaaanta and heeeeeeee's going to looooooooove it!"
Doing puppet shows in their new puppet theater that always has Santa puppet rescuing the princess from the pirate!
Losing sheep (it's been 4 days and I am literally heart broken for Parker but we can't find that damn sheep anywhere!)
Wagon rides
Watching season 3 of 24 every night while wrapping gifts
Being unplugged (almost) for a few days
Caroling. Best night ever.
Missing my sister (who had to stay in WI b/c she's due with baby Avery in mid-Jan)
Jammie days
and the list goes on…
It was a great few days. And just for my own memory, which is fading year by year I swear, I'm going to bore you with a million grainy photos of the random moments I thought to grab the camera to capture!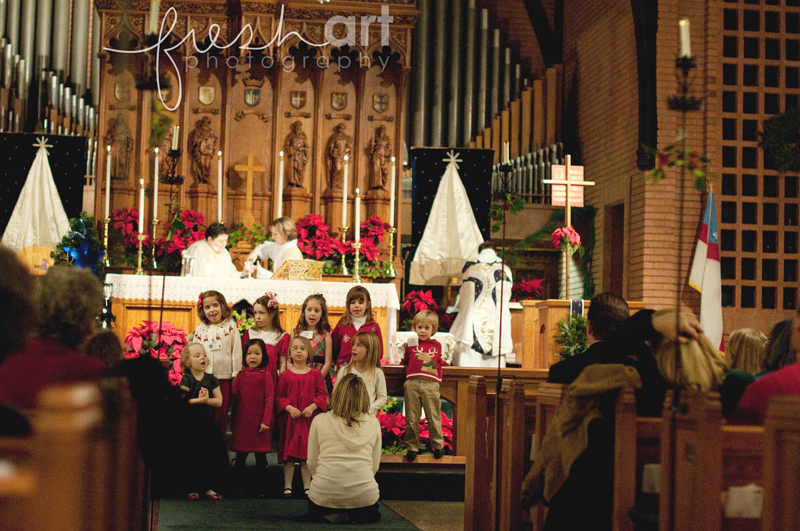 Christmas Eve "kid" service… LOVED seeing Bailey sing in the cherub choir this year!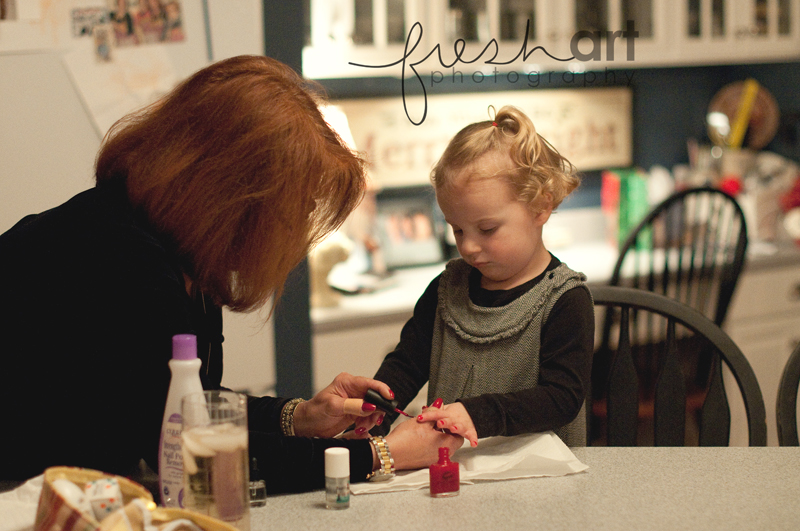 Great Aunt Linda painting the girl's nails.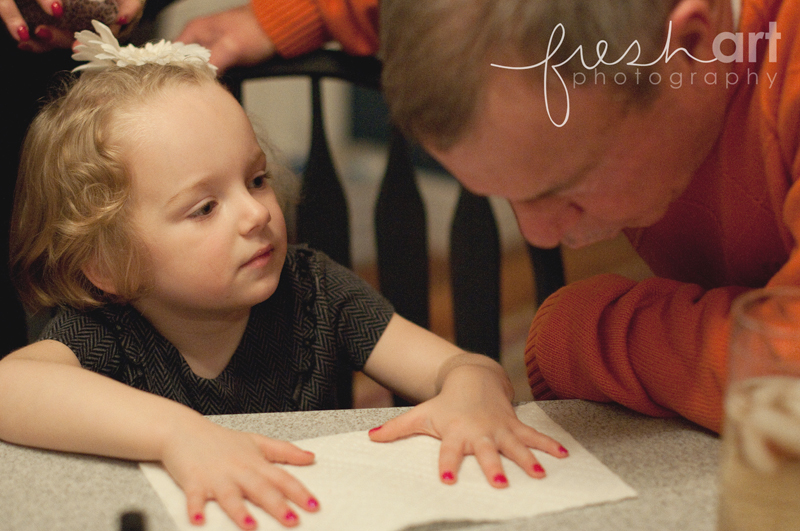 Great Uncle Tim blowing on Bail's nails to help them dry… so cute!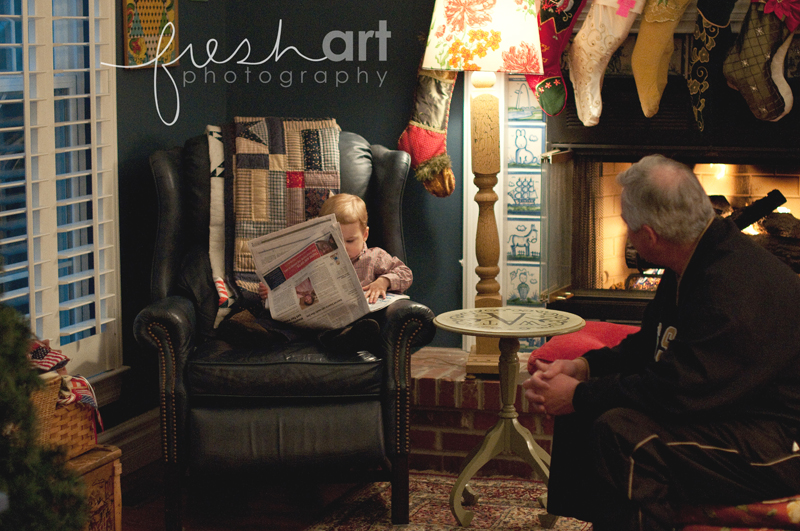 Gray climbing up in Bubba's chair to read the paper! That's "big" Bubba watching!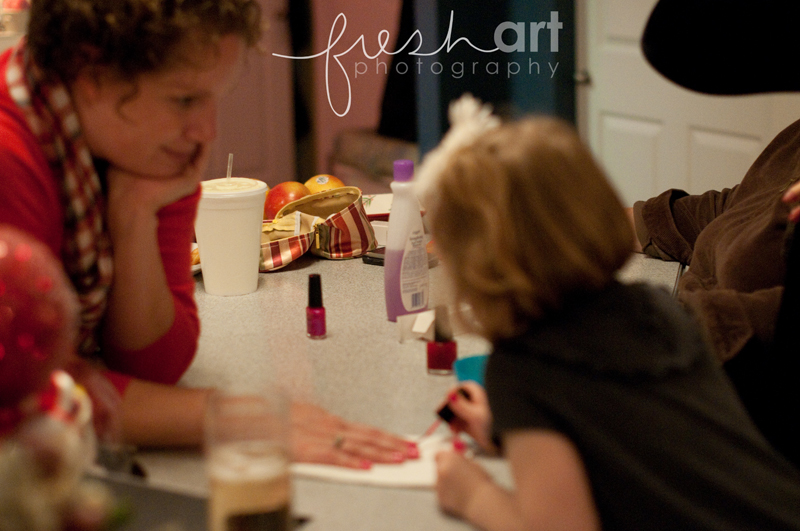 Bailey painting my nails and C taking a totally out of focus photo (ALL photos of me are out of focus!)
Listening to Great Grandpa Allen read Twas' the Night Before Christmas (a long time Allen tradition).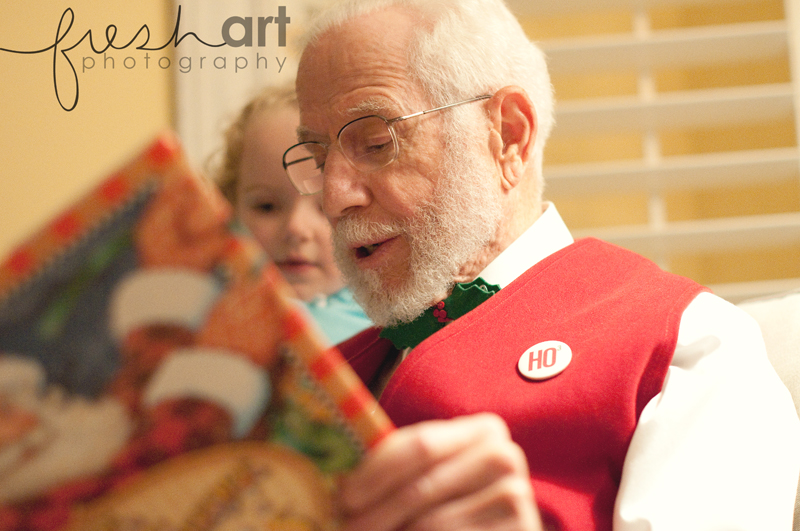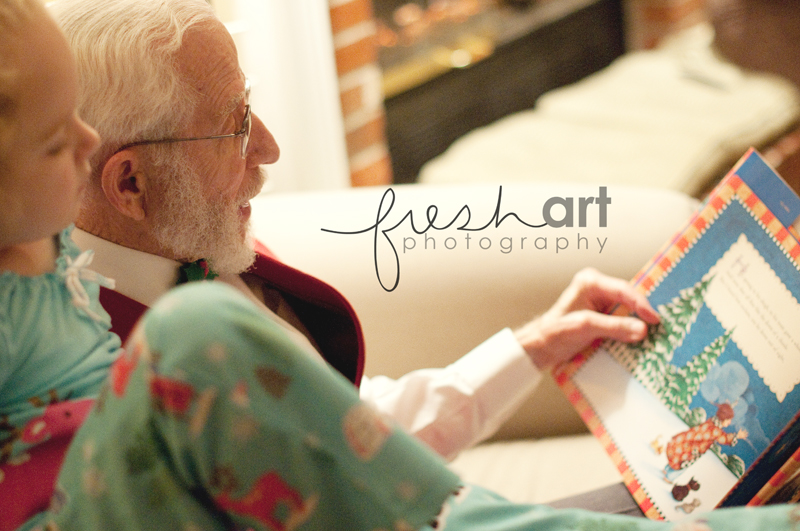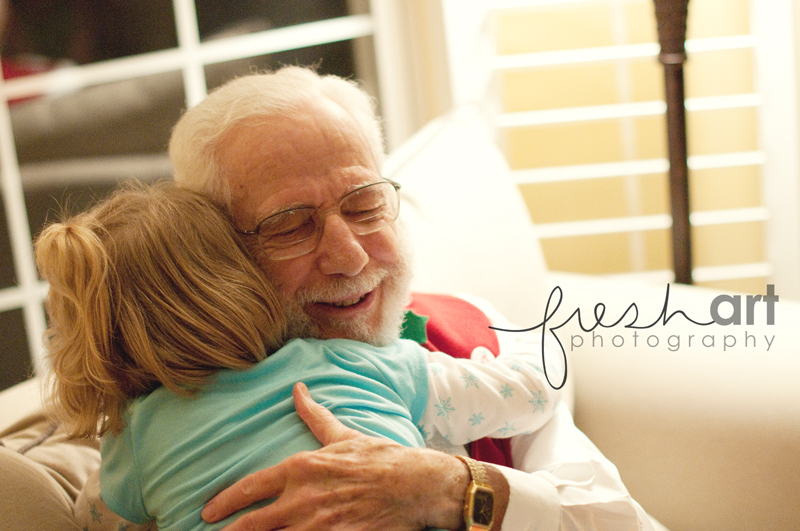 Christmas morning (6am)… the kids playing their new instruments (all from Plan Toys).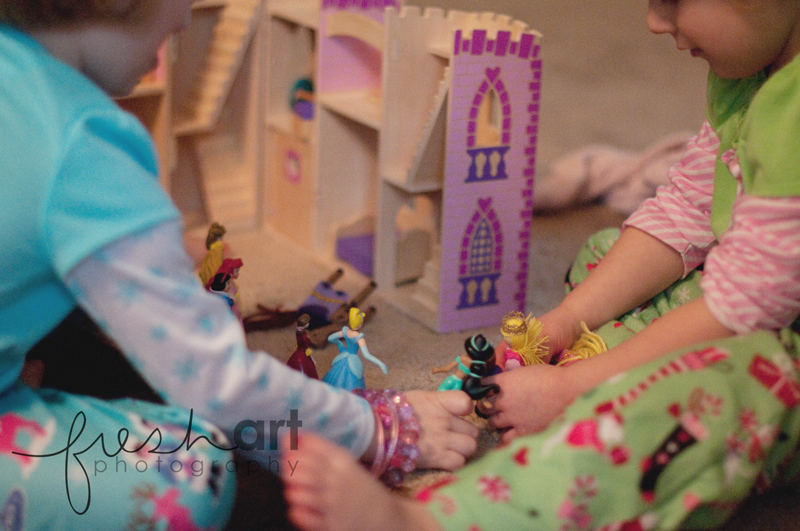 Christmas morning (7am… done with gift opening!)… playing with their new Melissa and Doug wooden castle… the favorite toy for sure!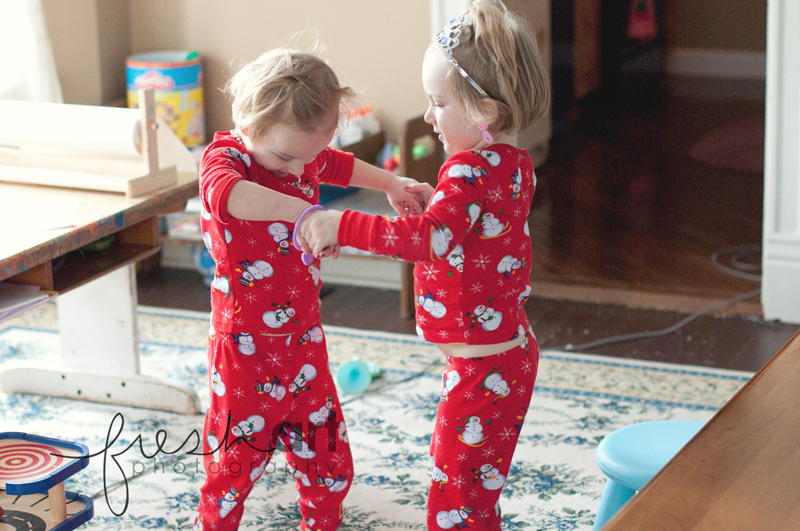 Today… a jammies day (jammies from Grandma)… dancing with their princess jewelry on (gift from Uncle Jack).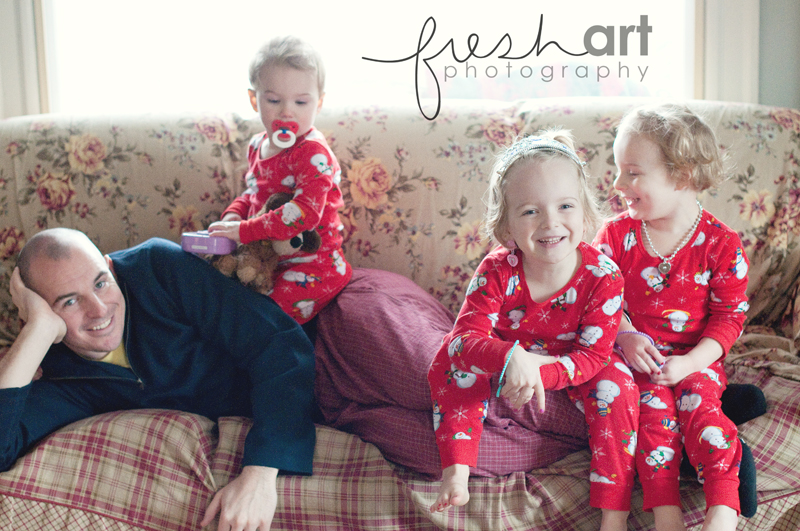 We stayed in pjs ALL day today and it was awesome! We played and cleaned and organized and played and cooked and slept and played. It was a great day and the perfect close to our three days off for Christmas!
Tomorrow life starts back up again as Kim and I have a newborn session in the morning with a maternity session immediately afterwards… which means it's a Daddy day around here… which means it'll most likely be another jammie day!
I hope you all had an incredible Christmas! I might have to threaten her but I'm going to make Kim blog HER Christmas morning as well! I'm DYING to see what a house with SEVEN kids all opening gifts at the same time looks like! HA! Do you hear that Kim? It's a challenge! Show us photos!