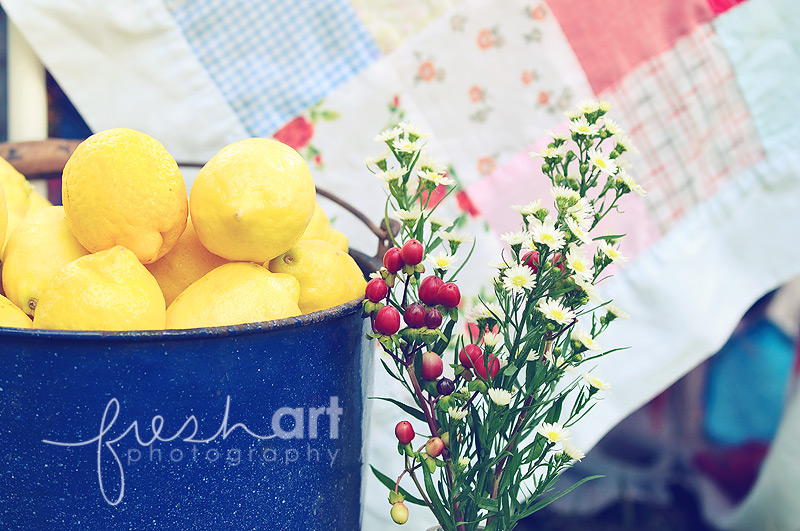 When I first started my photography business I booked a number of newborns and when I went to the sessions we did all the traditional poses. And most of the "traditional" poses include mom or dad or siblings. So although I tried to pose the babies I would say that 80% of the shoot was with a family member holding the baby.
And that's ok. There's nothing wrong with wanting a lot of photos of you, as mom or dad, holding your new baby.
But since Kim and I merged a year ago and have gotten WAY better at posing those tiny babies, our clients are opting out of the photos more and more. They realize that a friend or family member can take a decent shot of them holding the baby, what they want is art for their walls that only we can deliver. So now, 90% of the time we are just photographing the baby alone using all of our props and backdrops and accessories. A big change from just a couple of years ago!
The one exception we've found to the rule though are siblings. Parents do want at least one good shot of their kids together, no matter the age difference. And photographing a newborn with a toddler or preschooler can be tough! So we usually opt to go more traditional and back to our roots with the posing… creating a good photograph but not necessarily art, you know?
With Sadie's session coming up and knowing Becky wanted some shots with her older girls, Kim and I decided that to really give our clients our best work we needed to rethink our sibling photographs. If we pride ourselves on creating ART then we needed to deliver art! So the brainstorming started!
We talked for a long time and it was hard to come up with an original idea because there have been some amazing posed sibling shots done before! And although we're not stating that we're the first to come up with this idea, we've at least never seen it done like this before so we feel confident that to our knowledge we're not "stealing" the idea!
For all you photographers out there… here is what we were thinking…
It's summer and we wanted to capture that. We wanted something that would be fun and child-like. Not too serious. Playful. Bright. A bit country. And we came up with a lemonade stand. Complete with chalkboard sign, old jars of wild flowers, mounds of lemons and an antique quilt. Everything besides the lemons and flowers were pulled from my house (my home's style is very country cottage so it was easy!)… which helped to keep the budget in check! Then just before the Canatsey girls arrived we staged the shot! Here are the details…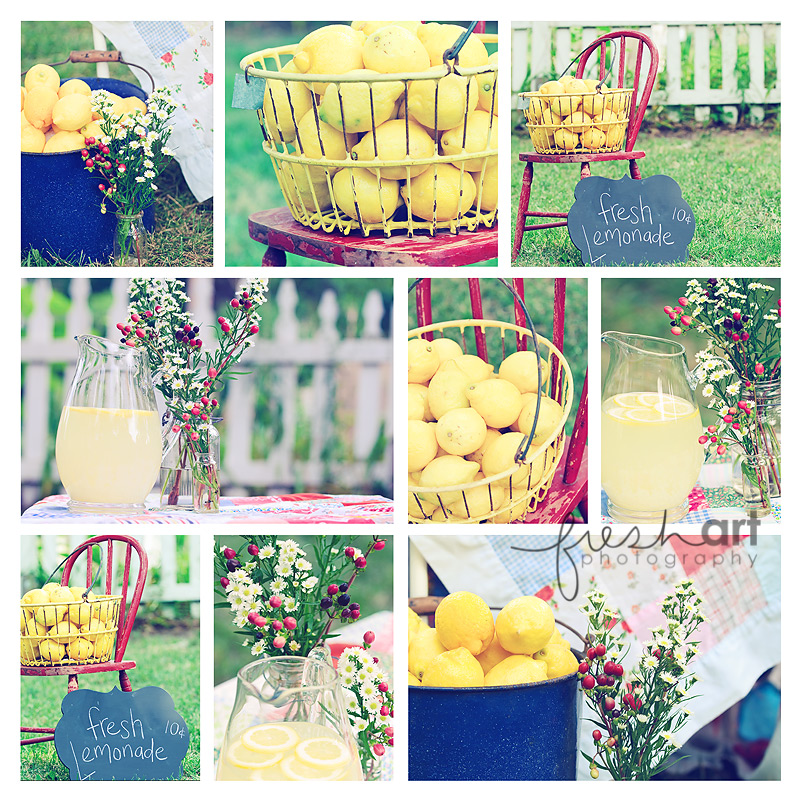 Then we got the girls in there and well… you be the judge!
I. Am. In. Love.
And we have all three coming back tomorrow to try out the second idea we came up with the other day… an idea that will haunt me until I can try to capture what's in my mind through the lens! So one more shoot it will be!
Thanks to Becky and Nick who allowed us to have total creative control over their session! We LOVE clients that just let us do our thing! Can't wait to see you again tomorrow!