Editing mini sessions are SO fun! Seriously, photogs can you relate? We promise 10-12 images total per session. Which means we each only need to have about half that! Editing 5-6 images? AWESOME! So here we are, cranking through the sneak peeks!
But before I start the official sneak peek numero dos (I'm in a Spanish mood I guess!) I have to tell you the BIG HUGE MAJOR faux pas we witnessed not once but TWICE on Saturday!
We were in what I guess is now not our secret shooting place because throughout the day THREE other photographers showed up to shoot their clients. Which is fine. If you asked us directions to this place we'd give them to you, we don't feel we own this abandoned industrial park!
HOWEVER.
If you show up at a location with your client in tow and you see other photographers shooting or getting ready to shoot?
GO SOMEWHERE ELSE!
The first encounter was insane. We were standing near the three cars we had parked, Kim and I both with massive cameras slung on our shoulders and Tom's truck full of props/furniture was parked 20 feet away on the street we were preparing to shoot on. And this photographer (that I want to link SO badly since she had her website PLASTERED all over her car!) drove up, pulled AHEAD of Tom's truck, parked, got out and started shooting!
Dumbfounded doesn't describe what I was feeling but it comes close. Pissed off maybe hits the nail harder on the head. But it was a mix of the two for sure!
We sort of froze for a minute and we were debating going somewhere else but we already had our props out so Tom, or Papa Bear, asked me if he should make them leave! HELL TO THE YES!
So our big bad Papa Bear walks over and asks her to leave so we can finish our shoot!
But are you ready for this?
SHE CAME BACK! Like less than an hour later she did the same thing again but this time totally ignored us and shot around us!
Listen people. Please hear me here.
If you want to know where we shoot, just ask. We'll tell you. If you see us shooting (or any other photographer!) somewhere and you have a client with you… GO SOMEWHERE ELSE! You just don't shoot that close to someone else!
And later in the day it actually happened again with a second photographer but by that point, eight sessions in, we lost the fight and just moved ourselves.
The third photographer? He stayed at least 2 blocks away and was only there briefly. He gets it and we appreciated that!
Faux pas. Major faux pas!
SHOOT FOR SEAMUS #4 ::: JENN AND DUSTIN ROBERTS
Ok, so let's just start out this sneak peek by telling you how Kim and I practically high fived each other like school girls when Jenn walked up! Can you say GORGEOUS? And their clothing choices? Impeccable! We literally could have photographed then all day long! It was SO hard to stop ourselves from just going and going! Let's just say that we are waiting on pins and needles for Jenn to call us to say she's pregnant!
SO yes. She's gorgeous right?
But the BEST part of their story is that they already HAVE great photos! They had engagement and wedding photos taken by our friend Bobbi Brinkman and they really haven't been married all that long… but Jenn felt passionate about taking some photos to document their honeymoon stage. The time between wedding and children. That time that can seem to fly by with only some snap shots to record it. And I think it's awesome that she's already documenting their life b/c I think most of us kick it in gear once the babies start coming.
Anyone else want a honeymooning shoot? We'd love to help you out!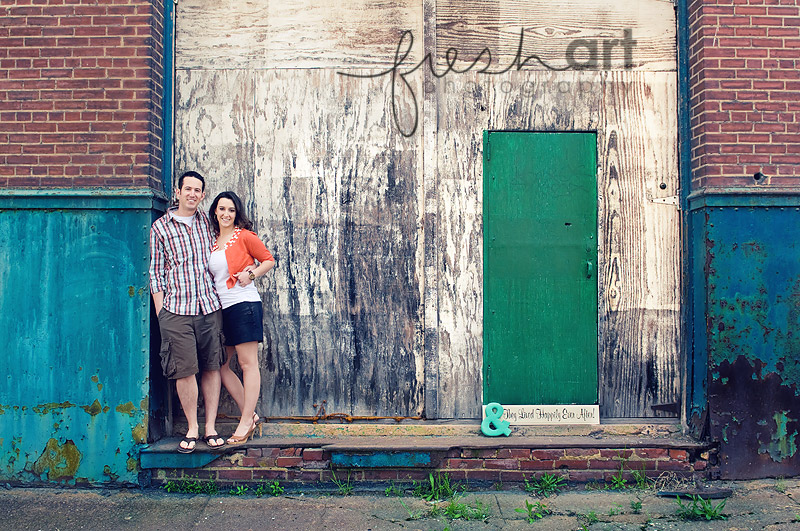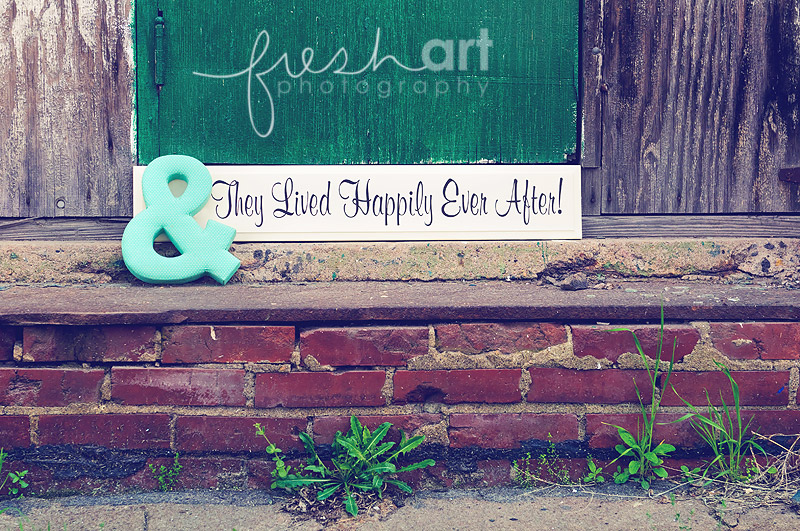 SHOOT FOR SEAMUS #5 ::: THE MCAVIN BOYS
The McAvin boys know the NICU at SLCH all too well as they were there during the same time Seamus was hanging out in his isolete. Small world that St. Louis ALWAYS is, Sharon recognized Matt as a friend from high school. So the Johnstons sort of showed the McAvins the ropes of the place they knew too well.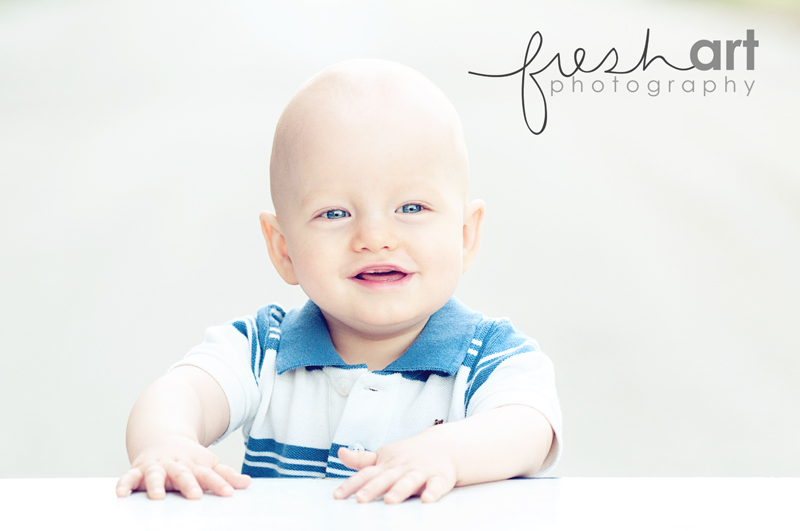 Meet Owen. And below is Ryan.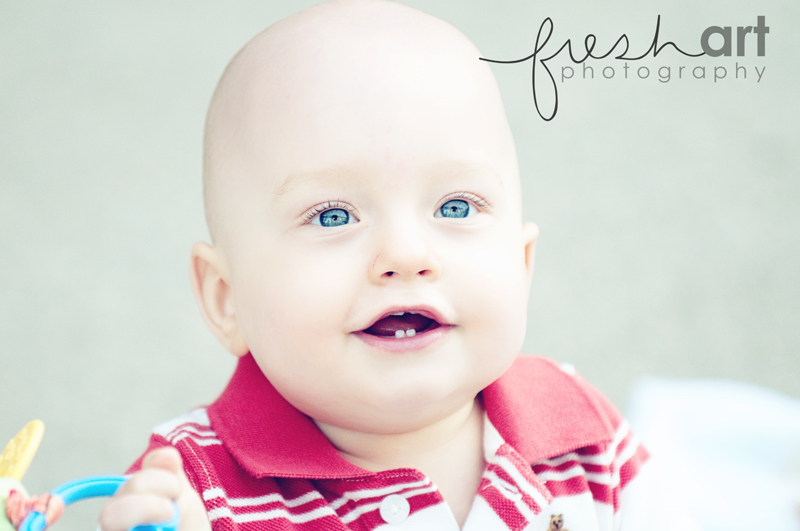 Thankfully, these cruisin' little men, who just celebrated their first birthdays, are NICU graduates! They were as sweet as can be and it was great to meet their family… except as SMALL A WORLD as St. Louis always is… I know their Aunts! Who came down for the shoot and surprised the hell out of me! Beth and Bridget both played soccer for Chris and babysat our kids last year! We love that family, actually, C and I have TPed that family! HA! It was rad how many connections there were in the alley that day!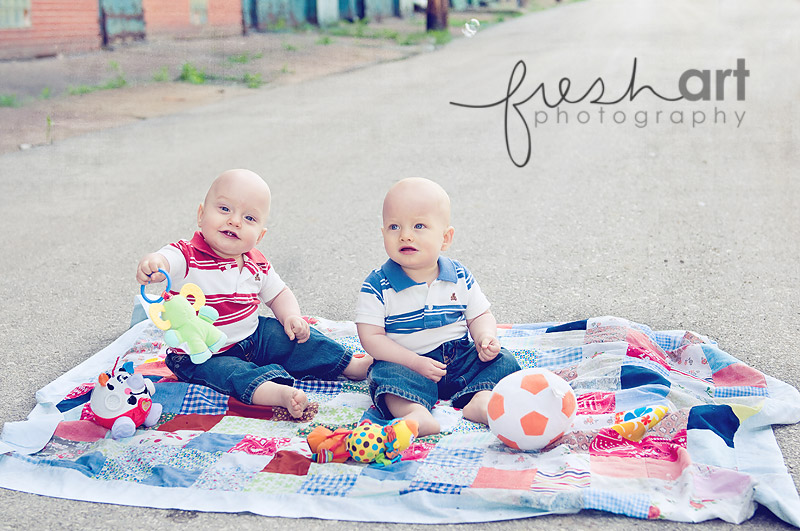 Thanks McAvins!
SHOOT FOR SEAMUS #6 ::: THE BALOGH KIDS
Kim and I met up Ford, Virginia and Jeb at our V-day minis and it was great to bring them down to our normal shooting space! Although Ford was a little disappointed that we didn't have all the cool snacks like we did in February!
Virginia ALWAYS has on the cutest clothes you've ever seen and let me send a shout out to her awesome mom, Charla, who is a rep for this company… CHARLA… will you link to the website in the comments so we can all go peek? And leave your email b/c you never know who might want to host a party for you!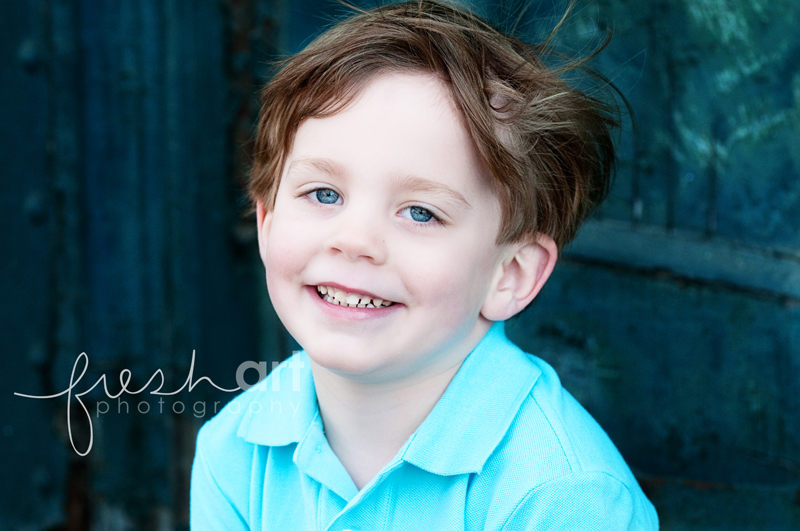 Thanks Balogh kids and of course Charla, for coming out to support the NICU!
The last FOUR sessions will be coming soon as well as an entire post dedicated to the behind the scenes photos!