If you used to read my old blog (Jodified) then I'm sure you read THIS post. A year later and I am now really close to that amazing family! They have blessed me more than they will ever know and for a while now I've been trying to think of a way to honor their son, Seamus. (Go read that post so you know what I'm talking about and then come back!)
All of my ideas were terrible+cheesy+dumb so I asked Kim what she thought I/we could do and she came up with the most brilliant idea ever! That idea, spun with the ideas of Seamus' parents, his aunt Julie and the incredible people at St. Louis Children's Hospital, is now something that Kim and I couldn't be more excited about!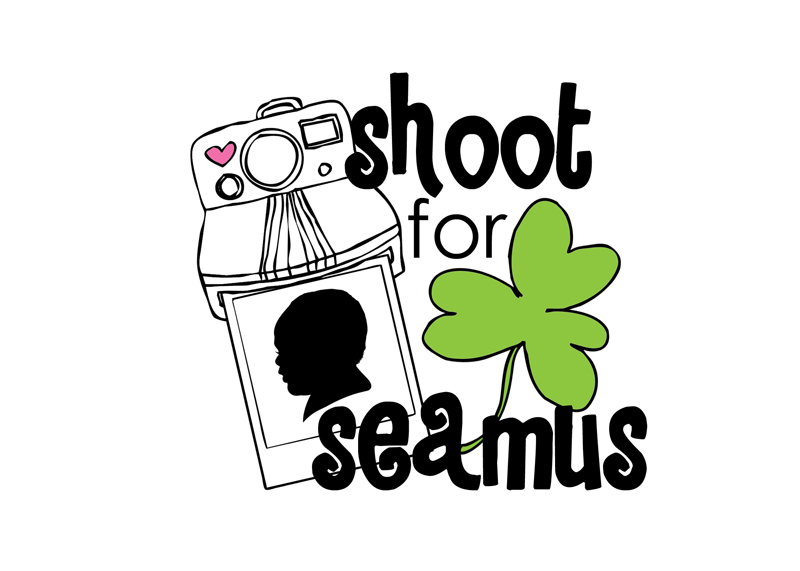 More info on WHAT the Shoot for Seamus event actually is but first I have to tell you quickly about the incredible artists that helped me create this design!
When designing the logo for the event I knew that I needed a shamrock but anything I drew looked like Bailey had drawn it, so rather than go the clip-art route I emailed my favorite artist, Jessica Rose of Vol. 25, and asked if she would mind donating her time to draw a shamrock for us! She did and I LOVE it! Thanks Jessica! I also used the polaroid, one of her overlays from her Be Mine set, as the frame for sweet Seamus!
Then, I knew I wanted to get Seamus in the logo somehow but a photo wouldn't print as well as I'd like on all the things we'll need to print so in a last minute ditch effort I left a comment on a blog asking for help. I won't link that blog b/c I never heard back from them. BUT, God was watching that day and worked it out perfectly b/c Angela of Simply Silhouettes happened to read those comments on that other person's blog and SHE emailed me! And she offered to help! And her and her talented husband took an image of Seamus and created the most amazing silhouette ever! I love it so much and we have SO many things we're using it for now! Thanks for reaching out to a total stranger Angela! Check out her AWESOME website HERE!!!
So with all of that help I managed to put together the Shoot for Seamus logo! And from there the rest was history!
Wanna know what exactly Shoot for Seamus IS???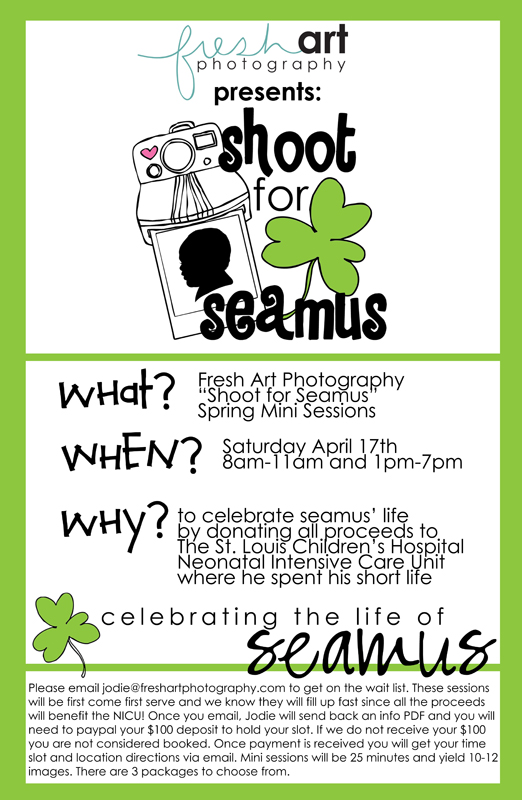 We are SO excited! Email fast if you want to get more info emailed to you! Remember… ALL the proceeds will go to the NICU in honor of Seamus' sweet life! ALL THE PROCEEDS!
AND that's really not all but I'll tell you about the other part later this week!
(We have a sneak peek to get up tomorrow for the Mohr family but this Shoot for Seamus poster will be making a few more appearances until we have all the sessions booked!)