The blog is light because we are in the midst of BUSY SEASON! If you read a lot of photography blogs you'll start to hear it over and over again… all of us photogs loving and complaining at the same time about the fall busy season! We are having 2-5 sessions per week which is a lot for us and we're working our hardest to keep up! Bear with us, we have lots of fun stuff for this little blog once winter hits and there's not as much happening!
————————-
On to SWEET Sophia!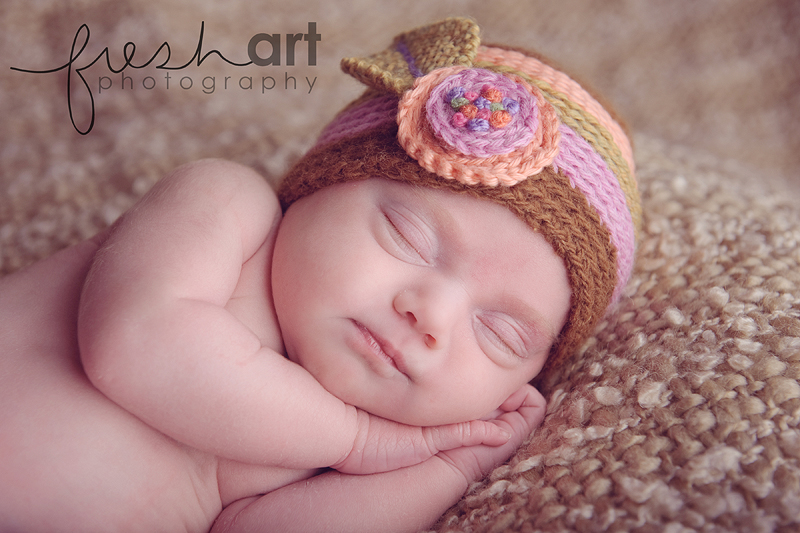 We LOVED hanging out with her awesome+creative parents! Mom, Kristin, works for Feast Magazine and asked us to do the scale shot just in case the magazine wants to announce her new bundle!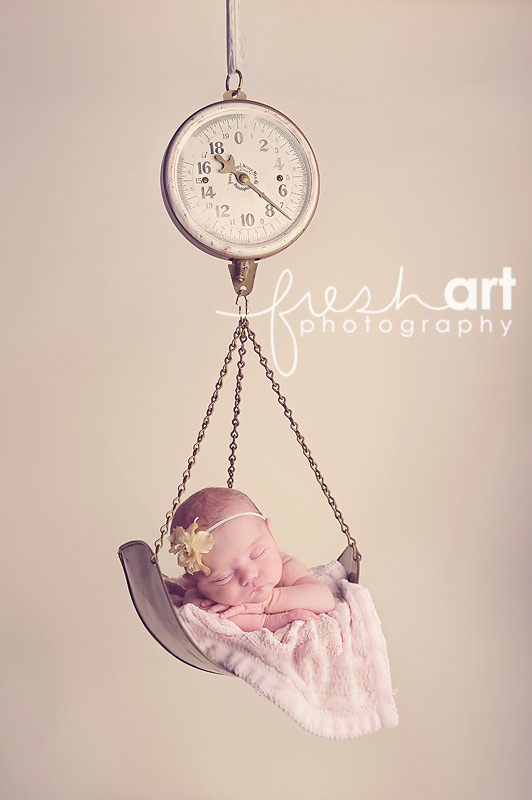 I hope you all saw Kim's awesome behind the scenes post about how we got that shot! HERE!
Dad, Tim, is also super creative and he asked us to get this shot…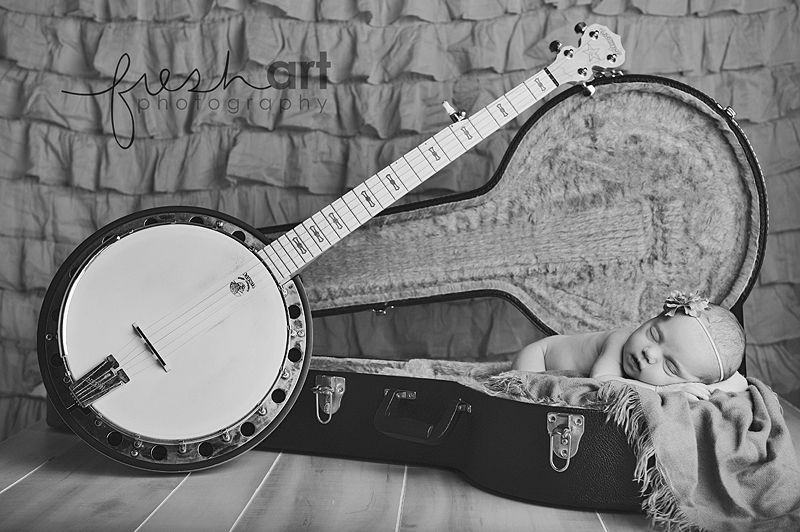 This was certainly the first time we've photographed a newborn with a banjo!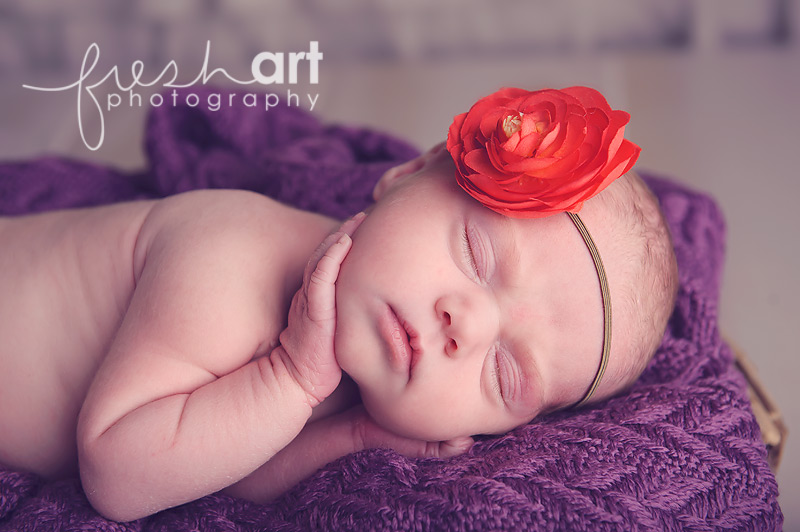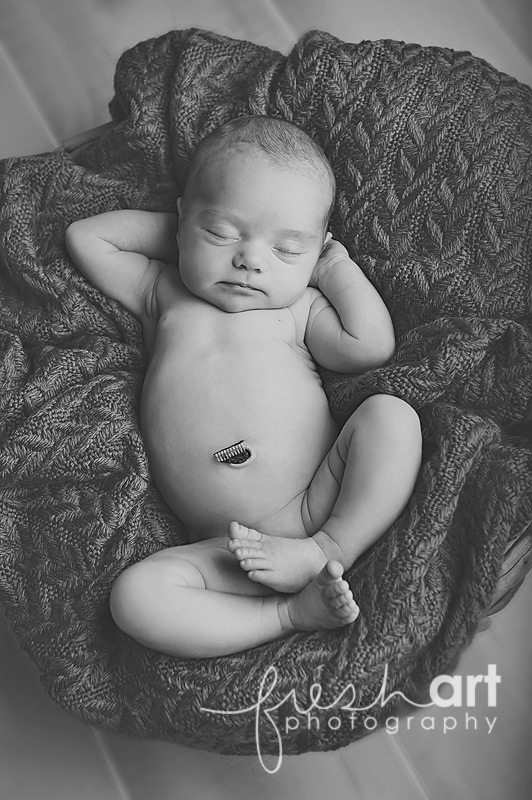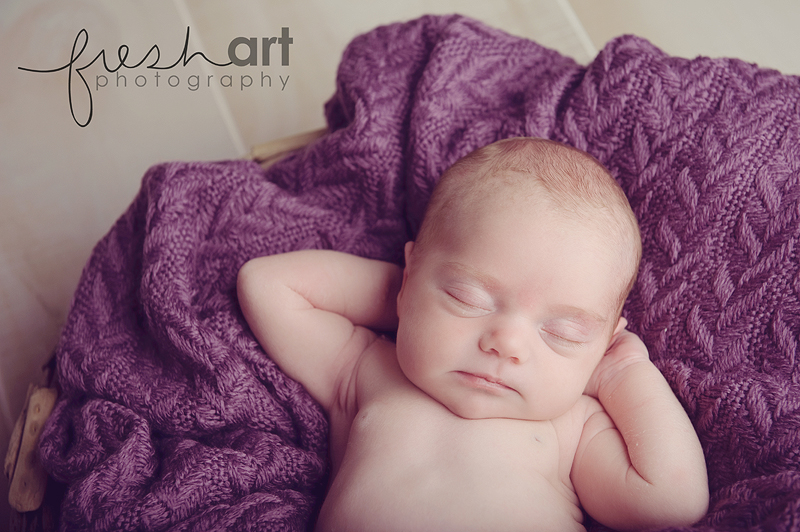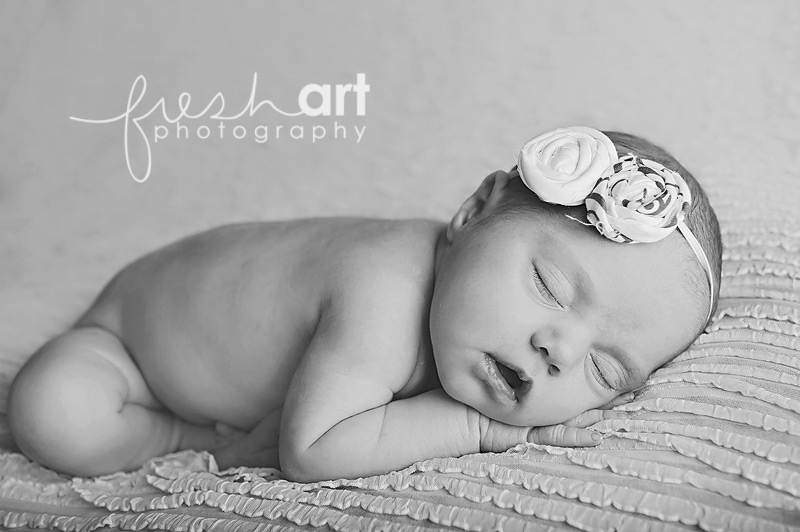 Thanks Brashares family! It was so great to meet you and photograph your adorable baby girl!