Fresh Art is traveling again!  Spring Break, baby!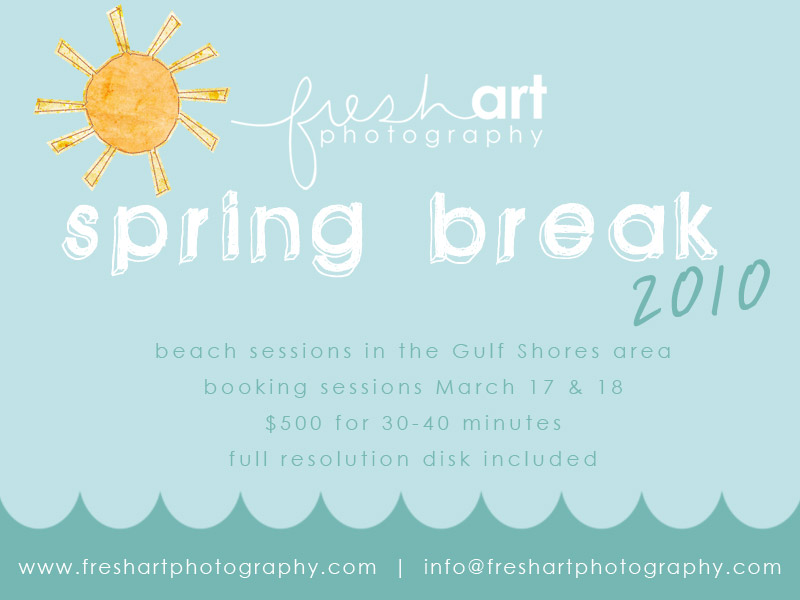 Fun beach sessions.  Full resolution disk.  BEACH.  SUN.  Need I say more?!
Maybe you don't have Spring Break plans yet?  We have rented beach houses from both Meyer Real Estate and Kaiser Realty and been very happy!
Hope you can join us!  March 17 & 18th!