Gear up people. This is going to be one LONG blog post with SO much info you might need a drink and a note pad to take notes! Or you might need a degree in Fresh Art to follow along all the connections I'm about to blow your mind with!
Ready?
Here we go.
You ALL know this girl right?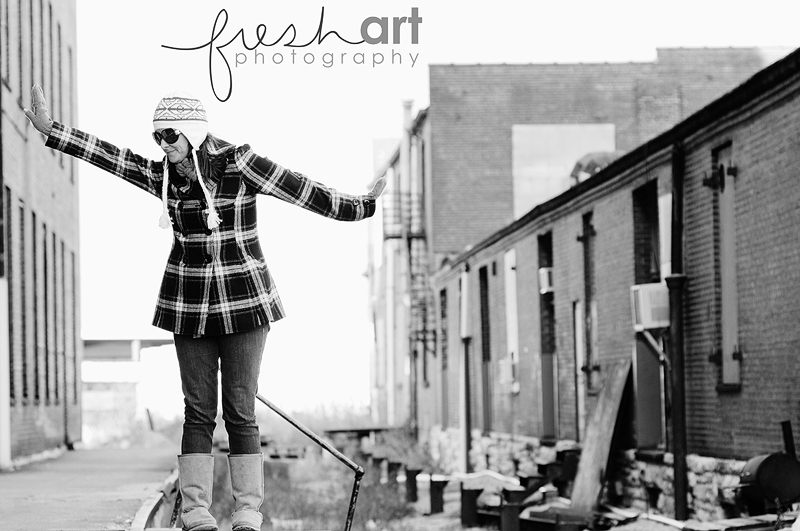 She is officially going to kill me and I bet within minutes of posting this I will get a text telling me just that! HA!
This is Katie Mohr.
Just in case you're new around here or don't pay close attention, we photograph her a lot. And her awesome family. For their last session we wanted to experiment a little and so did she, so we gave over complete creative control to her with very little direction at all and with her help we got shots like this:
All photographed by us of course but all completely styled by her. To see more of the shoot go HERE.
When the session was over and we looked through the images we had a photogasm. Katie rocked it. The styling was perfection and an idea was born.
Our big announcement?
Katie Mohr will be a big part of Fresh Art this year and hopefully for a long time to come! As our STYLIST! For a slight additional fee you can choose to add Katie on to your session! She will help you design the session to fit your family in the most amazing way possible. You get her for 2-3 hours prior to the session to help design the shoot, choose the location, pick clothing/props and then at the session she will be there to help pose/style/be your personal assistant! It will take a normal family photograph and make it YOURS. More personal! In the coming weeks we have sessions planned that Katie is running so the sneak peeks will be coming soon! If you are interested in getting more personal help while making your family portraits into true art just let us know and we will send you all the info you need!
So that's our fun announcement but are you wondering about the spring mini sessions?
Well, if you read Katie's blog (which you should) you would know they've been on a LONG journey for another child. A very long journey that she blogs about so openly and honestly. Seriously, go read her blog! Well. They got AMAZING news recently that there is a sweet little baby due in a couple of short months ready to make them parents again!!! HUGE NEWS!
But do you know how expensive adoption is? And they only have a tiny amount of time to raise the money in order to receive this incredible miracle and answer to prayer.
So Kim and I want to help!
On Saturday MARCH 26th we are holding children mini sessions to raise money so they can bring this baby home where he belongs! ALL the money will go directly to the Mohrs. In fact, we don't want the checks made out to us at all! You will mail them to us but please make them out to Russ and Katie Mohr!
The cost is $200 which includes a HIGH-RES DISK!
DO YOU HAVE ANY IDEA WHAT KIND OF DEAL THAT IS?
Let me break it down. March 26th. Mini sessions. For your kids. 20 minutes shoot time yielding 10 images you will get on a disk to print at your leisure. For $200. Our normal price is $525. That's a HUGE savings. But we talked to Russ and Katie and we all agreed we'd rather FILL THEM UP and make a little less money than not. So we're all on board at this price… but if your heart is leading you to give more? Well, we certainly won't stop you!
As if this blog post could get any longer…
If you know Katie Mohr then you MUST know Tom and Sharon by this point in your blog reading right? Do I even need to link to their story or sessions? I didn't think so. (The image above is from the Johnston's freezing cold maternity session that Katie helped us with! SO nice to have her there primping Sharon so Kim and I could 100% focus on the shots!)
So last week when Chris and I were hanging out with them letting me get my Mac fix I told them the good news about the new Mohr baby and the mini sessions to raise money to bring that baby home.
They were SO excited they offered to SPONSOR a mini session for someone else!
HOW COOL IS THAT???
It inspired Kim and I so much that we want to take their giving to an entirely new level!
So here's the deal.
We want to help the Mohrs, obviously, but we also want to help others. On the same day. SO. We need TWO things from you.
1. Anyone that wants to donate money to the Mohrs to sponsor a session for someone else email me at [email protected]. It can be $10 or $200 we don't care. If they all come in small increments we will keep track until a session is completely sponsored. If you're booking a session for the minis and want to add on a little money you can do that or if you're out of town and just want to give you can do that too! Kim and I will keep track of all that comes in and announce in a few weeks how many free sessions we can giveaway!
2. We need submissions. WHO do you know that deserves a free mini session of their kids? Why do they deserve it? Nominate yourself or someone you know. THIS is the group we'll choose from to give the free sessions away! Email me (Jodie) with your nominations ASAP!
We will be shooting on MARCH 26th from 8am-11am and 1pm-5pm but if we 1. fill up the slots with paid sessions or 2. fill up the slots with sponsored sessions we can work through lunch to add in more sessions! We are willing to do whatever it takes to bring this baby home!
IF YOU ARE A LOCAL BLOGGER please consider posting about this on your blog so we reach new families!
Does that all make sense?
Katie Mohr is joining Fresh Art Photography as their in-house stylist for 2011.
Katie and Russ Mohr are adopting a baby this spring and we want to help!
We are hosting mini sessions (STYLED BY KATIE BTW. Duh how could I forget to mention this?) on March 26th for $200 each with all the moola going straight to the Mohrs.
We have ONE free session to give away and want to give away more so donate some money to help make that happen!
Submit your nominations for a deserving family to receive the free mini session(s) we want to give away.
Longest blog post ever? Probably. Full of so much good stuff you might need to read it twice? Maybe!
We can't wait to see how these mini sessions bless the Mohrs and other families as well! Let's PAY IT FORWARD you guys!
And fill in that question mark with one tiny baby who so deserves to have these two as parents!
Thanks and good night!