Hello friends! Anyone out there? Do we read blogs anymore? For those that don't know me – I am Jodie Allen and I am a Baby Photographer in St. Louis, MO. I also capture newborns, families, kids, headshots – you name it! I'm going to assume though, if you're here reading, that you DO know me! SO where have I been?
I've been absent from the blog b/c keeping up with 5 social media accounts, 3 kids, 8 chickens, my husband and just ALL THE THINGS makes remembering to blog to hard for me these days! If you've been around a while you'll remember my days of 3 under 3. Some days that feels like a cake walk compared to three kids in three schools! This year has been tough! BUT the ride just gets more exciting b/c next year Bailey begins high school and I know that will bring about a whole new chapter in our lives! You guys, we have four short years left with her. She brings me such joy every day – she's truly the most amazing kid. I have no idea how we'll ever survive when she leaves for college so I am going to do my best to enjoy every day with her this summer b/c our summers are limited too!
OK so this is obviously NOT Bailey! I got off on a tangent and what I'm REALLY here to talk about is this sweet baby girl!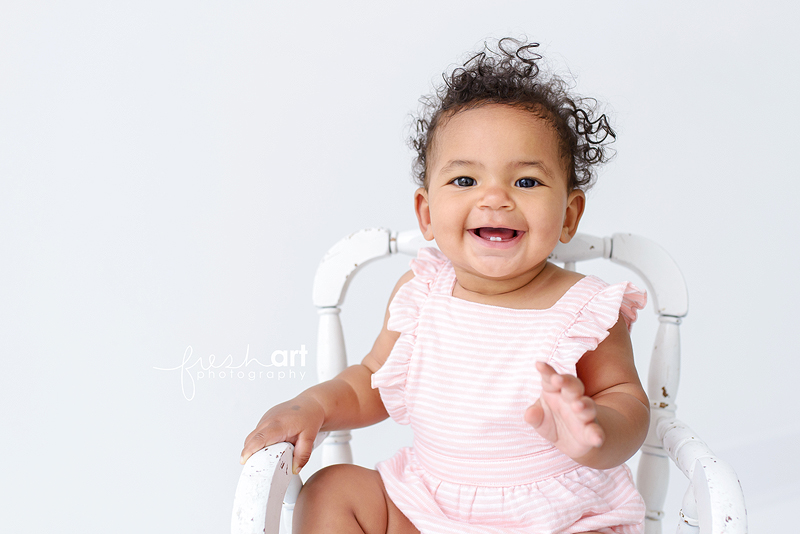 Zara literally smiled like this the entire session! I was so worried she'd lose interest I worked super fast but I think she would have smiled at me all day!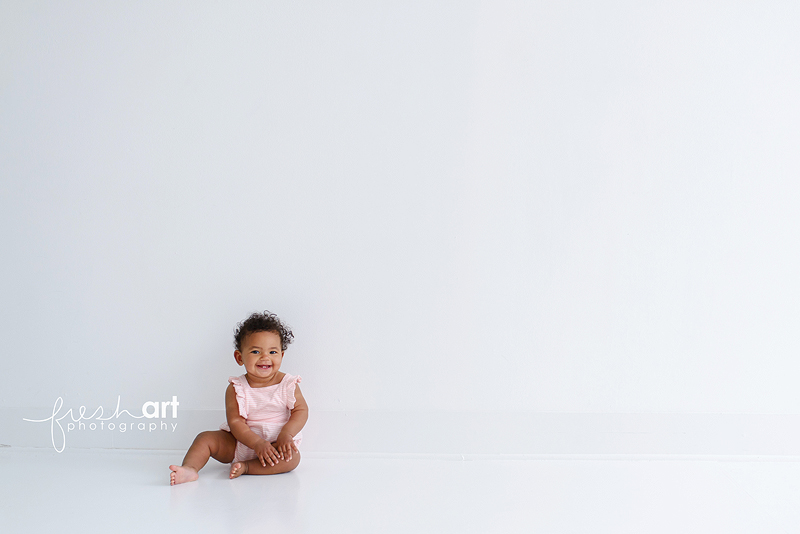 There is something about a big open space and a little tiny baby that makes me happy. All that white space. I love my studio!
OK friends. Signing off. May is HARD for parents of school aged kids b/c all the things are happening. This week alone we are out every single night with meetings, games and an 8th grade party. OH and it's Teacher Appreciation Week AND they threw in a half day just for fun! Next week there are more games (it's this weird time when baseball and softball overlap with soccer so we have 4 teams for 2 kids right now) and 8th grade graduation. 6th grade carnival. 8th grade Six Flags trip. I just got back from the middle school leadership trip to Birmingham last weekend and got home yesterday from a soccer trip to Wichita! IT NEVER STOPS in May!
OH THAT REMINDS ME – I will be shooting only a couple days a week this summer b/c I am bound and determined to enjoy this summer with my kids as much as possible (it really does go fast!). SO reach out soon if you're pregnant or need a new headshot or want your family captured!
Anyone reading? I'll give away a $10 gift card to every comment on this post just to see who still reads blogs!