Following yesterday's BIG news I thought it only fitting for today to be another GORGEOUS pregnant momma! Tara hired us for her maternity+birth+newborn session in one big package and we are SO excited to walk through this journey with her and Derek (and Santino their super sweet dog!).
We met up with them at Lafayette Square Park,  a location we haven't been to in over a year! We kind of stepped back from shooting in that area b/c EVERYONE shoots in that area but MAN did we luck out! The trees were still beautiful and although there were lots of other photogs walking about we steered clear and did our own thing. And seriously, Tara might just be the most beautiful pregnant woman ever! Not to mention that she planned her outfits perfectly! Down to jewelry, shoes, clothes, etc! It was awesome!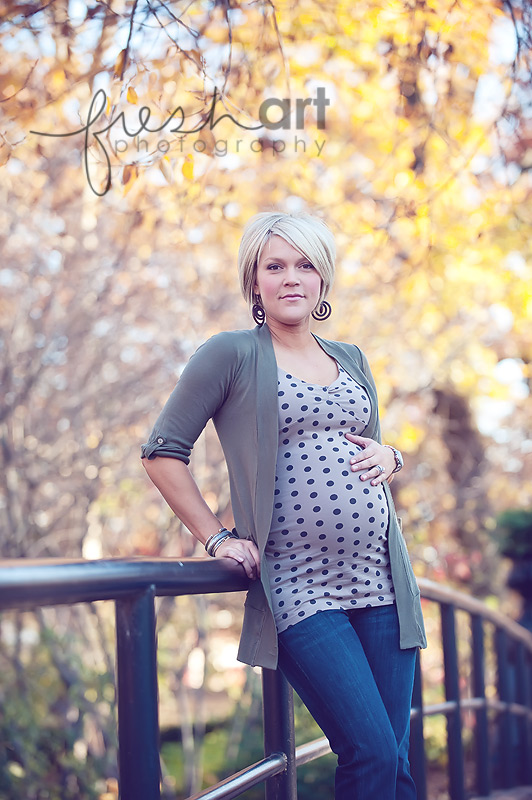 I mean, right? Seriously. GORGEOUS!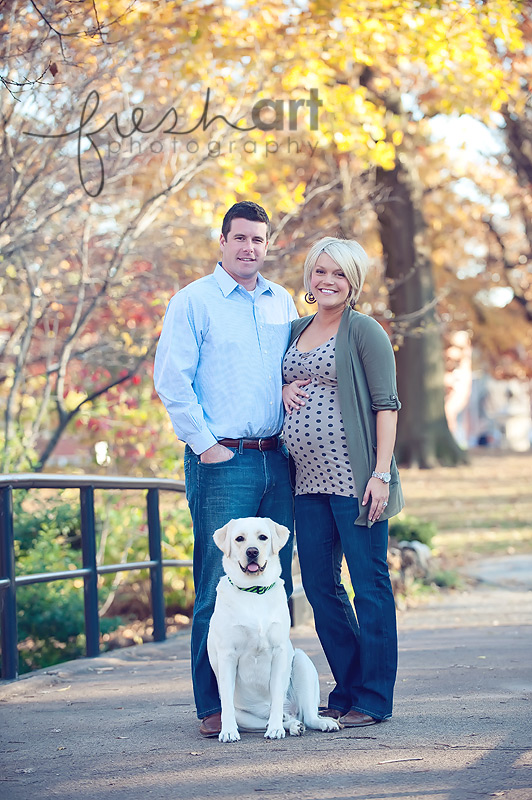 We loved that Sonny hid his boy bits so perfectly for us! HA!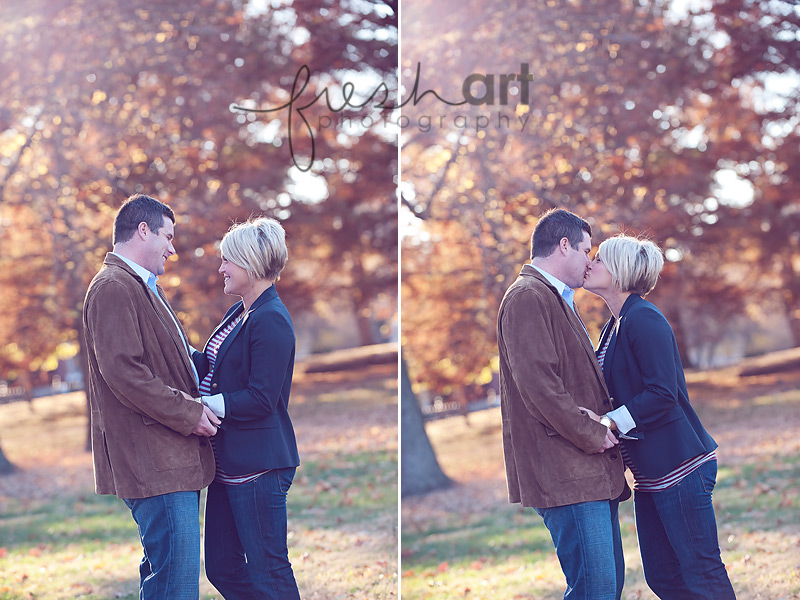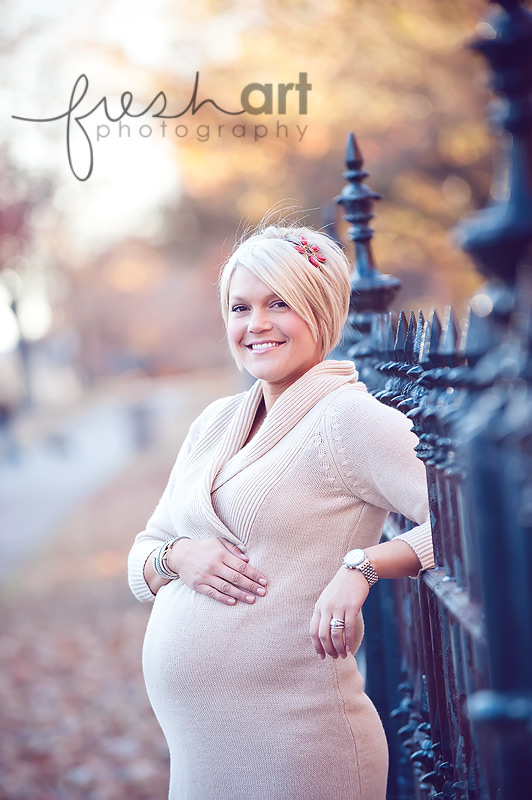 That fence kills me. I love it. And her headband? This awesome hand-made bead+wire creation…awesome.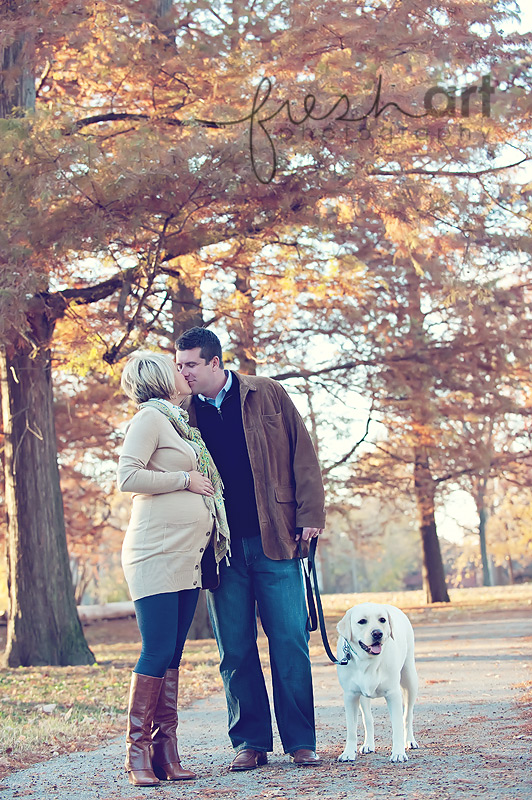 Derek was ready to GO the second they got there because of course none of us took the football schedule into consideration when planning the session! HA! But he was a trooper through lots of outfit changes and well, I hope he loves the result of his sacrifice!
Tara… it was awesome getting to meet you finally and we can't WAIT for the birth of this baby!