We actually have a semi-decent family photo thanks to my mom! It's so rare we're all dressed nicely so I shoved my camera in her hand and forced my crew to stand together! HA! It worked and I love this!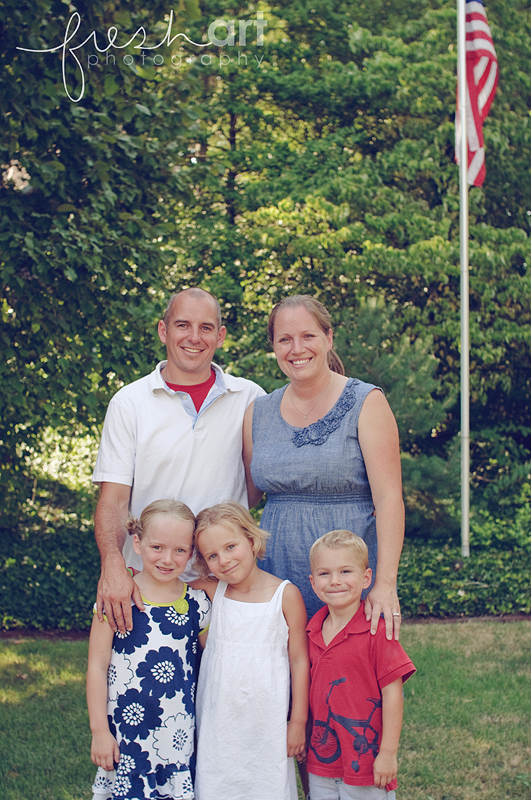 Do you see how blond my kids are getting this summer? Parker's hair has changed the most!
Today has been the BEST mix of play and productivity ever! Cleaned up the house and started laundry this morning, made it to boot camp, answered 20 emails, did a "sink/float" experiment (I'll share this soon b/c the kids LOVED it!), had lunch, hit the pool and now while the kids+Chris watch a movie I'm starting on some edits and disc burning. Tonight Gray is having a sleep over at my parent's house while we take the girls to The Muny! They are SO excited! Thanks to B&T for the tickets!
Happy Thursday!