I've known the owners and employees at Imo's in Kirkwood since I was in high school and my friend started working there. And thank goodness because that 10+ year relationship allows me to get Mnt Dew's delivered to my doorstep on days when I REALLY need the caffeine and REALLY don't want to drag three kids in the car to a gas station.
But until recently when I was in the area and ran INSIDE Imo's to get my soda I just thought ANYONE could order JUST a soda and get it delivered.
And then I saw this: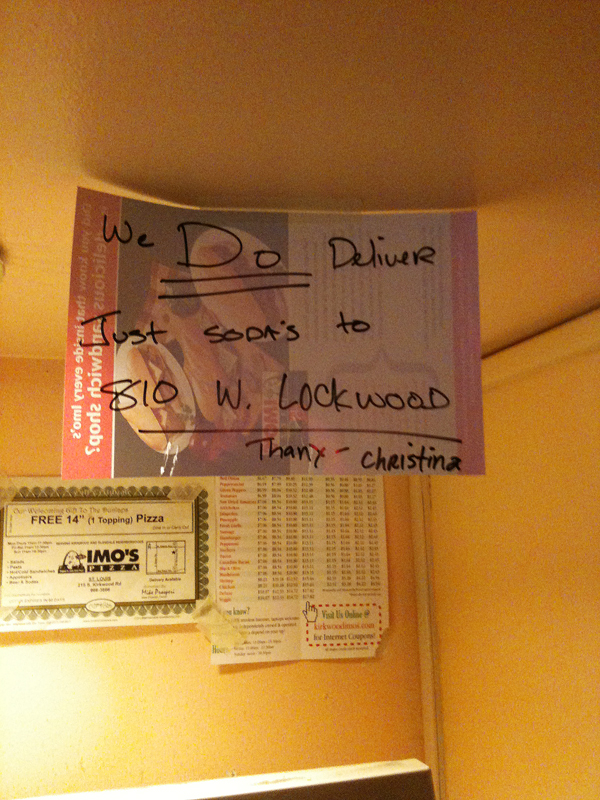 So I guess it really is just ME in ALL of Kirkwood with this special privilege! HA!
THANX CHRISTINA!!!
And in honor of my special privilege, I am drinking one now! And it's awesome!