Confession: We never mailed our 2008 Christmas cards.
Not one.
We did stick a few in gifts I think (if you're reading this and actually got one let me know please!) but I have a stack in need of addresses in my office where they've been waiting patiently for a year.
So we're going to mail them this year!
In case you don't remember THIS blog post last year here is what we intended to send out in '08: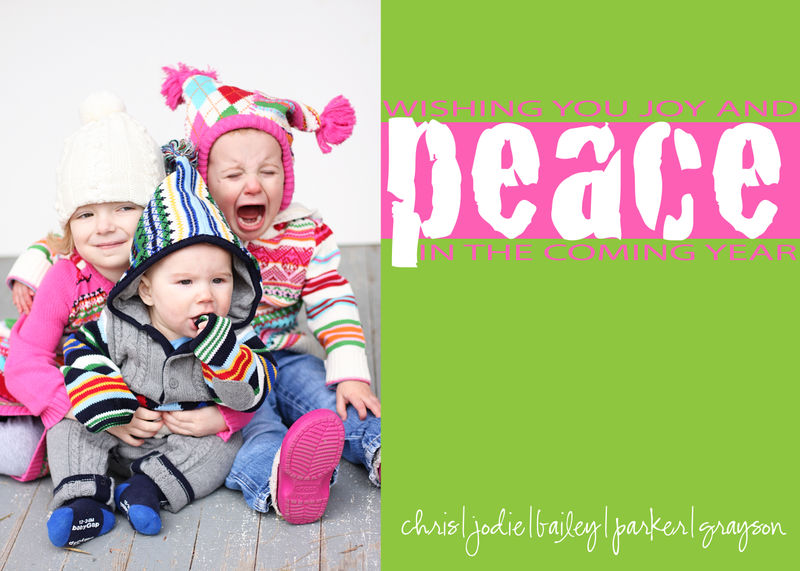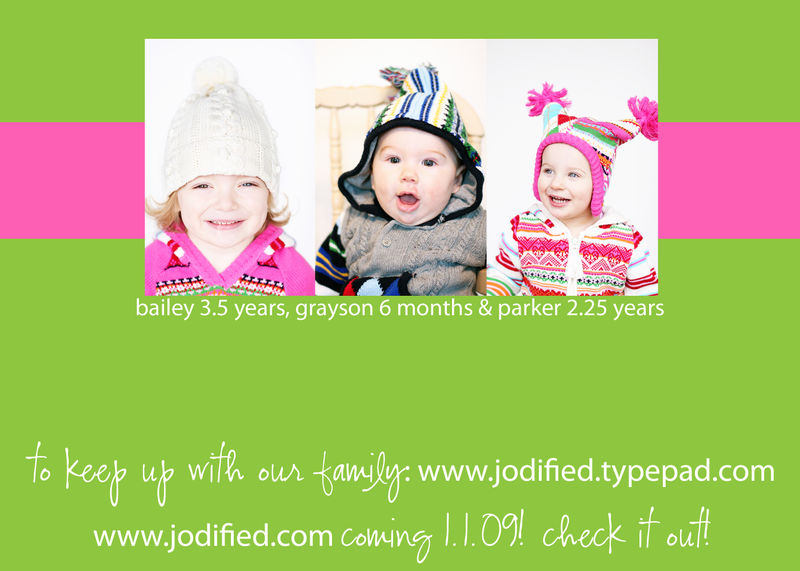 And like I said, some of you will be receiving it this year still.
BUT.
In the midst of craziness this weekend I actually sat down and in FIFTEEN minutes I had our 2009 Christmas card designed!
Who knew I could throw something together SO FAST?
And for us, this year, it's perfect!
Again, it's a flat card but this year it's just a 5×5 and will be stuck in with last year's 5×7 flat card… double the fun! HA!
FRONT: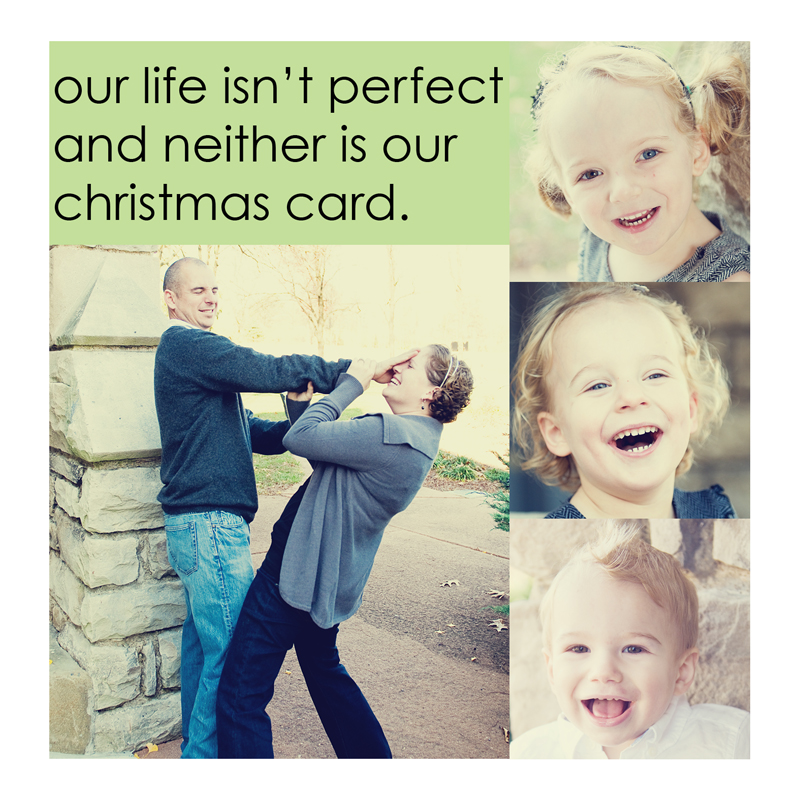 BACK: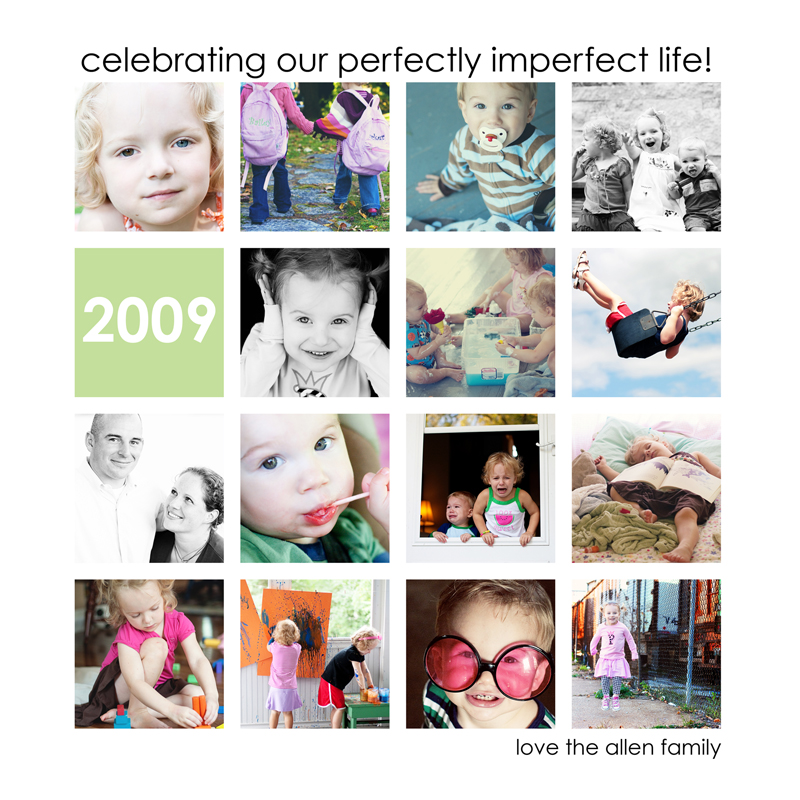 What do you think?
We love it and it makes us laugh and it is SO us!
AND I'm just glad I have something to send out this year too!
And while we're talking about Christmas and Christmases past I want to share with you this note I found while cleaning my office today…
Jod, Someone famous once said that photos capture only a single moment, but that moment will tell a chapter in the ongoing story of your life. On this Christmas (2007) I want to express my appreciation and gratitude for the moments you capture on an everyday basis. I have selected some of my favorite moments and put together a rather unique scrapbook. I don't say it very often (when I should) but you have a gift as a photographer and we (Bailey, Parker and I) are very fortunate to have such a "storyteller" in our lives. And for as good as a photographer as you are, you are an even better wife and mom. Thank you for all that you do. Merry Christmas. Love C and the girls
I keep it tucked in a drawer and every few months I find it.
It will forever make me smile.
We, the photo takers (whether professional or not), are so very important to our families. Keep snapping those everyday photos. Blurry or dark or fuzzy or not great. Keep clicking. Celebrate your perfectly imperfect life too! And maybe use those photos this year instead of the ones that make you look perfect!