We have busy weekends in my family. Mainly b/c Chris always has soccer and I always have photo shoots so we're scrambling to find help with the kids, get our work done, try to work in the yard, have family time, etc. It's always a lot to cram into two days and we always go to bed Sunday night exhausted.
But last weekend was a bit different.
Chris did have soccer and I did have a session Saturday morning but I ended up making the executive decision to call it for rain, b/c at the time it WAS raining and chilly and just all around wet. Of course an hour later it was sunny and I regretted my decision but whatever. A rain out is sometimes a really hard call!
ANYWAY.
So with my entire Saturday stretching before me and my SISTER and her family in town we just PLAYED! We visited Grandma Berta (our Grandma's best friend and our last living "grandparent"… b/c my kids don't know we're not really related), we hung out, we played cards, we just had ultimate family time and it was awesome.
And I have a BAZILLION photos to show you! HA!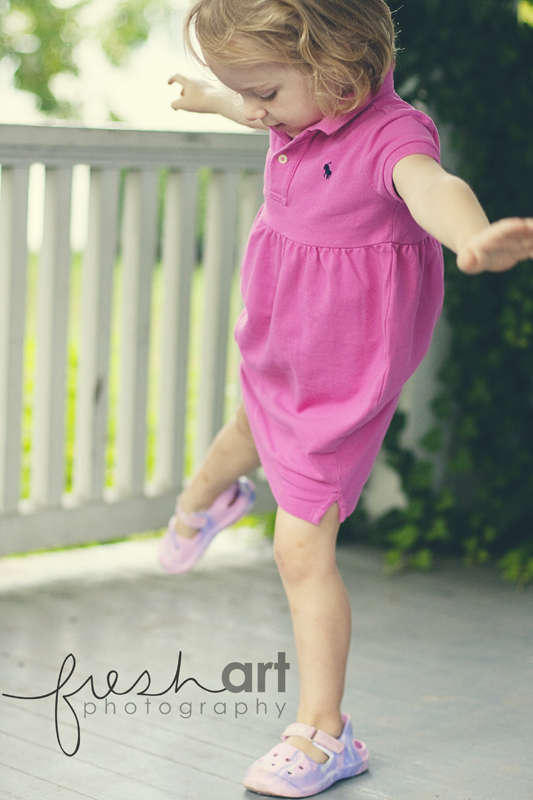 Totally random but I love this shot of Bailey… "posing" for me! (Amy… anything look familiar?)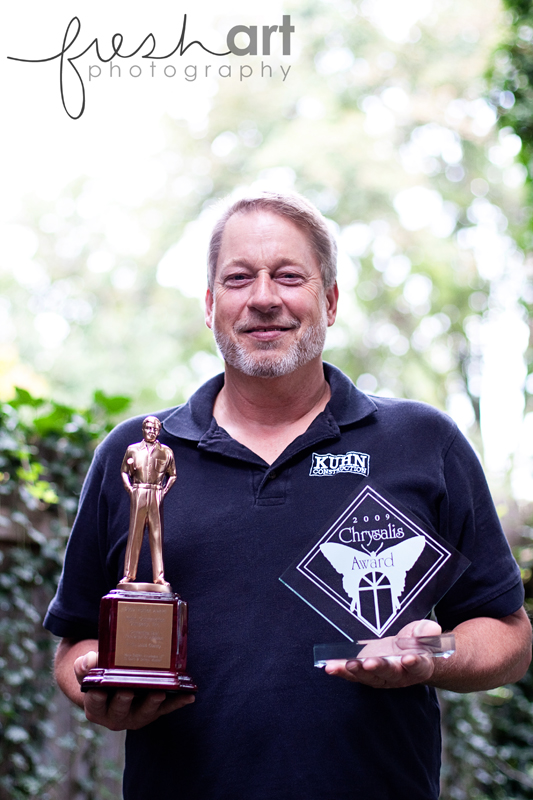 Also random, but HAD to share b/c my dad's company (Kuhn Construction Co. Inc) won two major awards recently in the remodeling industry here in St. Louis. The Chrysalis Award and The Homer Award! WAY TO GO DAD!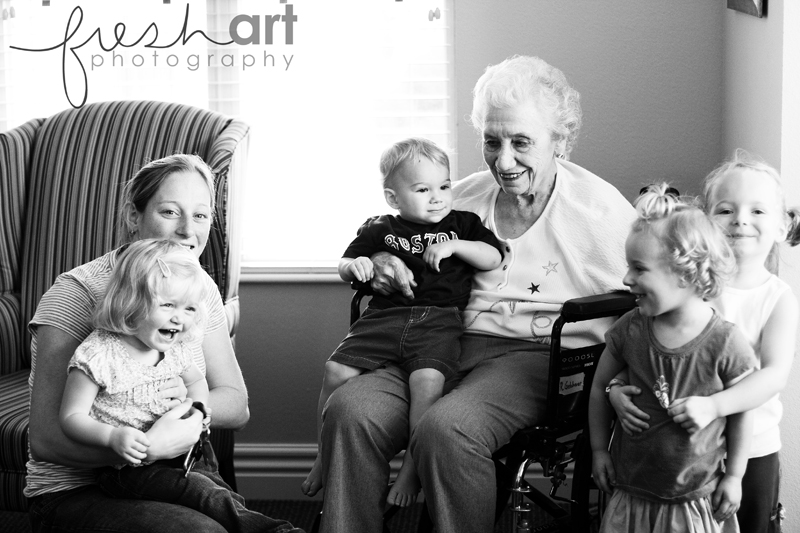 Visiting Grandma Berta.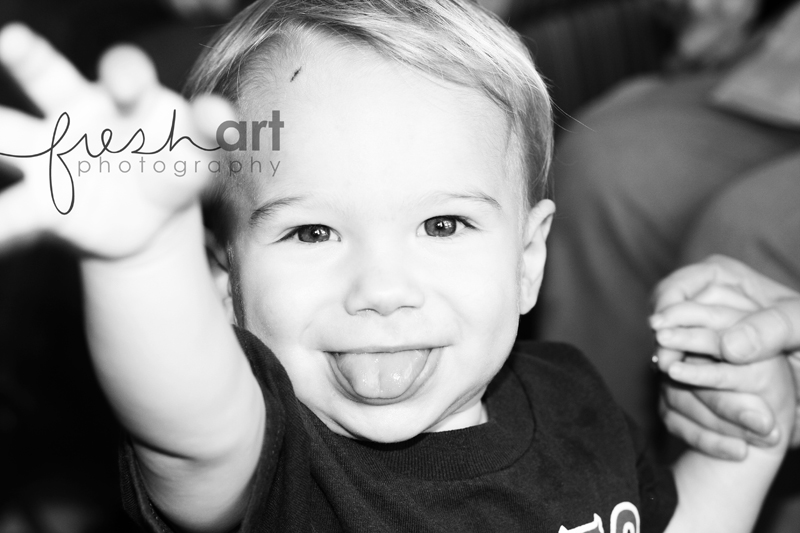 Sometimes it's so good to flip your camera that is MEANT for manual, over to auto and hand it off to someone else! Flash crazy but love this snap anyway! Thanks Uncle Chris!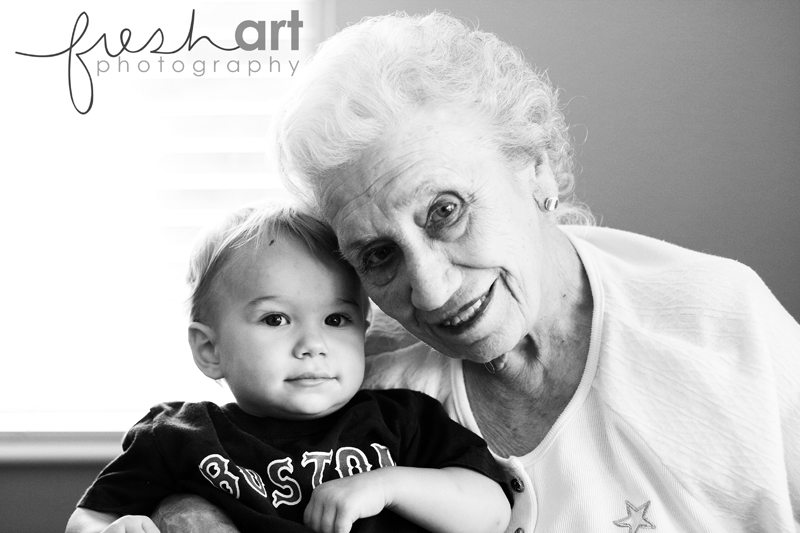 After naps, because it was barely 70 degrees, we let the kids play in water and wash the car! Probably NOT our best mom-move ever but they had fun!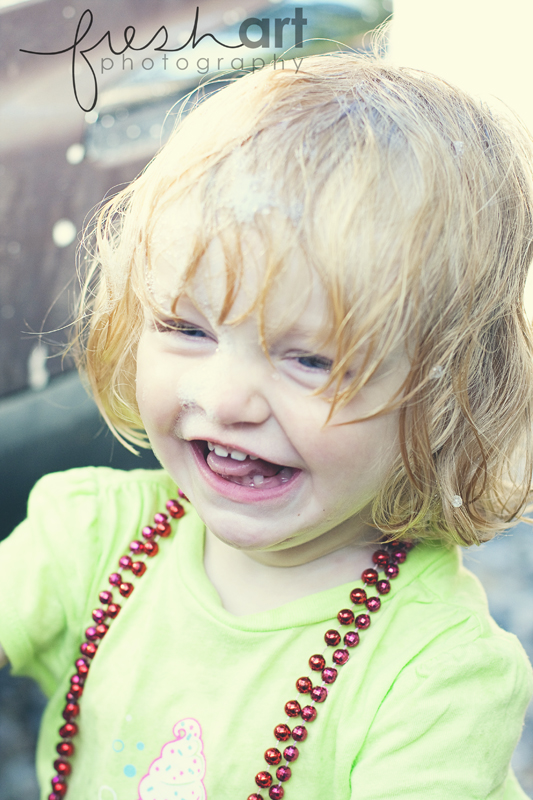 My crazy niece!
And then, on Sunday morning before Abbie, Chris and Sam left we decided it would be a good idea to take Halloween shots of all four kids. Ages 1, 1, 2 and 4.
What kind of drugs we were on I have no idea but the result seriously CRACKS me up! HA!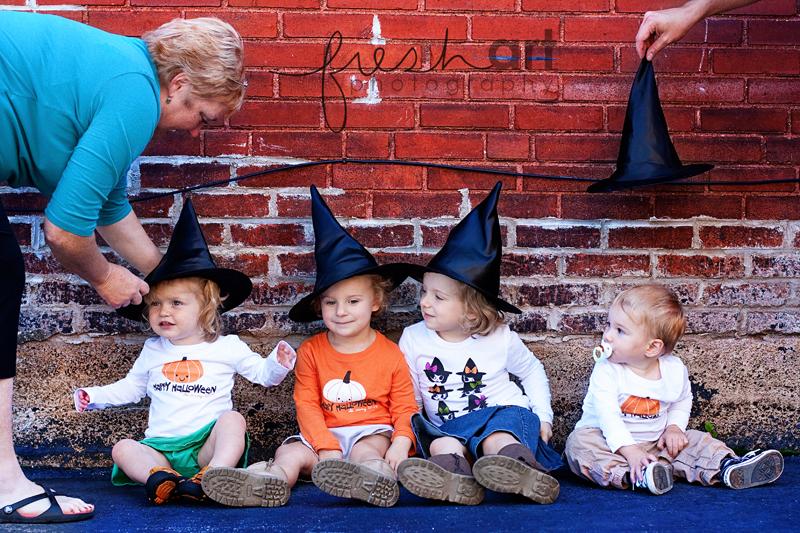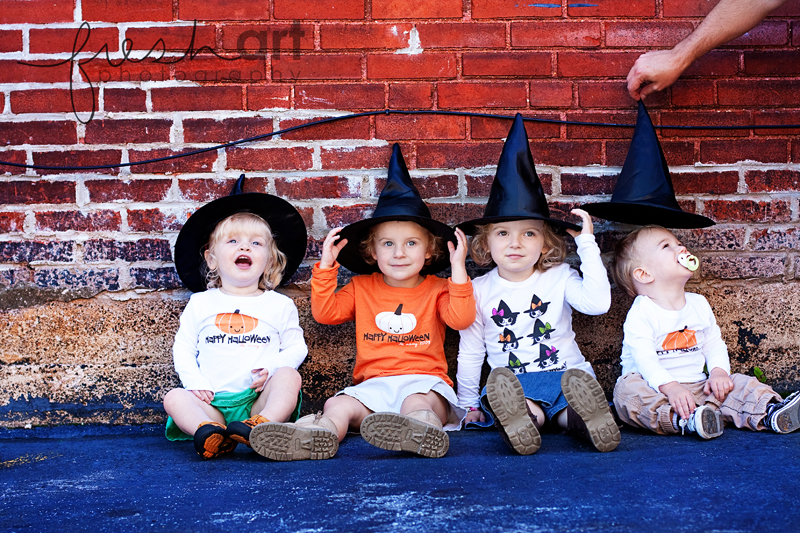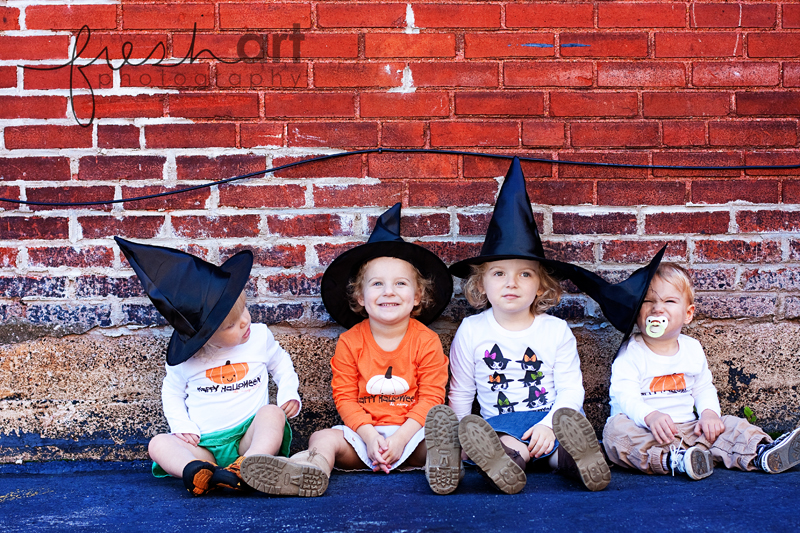 HAHAHA! This is one of my favorite series ever!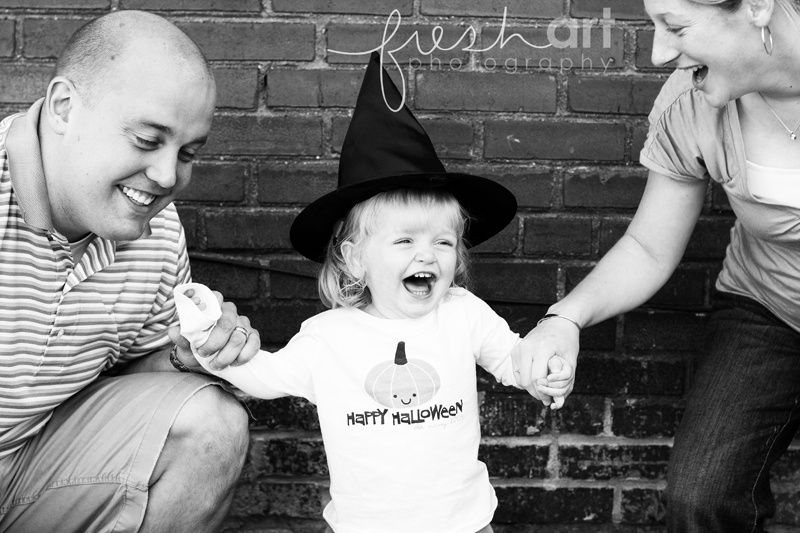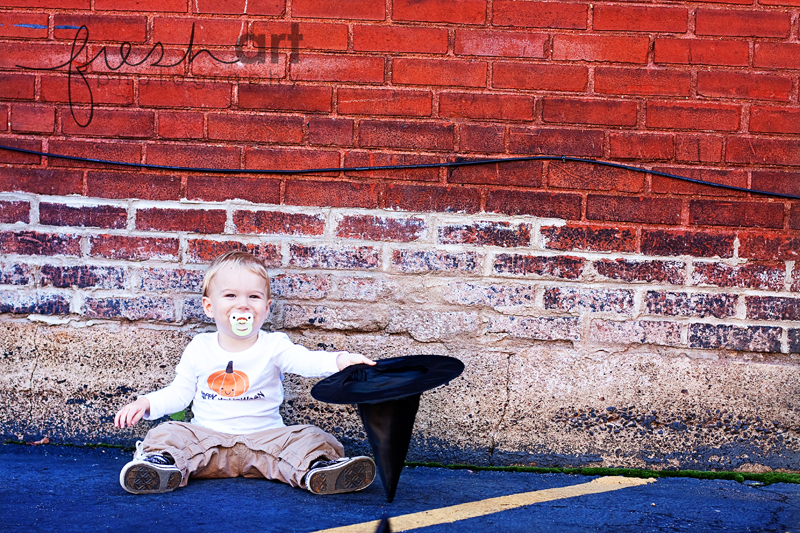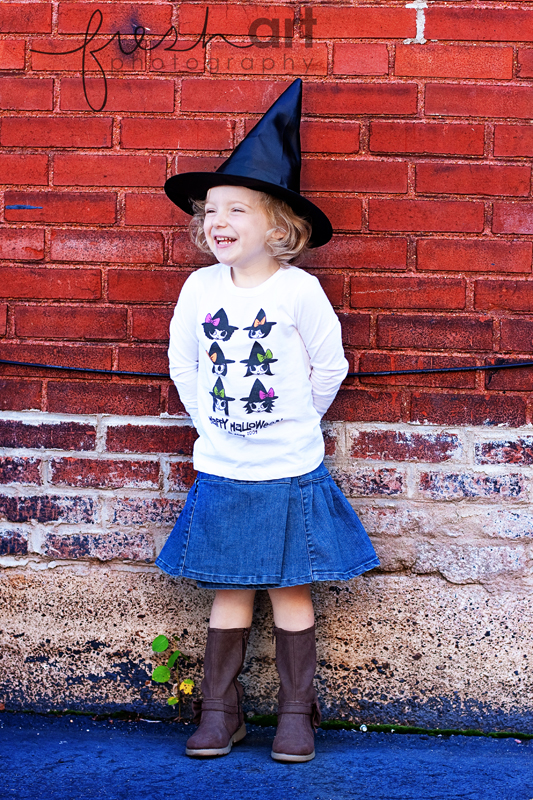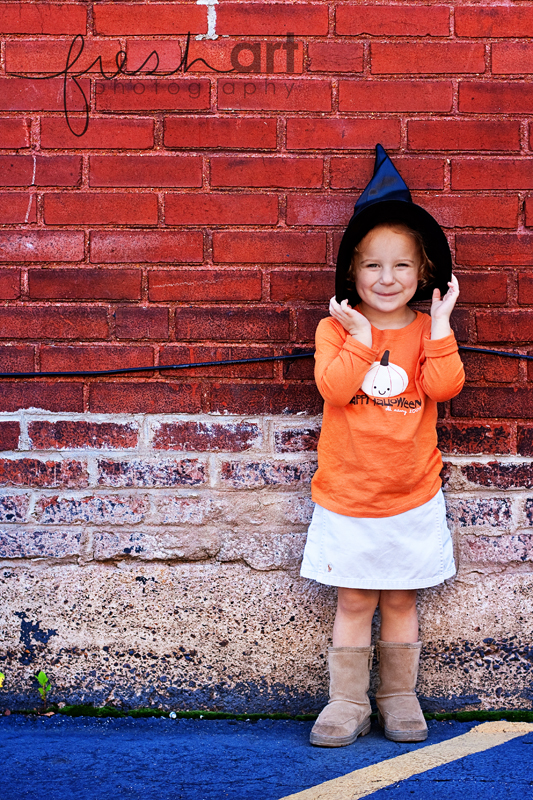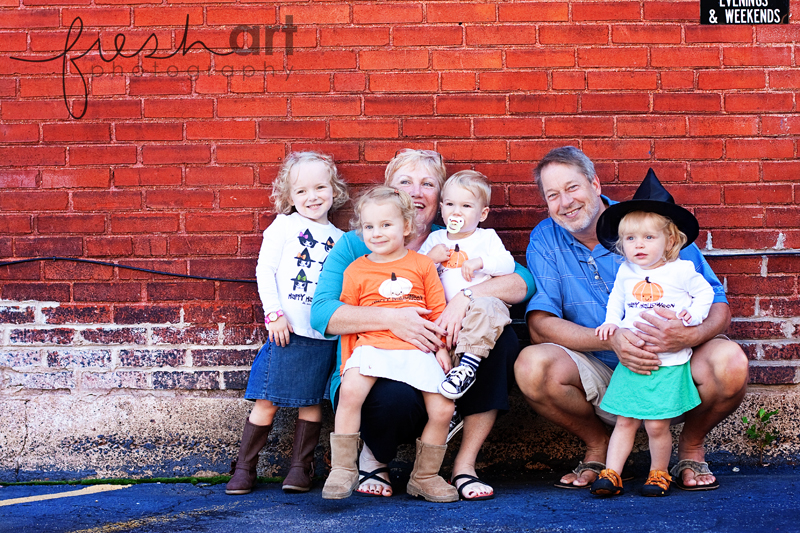 I have a feeling this same shot will happen a million times over and every time we take it, I love it!
So. Last weekend was good and relaxing, which is nice b/c we have three sessions this weekend and LOTS of yard work to do!
Happy October!
—————————-
CONTEST CLOSED and WOW there was a turn-out this month! Over 200 comments! I am dragging this morning after Kim and I were at Children's on a NILMDTS call until 1am (6 hours of shooting). Got to sleep at 2am and my wake-up call came at 5:30am. SO… as soon as we can drag ourselves to the computer to add them all up we will announce the winner! Feel free to add them up for us and email us! HA! Especially if you think you won!
It is a chilly gray day here, more winter feeling than fall which kind of scares me. It also makes me want to make my mom's famous hot chocolate and wear slippers. And keep my flannel pjs on all day. But instead I'm going to take a quick shower, get dressed and take the kids to Powder Valley so they can run around and we can collect leaves for our fall curtain (photos to come). And we have already painted pumpkins and monsters (photos to come), eaten breakfast, had a concert, read books, started laundry and well, it's 8am. We'll see if I survive until nap time!
Happy day! Drink some caffeine for me!