Just wanted to pop on this morning and say that Kim and I hope you all had a great 4th! Kim spent time at home with her clan shooting fireworks in their yard and just plain old being together while we went to C's Grandpa's house on Indian Hills Lake in Cuba, MO for two days. We had a great time and although I'm blogging more photos over HERE I just had to show you all this one because it wraps our whole family trip in one image…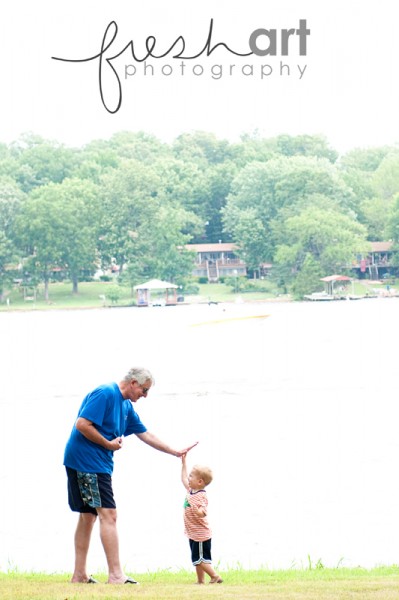 Grayson and his Bubba doing a big high five after throwing a rock into the water! I adore this!
We'd love to see what you all did to celebrate! Link us to your blog in the comments and we'll try to pop over this week!
And we are right back to work with THREE sessions today (two newborns in the studio and twin seniors this evening), a full day of volunteer sessions tomorrow and then Thursday our family hits a big milestone when Bailey turns FIVE!
Enjoy your week!