We were SO lucky to meet up with the Jones family! Heather and Dave are awesome… super laid back and SO fun to work with! And their one year old twins, Ruby and Scarlet? Perfection! SO cute and so easy to get smiles from! It was such a great morning we hope to work with them again and again!
Dave and Heather… we hope you LOVE your sneak peek!
Could Ruby or Scarlet get any cuter?  (We will be linking to the ETSY shop that sells those teeny tiny bows soon!)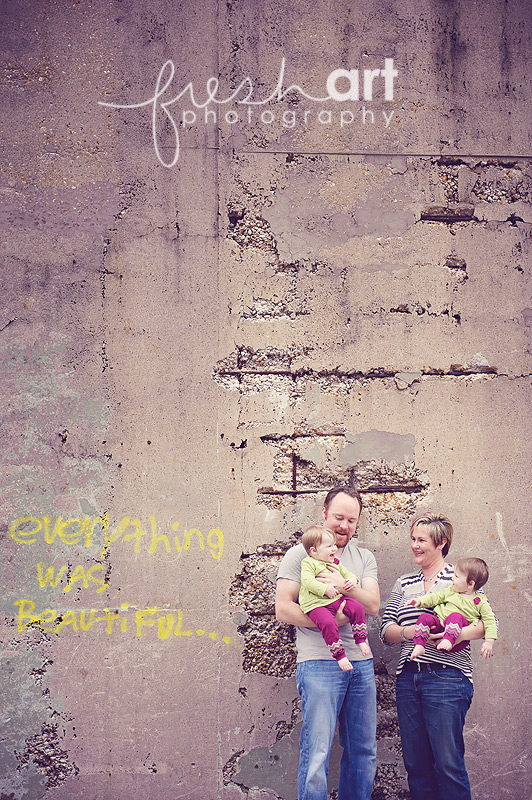 My favorite shot of the day was one of the very last… finding that "everything was beautiful" was a total fluke but I love it!
Heather and Dave… you guys were SO easy and fun to work with! Thank you so much for choosing us to capture your family as they are today! We can't wait to watch Ruby and Scarlet grow!