We played a little joke on our client, Melanie, per another client, Amy's request. After Amy delivered the "gift" yesterday we had permission to blog it!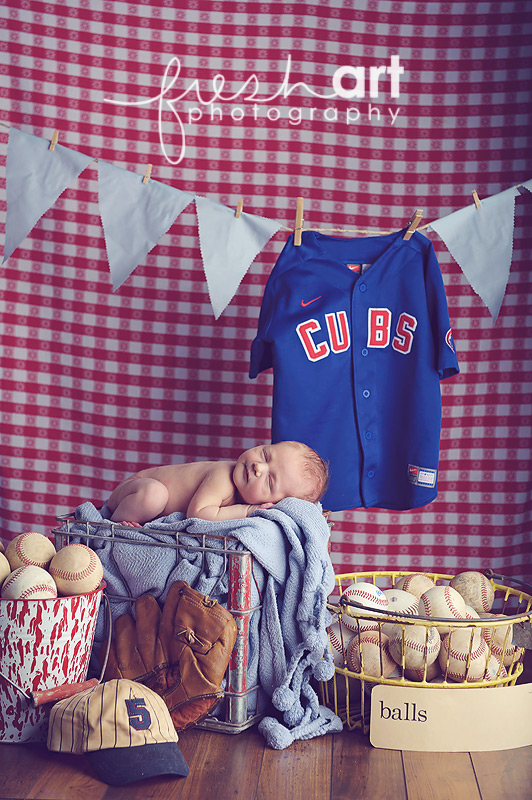 Amy slipped us the Cubs jersey and asked us to "work it into a SECRET shot" but little did she know we'd go SO over the top with props for this one secret shot! HA! We did that though b/c Melanie had told us she really kind of hated all props and wanted a simple+sweet+clean newborn shoot (HERE is her original post!)… so to make the joke even funnier we grabbed every baseball themed item we could find!
Here are Melanie's words…
oh, she's a life-long cubs fan, and i'm a life-long cards fan. so, the rivalry is obvious. i always say that it's a testament to how much i like her that we can be friends despite her poor judgment. it is obvious that the cubs are wretched, and i try to not rub this in too terribly much. she does have to live in cardinals territory and live with all the cubs bashing that goes on in st. louis. and it doesn't help that her children have chosen to be cardinals fans. they can't help their good judgment, i suppose.
that's about all the story there is. i know she LOVED getting my son photographed in a cubs scene…vengeance for her.
SO funny!
And if you want to read Amy's take on it go
HERE!
Thanks for letting us play along girls!