Let's see.
JODIE:
I will be with Kim ALL day down in the city, in our favorite location, shooting 10 families with all monies benefiting the NICU for the Shoot for Seamus!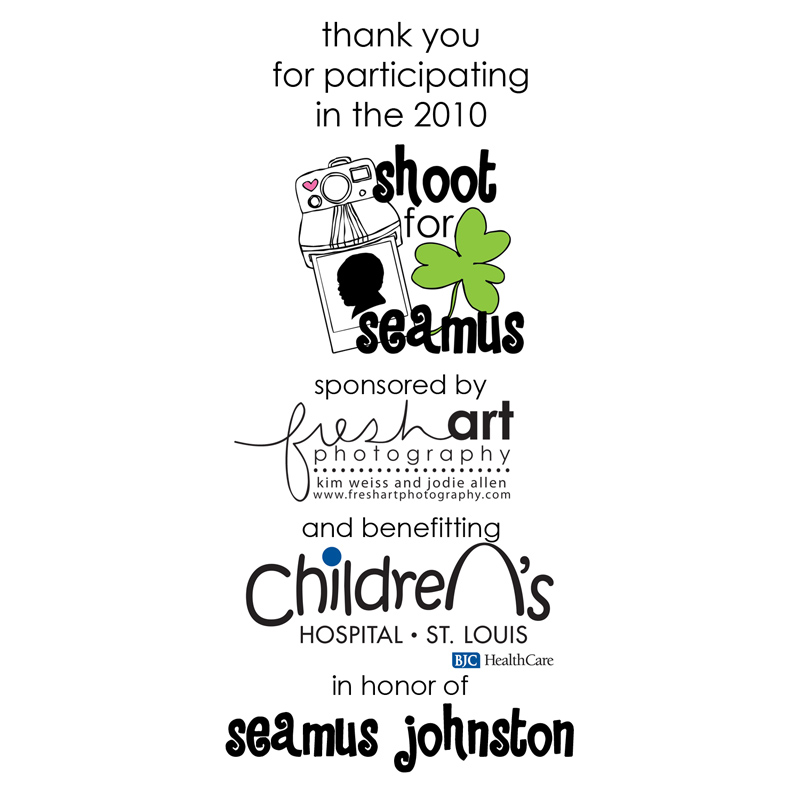 That's the inside of our thank you card for tomorrow! We are HONORED beyond belief to be able to partner with such an amazing hospital!
So that's our day, shooting 10 families, making new friends, seeing old friends, hanging with Tom and Sharon Johnston and having a blast in some amazing weather St. Louis is cooking up for us tonight!
CHRIS:
Webster is hosting a soccer tournament tomorrow so he'll be on the soccer field coaching and running this tournament all day. In the sun. With his bald shaved head. I hope he wears a hat!
He'll be coaching these awesome kids…
And no, I am not a sports photographer but HELL YEAH I've been having fun going to so many games this year!
BAILEY & PARKER:
They will get up at the butt crack of dawn because I put them to bed an hour early tonight to give me time to get ready for tomorrow. But that's ok b/c Chris will get up with them! HA! Then once I get everyone dressed and out the door they'll head to Grandma's house before GoGo and Bubba (C's parents) pick them up to spend the day at a festival to celebrate Bubba's birthday! They will have a blast getting to see all four grandparents in one day!
GRAYSON:
He'll stay at my mom's all day hanging with Grandma. Which means he'll probably play catch, run some errands, run around with PawPaw and eat good food!
It's going to be a BUSY one but good all around! We all get to do things we love and Sunday we'll get to have a family day actually spent together! Thank goodness I didn't book Kim and I any sessions for Sunday! A day off after 10 sessions will be welcomed!
ENJOY YOUR WEEKEND!