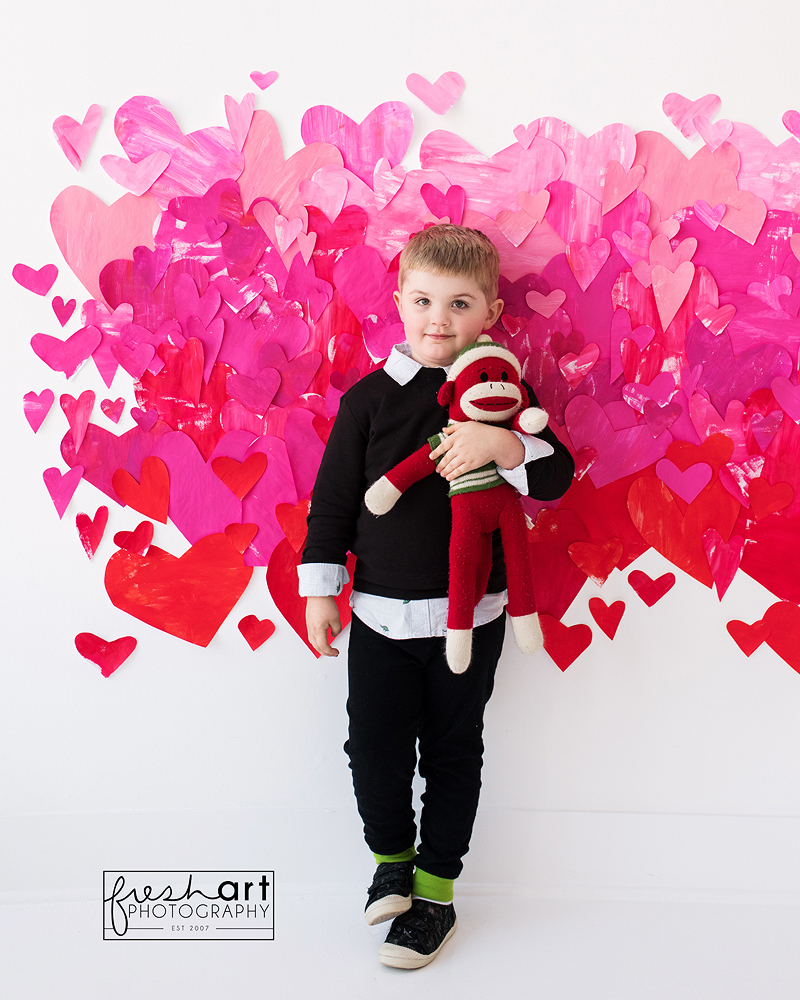 Valentine Minis this year were so fun! My girls painted SO many pieces of paper, I cut the hearts and the whole family helped me tape them. It took SO. MUCH. TAPE. But the end result was so fun, cheerful and homemade looking which I personally really love. I could always hire someone to create mini backgrounds for me but I think this is more special.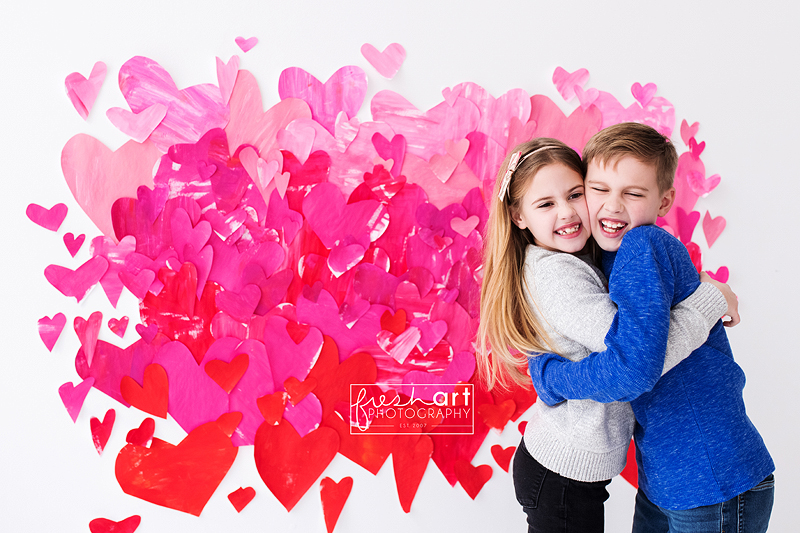 Coming off the Cbabi Minis I almost didn't do these b/c I was so tired and just kind of wiped out from working so much. But there are some kids I only see at these minis and I would have been way too sad not to see them so I got them done. I'm SO glad I did. Seeing these guys always makes me happy!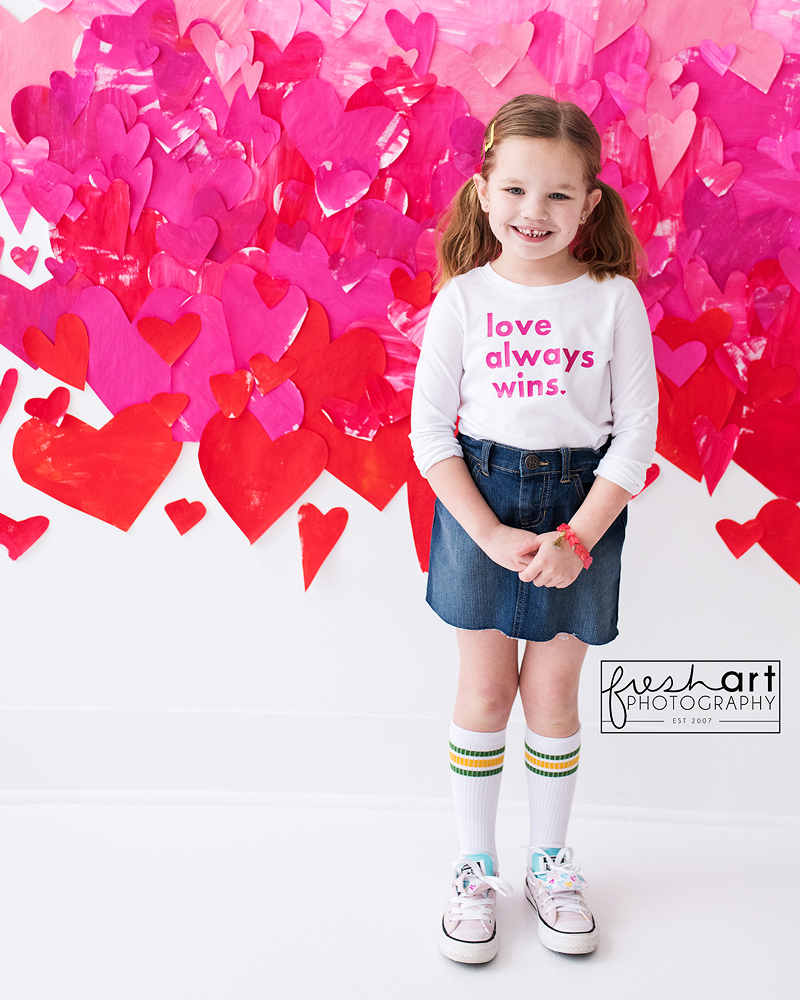 Love DOES always win! This was just my "bonus" wall – I'll share the other wall soon and it REALLY made me smile!
Look at this baby girl for her half birthday! SO sweet!
Minis are crazy. 15 minutes apart, back to back for hours and with a mask on which makes getting kids to laugh a lot harder but MAN I love them. I love them so much. A huge thanks to everyone that came out this year!