We will have a full post of photos and eventually a video for you but for tonight this will have to do…
Is that not the sweetest face you've ever seen? Oh my gosh. He is gorgeous!
Sharon did amazing and Mac, as they're calling this little guy, is perfect! He spent some time in the NICU with oxygen because he had "wet lungs" which is totally normal for c-section babies because they aren't squeezed in the birth canal. He's doing great and will hopefully be with mom and dad full time in the morning after a night of careful watching by the incredible nursing staff! I'm hoping to run up tomorrow to get some more shots of Mac with mom and dad because although I did get lots of video and Kim took tons of photos, most of what I got was in the special care nursery and most of what Kim got was all the other family details… we're missing the big piece of baby with parents! AND I will admit I want to hold him! HA!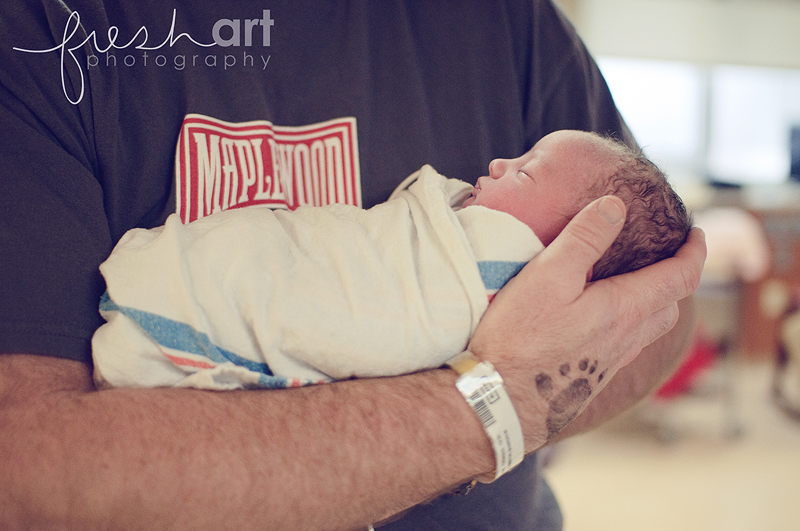 I will also admit that I broke down today.
Our job in all of this was to capture these new moments. I was going to be in the OR and Kim was going to be with the family (we love capturing what's happening during parts of the story the parents can't see) until the very last second as I was putting the scrubs on and the anesthesia doctor said I couldn't come in. I don't cry much, at all, just ask Kim. But I lost it.
I just felt so frustrated. Defeated. I'd been planning their video in my head for months. And ultimately I just felt like my job in their lives is to document the important moments and here I was missing one of the biggest. I felt like I had failed them even though it wasn't my fault at all. Luckily Sharon's sister, Julie, gave me a hug and reminded me we'd get tons of good shots regardless… and she was right. The doc I handed my camera to at the last minute with a 5 second camera how-to actually did a great job at capturing the birth! A tad out of focus maybe but all the important elements were captured. Thanks Dr. Paul!
Kim and I both can't wait to sift through all the footage we gathered and share it all with you! Thanks for your prayers and support… this blog has wrapped Tom and Sharon in so much love!
Here are a few more favorite shots…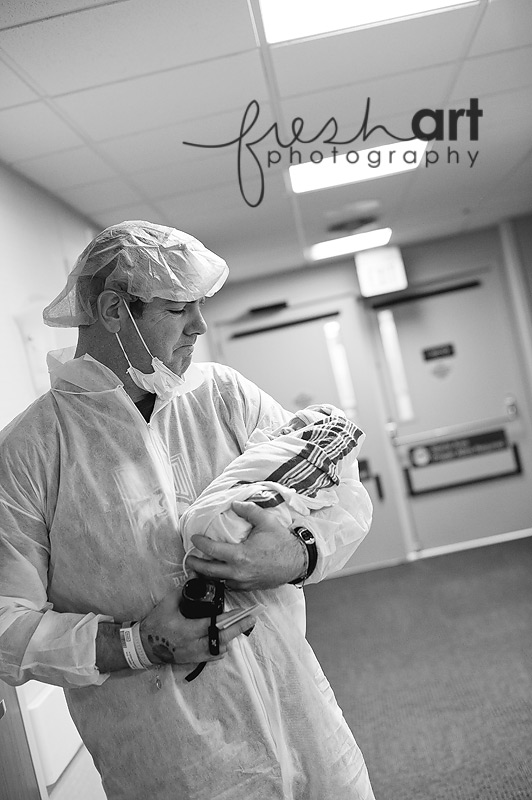 Tom introducing McCullen to the family eagerly waiting in the hallway! Look at Tom's face! LOVE!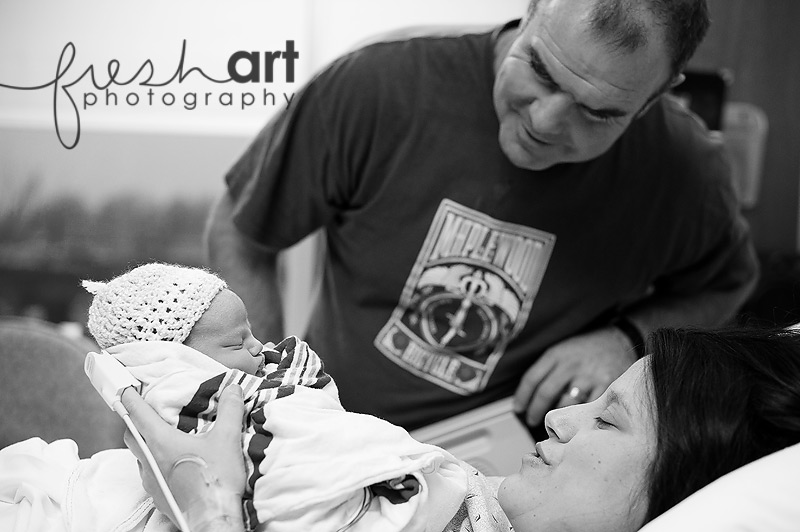 Sharon getting to hold and look at Mac for the first time after a few hours in the nursery!
And my FAVORITE…
McCullen Seamus Johnston | 7 lbs. 14 oz. | 20.5 inches long.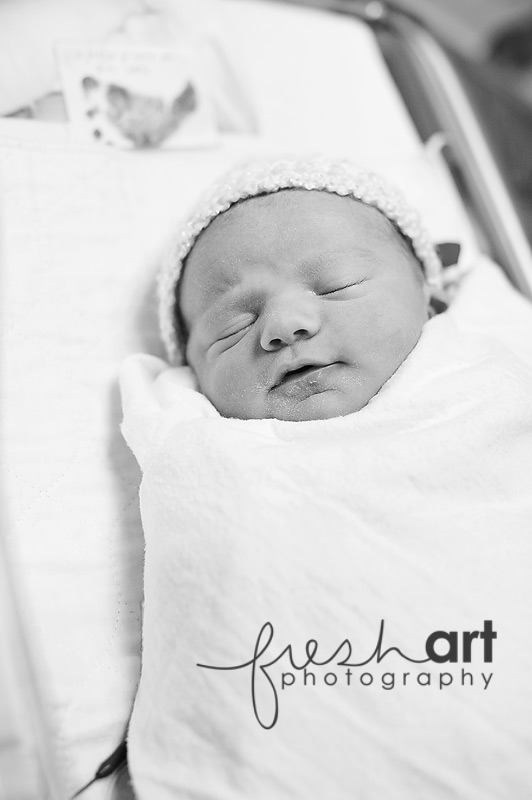 SO darn cute!
Welcome to the world Mac! We all love you madly!